July 11th, 2013 Aiken, SC – Equus Events is gearing up for the third annual Atlanta Summerfest Show series taking place at beautiful Chattahoochee Hills (Bouckaert Farms) in Fairburn, GA. Due to the overwhelming success of the last couple of years a third week has now been added to make the series run August 8th-11th, 15th-18th, and 22nd-25th.  "We have been sold out the last two years so when the opportunity came up to add another week we decided that giving exhibitors three options of shows would hopefully ease the overflow", said show organizer JP Godard.  "We are looking forward to returning this year with three great weeks of horse shows to offer ".  Well known in the eventing world, "Chatt Hills" has been host to the USEA American Eventing Championships the last three years.  The facility boasts an 8000 acre equestrian paradise filled with established pastures, lakes, and woodlands with ample room to ride, all located along the Chattahoochee River. The footing and stabling are both exceptional and the schedule allows for early days so exhibitors can enjoy the nearby lake, Six Flags, or the hustle and bustle of nearby downtown Atlanta which is only minutes away.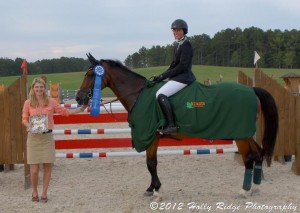 This year's special features include a $5,000 Open Jumper Classic week I and $10,000 Open Jumper Classics weeks II and III, and a USHJA National Hunter Derby week I and III. As always, Equus Events will offer up some of the south's finest hospitality hosting exhibitor's parties each week as well as snacks and goodies at the ring daily.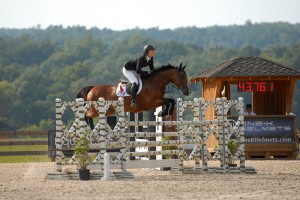 Entries close for the Atlanta Summerfest July 29th and stalls are going very quickly.  Please contact Equus Events at 803-643-5698 or info@equusevents.com for more information.  Sponsorship opportunities are also still available. Please contact Megan Godard at 803-295-2094 or Megan@equusevents.com.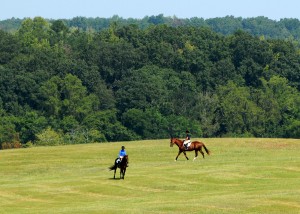 Other upcoming horse show dates to remember:
Aiken Fall Festival I and II
September 5 – 8 and 12 – 15 2012
Highfields – Aiken, SC
Featuring:
$15,000 Open Jumper Classics each week
$2,500 USHJA National Hunter Derby (wk I)
SCHJA Governor's Cup Finals (wk 1)
Take2 Thoroughbred Hunter and Jumper Classes (wk 2)
Bridles and Birdies Team Relay Challenge to benefit the First Tee of Aiken (wk2)
Zone 4 Finals (wk2)