WELLINGTON, FL-Dec. 11, 2013—While Team USA won the USPA International Cup with an impressive 13-8 victory over Chile on Nov. 30, the biggest winner of the fall season-finale at Grand Champions Polo Club was the Museum of Polo and Hall of Fame.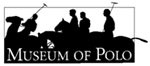 All proceeds from the USPA International Cup and Legends of Polo games doubleheader benefited the world's only polo museum of its kind.
"Like any non-profit it's important to raise awareness that we need a certain amount of dollars to be able to operate year-round," said George DuPont, executive director of the Museum of Polo and Hall of Fame.
"We always want more money to do more but we are happy and have no complaints," DuPont said. "We went from taking an idea in 1978 to opening a building in 1997. It's progressed as we hoped it would.
"The polo community is very supportive of the museum," DuPont said. "They are very much aware it is here. When they need something historical, they know this is the place to come."
Nestled in a quiet Lake Worth, Florida neighborhood, close to several polo clubs including Grand Champions Polo Club, the the hallowed halls of the museum honors players, horses and contributors to the sport.
The museum is a non-profit educational organization dedicated to promoting an appreciation of the development of the game by collecting, preserving, exhibiting and interpreting its collections while honoring those who have made outstanding contributions to the sport.
The museum building, opened in 1997 in Lake Worth, houses polo records and memorabilia honoring those individuals who have made outstanding contributions to polo.
"Like any and all museums, we are preserving yesterday for tomorrow," DuPont said.
Currently, the museum is in the process of adding a new annex to the north side of the building thanks to the generosity of contributors around the world. The additional 2,000 square feet will feature more space for lectures and meetings, bigger media room, library and exhibitions. The new addition is expected to break ground on Feb.17, 2014 and is on schedule with its fall completion date.
The museum's biggest fundraiser is its annual induction ceremony, scheduled for Feb. 14, 2014 which will mark the 25th anniversary of the Museum of Polo and Hall of Fame Induction Dinner, Awards Gala and Silent Auction.
Heading the induction class is former 10-goaler Adam Snow, two-time Player of the Year and U.S. Open winner. Joining Snow are former 8-goaler and U.S. Open winner Peter Perkins and William Tevis, to be honored posthumously; Iglehart Award winner Paul von Gontard; Mike Azzaro's horse Beetlejuice and C.V. Whitney's horse Fussbudget.
Grand Champions Polo Club owner and Flight Options team captain Melissa Ganzi is president and fundraiser of the museum's Board of Directors.
Ganzi and her husband Marc are passionate about not only preserving the sport's history but promoting polo to a diverse population by staging tournaments for juniors, women's and gay polo players in addition to hosting fall and spring polo seasons and international tournament .
To make reservations and order tickets for the 25th anniversary Induction Ceremony, Awards Gala and Silent Auction, contact Brenda Lynn at the museum at 561-969-3210 or 561-969-7015 or emailpolomuseum@att.net for more details.
Fast Facts About Museum of Polo & Hall of Fame
Where: National Museum of Polo and Hall of Fame, 9011 Lake Worth Road, Lake Worth.
About the museum: The museum is a source of growing pride in the community as a place for research and study about a sport that has defined a special segment of the sport's heritage as well as the community's.
Museum hours: Monday-Friday, 10 a.m.-4 p.m. and on Saturdays during the winter season, 10 a.m.-2 p.m. Admission is free. Donations are appreciated. For more information call 561-969-3210.
GRAND CHAMPIONS POLO CLUB
WHERE: 13444 Southfields Road, on the corner of South Shore Boulevard and Lake Worth Road, Wellington, 561-644-5050.
INFORMATION: There are great field side views for tournament action at the home base of pro teams Audi and Flight Options. Everyone is welcome to watch high and medium goal polo in a relaxed atmosphere during the spring and fall tournament season and other special events including the International Cup in November, Buzz Welker Memorial Junior Tournament in March, ProKidz Tournaments in the spring and fall, Women's Championship Tournament and Gay Polo League International Tournament, both in April.