Lake Placid, New York—June 13, 2013— The 2013 Lake Placid and I Love New York Horse Shows, Presented by Sea Shore Stables, LLC, are right around the corner. The two-week long horse show series, which features the 44th annual Lake Placid Horse Show, June 25-30, and the 36thannual I Love New York Horse Show, July 2-7, attracts many of the nation's top riders to its North Elba Showgrounds.
Once again, Olympic veterans, past Lake Placid Grand Prix champions and international show jumping stars headline the shows' entries. The two-week horse show series hosts all levels of competition ranging from young children on ponies to grand prix competitors and Olympic medalists, all competing for over $535,000 in prizes. The horse show begins at 8:00 am each day, with competition running in four rings simultaneously.
"We always look forward to welcoming all our riders back to Lake Placid," said Richard M. Feldman, Lake Placid Horse Show Association Chairman. "Many of our riders have been coming to Lake Placid for decades and they tell me that it is their favorite two weeks of the year."
Among those entered to compete this year are Olympic veterans Kevin Babington of Ireland, and Margie Engle, Nona Garson, Anne Kursinski and Peter Leone of the United States. Also entered are past Lake Placid Grand Prix Champions Laura Chapot, Charlie Jacobs, Mark Leone, Todd Minikus, Jimmy Torano and Jeffery Welles, as well as other top show jumping stars such as Candice King, Hillary Simpson, Callan Solem, Ronan McGuigan of Ireland and Keean White of Canada.
Highlighting the competition are the $75,000 Equine Insurance Services/Great American Grand Prix of Lake Placid and the $100,000 Woodlea Farms Grand Prix, both presented by Sea Shore Stables, LLC.  These are the pinnacle of show jumping competition and are guaranteed to be action packed events with even bigger prize money this year as the horse shows are offering a $100,000 Grand Prix for the first time ever!
Another highlighted competition is the $15,000 USHJA International Hunter Derby presented by Eastern Hay & Grain and Purina Animal Nutrition. This event, held in the Richard M. Feldman Grand Prix Field on Sunday, July 7, features jumps that resemble natural obstacles seen in the hunt field with a variety of challenges including stone walls, hedges, logs, banks and ditches.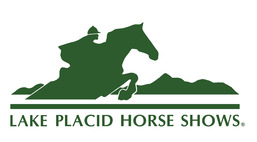 This year the Lake Placid Horse Shows Association is excited to announce the renaming of the Hunter Annex, which is now called the Kovacs Williams Hunter Ring. It was renamed in honor of two of the Lake Placid Horse Shows' most highly regarded trainers, Joanne Kovacs and John Williams, through the generosity of two longtime riders at the show, Dennis Sisco and Alexine Lesko.  Although the ring is primarily used for hunter competition, it will also be used for jumper classes on the horse show's final day when the Hunter Derby is held in the Grand Prix Field.
Returning again is the horse show's vendor area which for decades has featured some of the best shopping in the Adirondacks. The vendor area features a variety of equine related shops, local Adirondack products, artists, clothing and apparel, real estate, photography, and scrumptious food in addition to the official Lake Placid Horse Shows merchandise booth!
Also returning are perennial show favorites such as the annual Doggie Costume Contest, sponsored by Animal Planet and The Brown Dog Deli & Wine Bar. The doggie costume contest features a line-up of dogs dressed up in hilarious costumes and it is a favorite event of both exhibitors and spectators, all of whom are invited to participate. Contestants have the opportunity to strut their stuff in a special ring set up near the horse show's Richard M. Feldman Grand Prix Field. Awards, including the Lulu Perpetual Trophy for the funniest costume, are presented to the day's "top dogs."  Every canine contestant goes home with a bag of treats and every spectator goes home having had a wonderful time.
Another favorite is the horse show's Equestrian Window Decorating Contest, where local Lake Placid businesses compete to see who can decorate their shop window in the best equestrian theme. A stroll down Main Street gives everyone a real horse show feel!
"A large part of what makes our horse shows unique are the Village and the people of Lake Placid," said Feldman. "The Window Decorating Contest has become one of our most treasured annual events because of the enthusiasm that many of our local businesses put into it each year. Their themed displays connect visitors and residents to the Lake Placid Horse Shows and help get the whole town into the horse show spirit."
Beyond the show grounds, there is so much to do among the natural beauty of the Adirondacks. Great hiking, swimming and boating are available for those who want to experience summer in the mountains. Some highlights include the West Branch of the Ausable River, famous for its fly-fishing, while the Gneiss Cliffs have long been popular with rock climbers. The Adirondack Mountains boast over 3,000 lakes, 6,000 miles of rivers and the Adirondack High Peaks, which are a series of 46 mountain peaks each higher than 4,000 feet. Those looking for a serious outdoor challenge can try to climb them all!
A generous thank you to this year's horse show sponsors including: 17 Hands Gallery, Abba Vet Supply, Adirondack Flying Service, Adirondack Life, Animal Planet, Anonymous, Arbor Hill Farm (The Boggio Family), Bainbridge Farms, LLC, Beacon Hill Farm, Beacon Hill Horse Transportation, Inc., Beval Saddlery, Debbie & Jim Burrows, C.M. Hadfield's Saddlery, Inc., Carr-Hughes Productions, Casella Waste Management, Champlain Valley Equipment, Jane Forbes Clark, Clifton Park Rental Center, CMJ Sporthorse, Community Bank NA, Crowne Plaza Resort & Golf Club, Dartbrook Rustic Goods, David R. Fowler Custom Tack Trunks, Deeridge Farms, Der-Dau Custom Made Boots, Devoucoux, Inc., Eastern Hay & Grain, Equifit, Inc., Equine Insurance Services/Great American, FarmVet, Inc., Golden Arrow Lakeside Resort, Hannaford Supermarkets, High Peaks Resort, Hollow Brook Wealth Management, LLC, The Hooker Family, Horse Watch, Horseshoe Trail Farm, LLC, Hunt LTD, J Lohr Vineyards & Wines, Jamaica Tent Company, Janney Montgomery Scott LLC., Jetway Private Air, Juliam Farm, The Keith and Shilen Families, KJ Robinson, Lake Placid CVB, Lake Placid Lodge, Lake Placid Summit Resort Hotel & Suites, The Levy Family, Dan & Cynthia Lufkin, Michael Morrissey Enterprises LLC, Mirror Lake Inn / The Cottage Cafe, Mountain Horse, North Star, Northwoods Inn, On A Fence Designs, ORDA – Whiteface Mountain, Pepsico, P.F. Farm, Price Chopper, Purina Animal Nutrition, Quiet Hill Farm, Ruthie's Run, Sand Castle Farm, Michael Schultz, Sea Shore Stables LLC, Sidelines, Dennis Sisco & Alexine Lesko, Storm Ridge Capital, Stretton Enterprises, Inc., The Brown Dog Deli & Wine Bar, The Tack Shelter, The Whiteface Lodge, The Wild Center, Time Warner Cable, Town of North Elba Park District, Woodlea Farms, WPTZ News Channel 5, and Y-106.3 FM.  Special event sponsors include: Hannaford Supermarkets (Horse Club Junior Day); Beval Saddlery Ltd. (Golf Tournament); Animal Planet, The Brown Dog Deli & Wine Bar (Doggie Costume Contest); Horse Watch (Young Riders Clinics); and Juliam Farm (Lead Line Class).
Admission to the Lake Placid and I Love New York Horse Shows is just $2.00 on weekdays and $5.00 on weekends. Children under the age of 12 are admitted free. Tickets are available at the gate. The horse shows are located at the North Elba Show Grounds, 5514 Cascade Road (Route 73) in Lake Placid, directly across from the ski jumps.
Further information on the Lake Placid Horse Shows presented by Sea Shore Stables, LLC is available by calling the Lake Placid Horse Show Association at 518-523-9625 or on line at www.lakeplacidhorseshow.com.