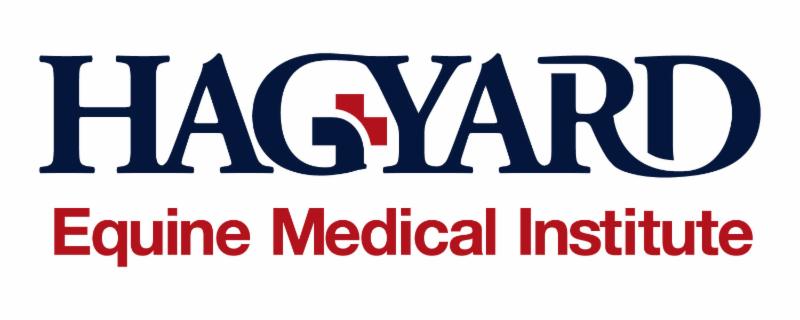 Lexington, KY – October 8, 2013 – After dominating the 2013 Hagyard Challenge Series throughout the spring and summer, Venezuelan rider Pablo Barrios finally captured the $50,000 Hagyard Leading Rider Award. He and his talented mount Zara Leandra kicked off the Series by winning the first Hagyard Lexington Classic in May, and they then garnered wins in both the third and fourth events, as well as placing second in the $25,000 Hagyard Lexington Classic at the Bluegrass Festival Horse Show.
The Hagyard Challenge Series is a summer-long series of seven show jumping events at the Kentucky Horse Park in Lexington. Barrios' consistent efforts helped him accumulate 1,130 points, enough to beat out second place finisher Richie Moloney at 660 points and Kent Farrington, who was third in the ranking with 650 points.
During the Kentucky National Horse Show, the Hagyard Equine Medical Institute presented Barrios with the $50,000 Leading Rider Award. Barrios had been aiming toward the award all year after winning it in 2010 as well. "I am very happy to have won the bonus this year," he expressed. "It's a great incentive for the riders to make some extra money. Everybody returns to keep competing for the bonus, so I think it is a great idea for the riders."
"All of us at Hagyard are thrilled with the success of this series at the Kentucky Horse Park," stated Dr. Stuart Brown. "We are thankful for all the wonderful horses and riders that participate in this series, making this one of the most exciting venues for quality grand prix jumping in the Lexington area. We are thankful for the sponsors that make the Leading Rider Award possible and are looking forward to an exciting 2014 series."
Hagyard Equine Medical Institute is one of the oldest and largest equine veterinary practices in the world. Founded in 1876, the institute offers a staff with qualifications unparalleled by any single non-university veterinary group in the equine industry, and Hagyard veterinarians have dedicated themselves to the health and wellbeing of the horse for more than 130 years.
The facility at Hagyard Equine Medical Institute offers 13 Digital Radiology systems, 1.5 Tesla Siemens MRI, Nuclear Scintigraphy, a high speed treadmill, an on-site laboratory, an on-site pharmacy, full surgical services, 24-hour emergency services, and Hyperbaric Medicine. The institute has practiced veterinary medicine for more than 133 years and is currently composed of over 60 experienced veterinarians, with 12 board certifications in specialty areas of Medicine, Surgery, Critical Care, and Theriogenology.
Several generous sponsors have helped make this exciting series event happen. These gracious supporters include: title sponsor MWI Veterinary Supply, and presenting sponsor Zoetis, as well as Audi of Lexington, Dean Dorton Allen Ford, Hagyard Flex-tra HA, Johnson Horse Transport, Hallway Feeds, Kirk Horse Insurance LLC, Pike and Preston, and Stoll Keenon Ogden.
For more information on the Kentucky Horse Shows please go to www.kentuckyhorseshows.com.
To learn more about the Hagyard Equine Medical Institute, please go to www.hagyard.com.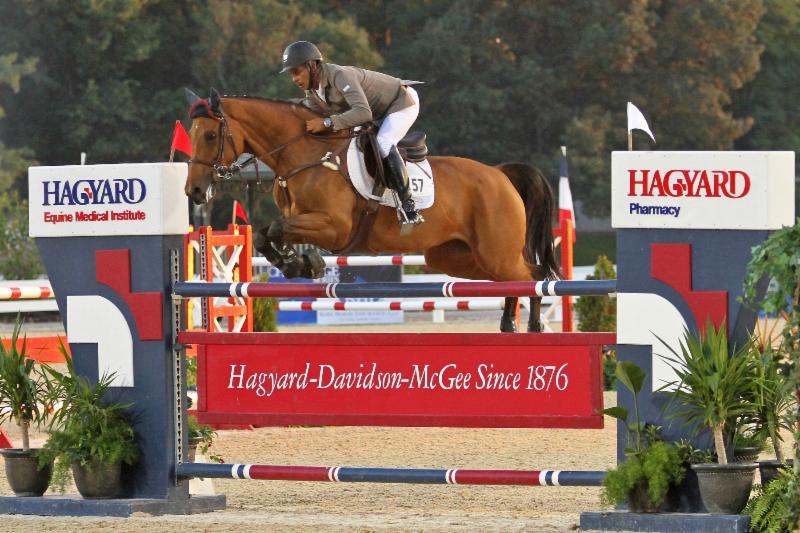 Photo Credit: Pablo Barrios Wins 2013 Hagyard Challenge Series $50,000 Leading Rider Award. Photo By: Rebecca Walton/PMG. Photo may only be used in relation to this PMG press release.