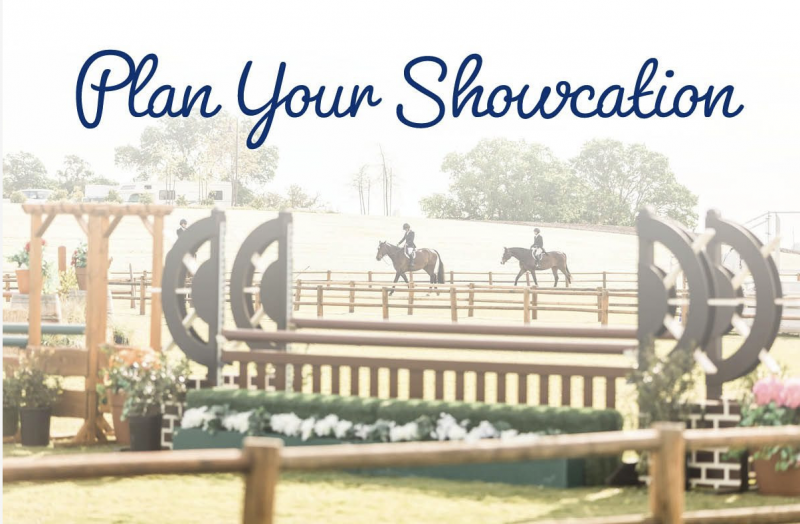 We've all fallen victim to long days at the showground, uneventful fast food dinners and crashing asleep in the four walls of the hotel room before doing it all again the next day. The Paso Robles Horse Park is looking to change this routine! The facility and its shows have all been developed with the inspiration of our own favorite memories. The show schedule keeps you busy and competitive during the day, but aims to wrap up early enough for you to have time to enjoy a delectable dinner amongst the Paso food scene with your favorite equestrian friends. Stay for both weeks and take advantage of the quiet week II Monday and Tuesday to explore the Paso scene. Set in a destination with as much to offer as Paso, it seemed like a crime to approach it any other way.
From the show's social schedule to the area's offerings, get ready to turn your next trip to Paso into a showcation! Below we've listed a few of our favorite options for building out your own itinerary.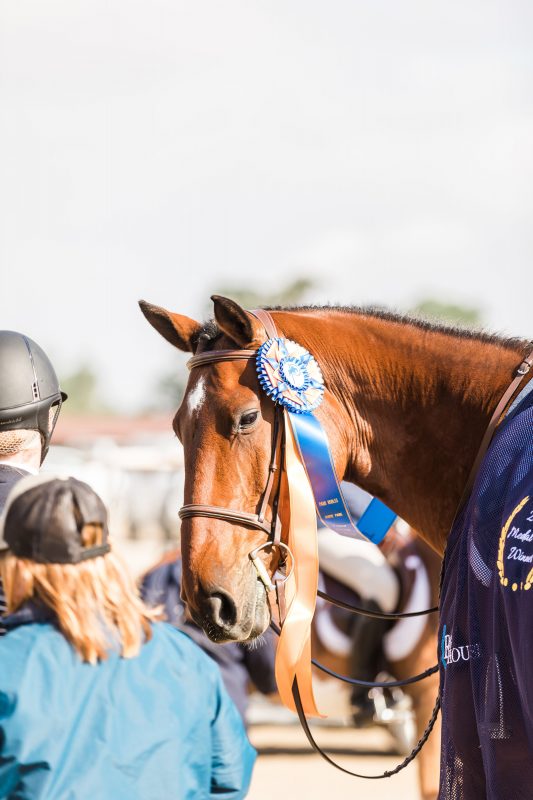 Maximize the Park Offerings!
Exhibitor Welcome Party – After you wrap up your first show day on the Wednesday of both weeks, head five minutes down the road to relax and sip at Le Vigne Winery. We'll take care of the wine and snacks, you take care of bringing the great company!
Wine Tasting – Both weeks, in the afternoons, Thursday, Friday & Saturday, there will be complimentary wine tasting available in the Exhibitor Lounge located alongside the L.D. Hayes Arena. Try wines from local wineries and plan out a tasting adventure.
Shopping & Snacking – We are excited to expand our vendors to bring you even more shopping and food fun. Enjoy perusing the selection from Antarès Saddlery, Stagnero Tack, Tack Warehouse, Sugar & Spoon Caramels, Hurricane Kitchen, Katie's Coffee and more!
Derby Brunch – Both weeks feature a Friday brunch during the $10,000 USHJA National Hunter Derby. Local chef Richard Verhagen will treat your taste buds to a breakfast of champions.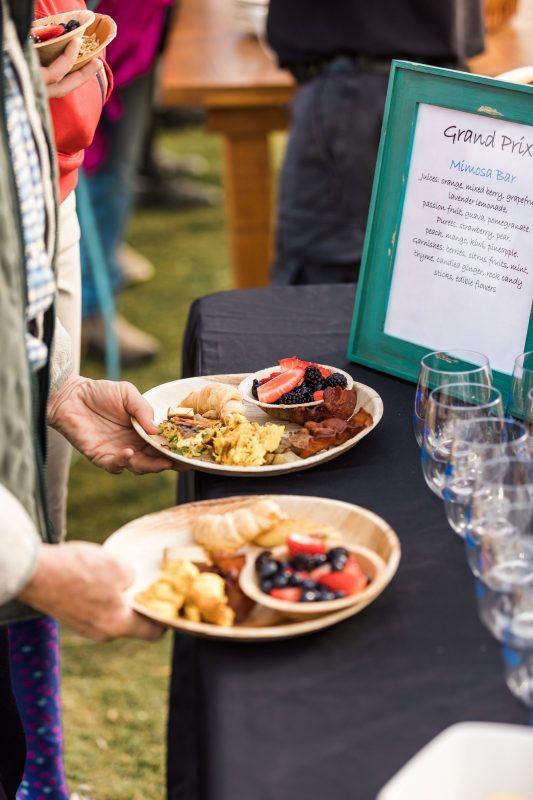 VIP Grand Prix Reception – The Exhibitor Lounge is open throughout the show, but each week during the Saturday Grand Prix it transforms into the VIP Reception. Get your tickets before they sell out to secure a seat for watching ringside. Wine, beer and appetizers included for all our VIPs.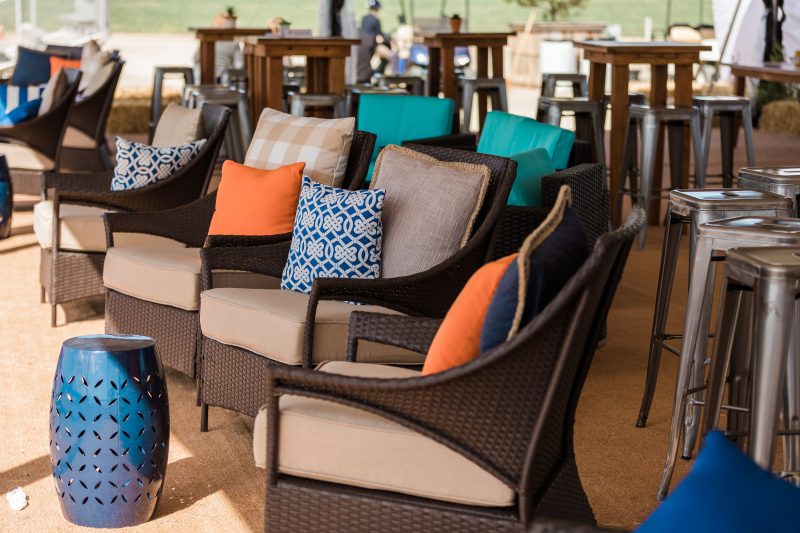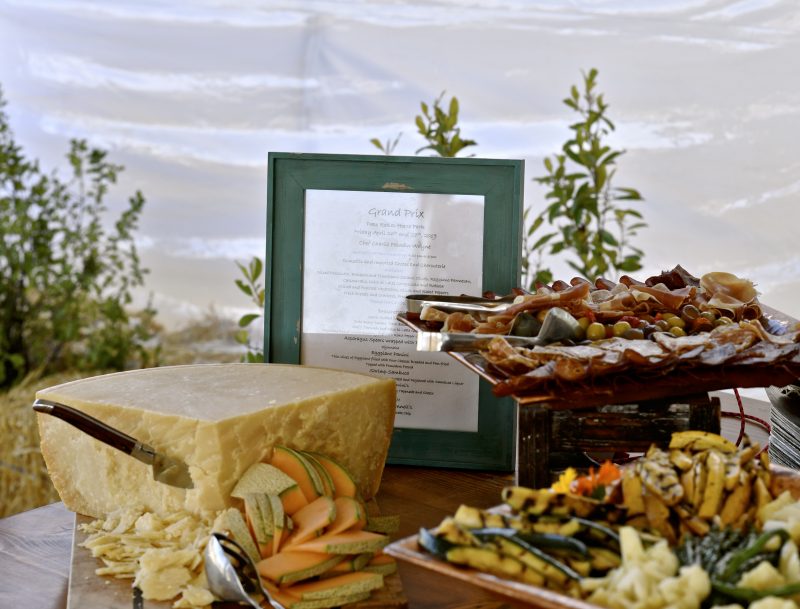 Take in the Paso Beverage Scene (It's So Much More Than Just Wine)
Wineries – There are over 250 Paso Robles wineries. The only challenge is deciding which to visit.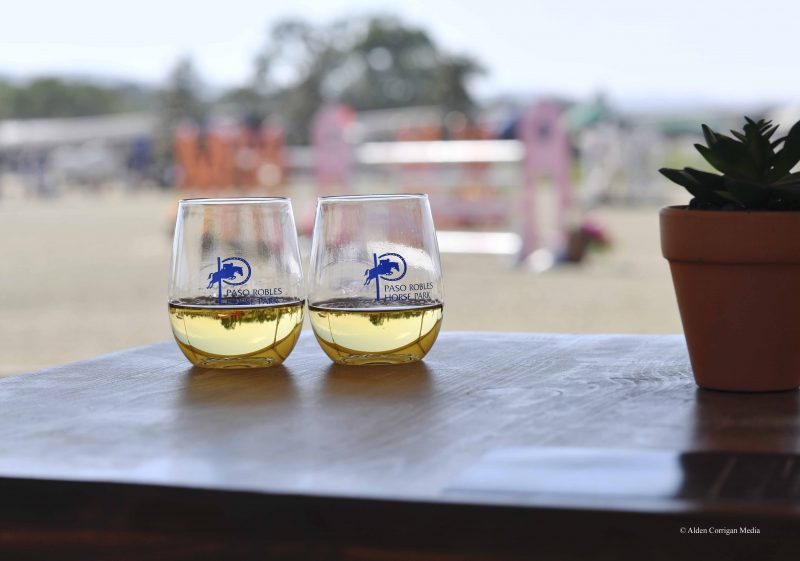 Beer – Home to Firestone Brewery and seeing a new surge of craft breweries bubbling up in recent years, the Paso beer scene is quickly growing a name for itself.
Spirits and Cocktails – If you're in the mood for a bit more than just beer and wine, check out the distillery and craft cocktail scene. The Paso Robles Distillery Trail features seven distillers and downtown offers world-class mixologists throughout the restaurants. You might even happen upon the posh speakeasy!
Tin City – Park your car once and find a bit of all of the above throughout Tin City. This industrial hub has blossomed into one of the most efficient ways to nosh and sip your way through the Paso scene.
Restaurants, Treats and More!
Restaurants – Around the quaint downtown square you'll find options from Thai to sushi, from farm-to-table to Italian, and everything in between.
Treats – Brown Butter Cookie Company, SLO Sweets, Negranti Creamery and others will satisfy just about anyone's sweet tooth.
Shopping – From the gifts found at the Paso General Store, to the incredible shoe selection at Sole Tree, to the boutique clothing stores dotting the downtown square, the Paso shopping scene is one of the best ways to take a piece of your Paso memories home with you.
With so many options around town and a fun yet competitive environment at the show, the Fall Classic Series at the Paso Robles Horse Park is one showcation you won't want to miss! Entries for the Fall Classic (October 30 – November 3) close this Monday, October 7, and entries for the Oak Tree Classic (November 6 – 10) close next Monday, October 14. To enter and for more information visit www.PasoRoblesHorsePark.com.