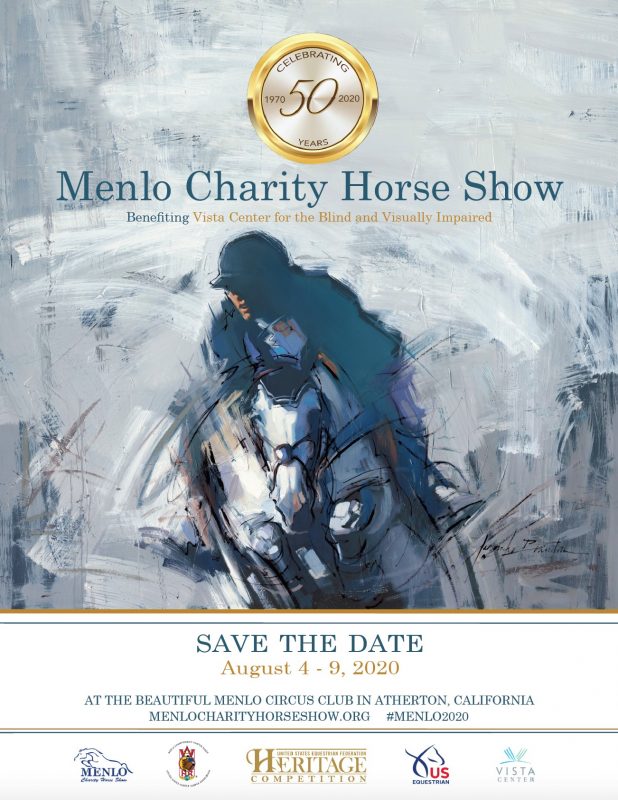 $1,000 Peninsula Equine Medical Center Adult Amateur Hunter Classic
Tonia Cook Looker and Deja Blue won the $1,000 Peninsula Equine Medical Center Adult Amateur Hunter Classic in great style riding against a field of 17 entries. Tonia was thrilled with the performance of her young horse. Shabnam H Behzadpour on Escher followed on her heels to take second place and Emily Goldberg on Salud took home third.
"Deja Blue is a 6 year old Warmblood that we bought in Holland towards the end of last year, so this is his first year of showing. Currently he is doing the 6 year old Young Hunters as well as the 3'3" Pre-Green's at some shows, in addition, I am riding him in the Adult Amateur's this year" Tonia shared. "He really is a lovely and very special horse…..when we got him he was terrified of people, so it took us three months to get to touch his face. He has come a long way.
The $1,000 Adult Amateur Hunter Classic is sponsored by Peninsula Equine Medical Center. Russ Peterson, MS Animal Nutrition, DVM, President and CEO of Peninsula Equine, Inc. was on hand to present the awards. "Menlo is a wonderful horse show. Peninsula Equine Medical Center has been sponsoring the class and been the Official Show Veterinarian for 42 years of the 49 years. I have seen the horses and riders evolve over time and every year they get better and better. It is wonderful to come and watch the horses and see them performing, not only when they have a problem. This is why the Adult Amateur Hunter Classic is the class we really enjoy sponsoring; with a lot of people we know and a lot we don't know taking part."
$5,000 China Blue Farm 3'6 Adult AmateurClassic
The competition was stiff in the $5,000 China Blue Farm 3'6" Adult Amateur Hunter Classic in the Grass Hunter Ring. In the end, it would be Alexis Meadows and her own Antwerp leading the victory gallop. Alexis also took home the second place ribbon with Legato and Jacqueline Attwood-dupont on Black Label placed third.
"It has been a great day….. this is the last day in our three-week tour up here in Northern California. Our barn came up for MCHS as it is so big for World Hunter Awards. I definitely did not think the day would end on a great note like this….what a pleasure.
Antwerp is really special to me. I have had him for six years now, and he has taught me so much, both in and out of the saddle. We went to Indoors last year….a lot of work went into that, and to see him go out there feel that confident on the grass (when it is not usually his favorite) was fantastic. Today he went above and beyond for me as he usually does." Alexis explained.
Priscilla Tamkinof China Blue Farm Sponsored the classic. The farm is located in the Santa Ynes Valley of California is devoted to breeding and developing top hunters, jumpers and equitation horses.
1.20m Junior/ Amateur Owner / Amateur JumperClassic
Lauren Kee on her own Black Irish was over the moon with her first win at MCHS against eighteen entries. The high standards this year made for an exciting class. "He is the best horse I could ever ask for. This horse took me through the levels to 1.30m, but now since I am in college I do the 1.20m when I can to have fun. I really want to thank Matias Fernandez, my trainer who has been wonderful. I could not do this without my parents Linda Twomey and Stephen Kee, and I can't thank them enough for the time and effort they put into supporting me and making this happen."
The 1.20m Junior/ Amateur Owner / AmateurJumper Classicis sponsored by John Charlebois, Owner and Trainer at Charlebois Farm. "I have been coming to MCHS since 1980 and over the years. I sponsored when I was with Chalk Hill Winery, and then when I moved down here I wanted tobe part of it, and a real part of it so I gave it a lot of thought and felt that an Amateur or Junior Amateur Jumper Class would be good for us. It supports kids, it supports Amateur Jumpers and it is a great venue to sponsor something at. MCHS does everything for the exhibitor, they are extremely nice, and go out of their way to help make it a great experience……And Menlo is in my home town. My business is only 3 miles away, so it certainly helps my business too."
Menlo Charity Horse Show thanks you for joining us a this year's event and looks forward to welcoming you back for the 2020 50thAnniversary.
#MENLO2020
The Menlo Charity Horse Show, a 501(C)(3) organization recognized as a USEF Heritage Competition, benefits Vista Center for the Blind and Visually Impaired by producing a premiere equestrian event while educating the community on the issues of the visually impaired.
Facebook.com/MenloCharityHorseShow
Instagram.com/menlocharityhorseshow
#MENLO2019