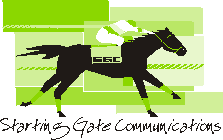 Valkenswaard, The Netherlands – 2008 Canadian Olympic champion Eric Lamaze made two trips to the winner's circle on opening day of competition at CSI Valkenswaard, The Netherlands, running August 16 to 18.
A marquee event on the Longines Global Champions Tour (GCT), the three-day show jumping event is staged at the home stable of GCT founder, Jan Tops, and attracts the best horse-rider combinations in the sport.
On opening day, August 16, Lamaze scored back-to-back victories for Canada, winning the 1.35m Young Horse competition with Check Piccobello Z before taking the 1.40m competition with Cristalina.
In the Young Horse class which attracted 50 entries, Lamaze stopped the clock in 60.54 seconds to hold off Holland's Maikel van der Vleuten who crossed the timers in 62.08 riding VDL Groep Ouatro and current world number one Christian Ahlmann of Germany who clocked in at 62.34 with Barco 6.
"I think the experience he gained at Spruce Meadows this summer got him ready to be competitive on the opening day of this big show in the main grass arena," said Lamaze of Check Picobello Z, a seven-year-old grey Zangersheide gelding (Cardento x Orlando) owned by Carlene and Andy Ziegler's Artisan Farms and Lamaze's Torrey Pines Stable.  "I liked him from the very beginning.  I took my time with him in Florida this winter making him up, and now it's paying off, as today proves.  It's a horse for the future."
In the 1.40m competition, Lamaze faced stiff competition from 78 challengers.  Undaunted, Lamaze put the pressure on by posting what would prove to be an unbeatable time of 61.70 seconds to celebrate his second victory of the day with Cristalina.
"It's a horse that I love," said Lamaze of Cristalina, an 11-year-old Holsteiner mare (Carolus x Contender) that he owns in partnership with Gilbert de Roock of Belgium.  "It's a horse that we bought to resell.  She is very much my type."
Lamaze will contest Saturday afternoon's Longines Global Champions Tour Grand Prix with his top horse, Powerplay.  While the partnership is new, having only been formed in June when Artisan Farms purchased the nine-year-old Holsteiner gelding (Casall x Limbus) from Swiss rider Pius Schwizer, Lamaze and Powerplay gained experience together at the Spruce Meadows summer tournaments in Calgary, AB.  In preparation for Saturday's main event, Lamaze opted for a confidence-building round in Friday's CSI5* 1.45m event, jumping clear over the course set by Italy's Uliano Vezzani with two time faults.
Following Valkenswaard, Lamaze will return to Canada for the Spruce Meadows "Masters" tournament held September 4 to 8.  Lamaze will ride as a member of the Canadian Team in the $350,000 BMO Nations' Cup on Saturday, September 7, alongside Tiffany Foster who is also competing at CSI Valkenswaard and placed 12th in Friday's CSI5* 1.50m competition with Verdi III.  Lamaze is the all-time leading money winner at Spruce Meadows with earnings in excess of $3.7 million at the Calgary venue alone.
Hailing from Schomberg, ON, Lamaze now divides his time between training bases in Wellington, FL, and Vrasene, Belgium.