Interested in Participating in the 2011 Holiday HorseFest Event in Downtown West Palm Beach at the Meyer Amphitheatre?
Wellington, FL – The second annual Holiday HorseFest is quickly approaching. Held on Sunday, December 11, from 1-5 p.m., the event will host a unique equestrian competition at the Meyer Amphitheatre in downtown West Palm Beach. World-class riders are needed to participate in this year's event.
Riders are encouraged to participate, as the event will introduce them to a new audience in the West Palm Beach area. In addition to developing an interest in West Palm Beach, riders who partake in the day's jumping classes will be aiding Equestrian Sport Productions ("ESP") in their fundraising efforts for the 2012 FTI Consulting Great Charity Challenge presented by Fidelity Investments®. All proceeds from Holiday HorseFest will be donated to this year's goal of raising $1.5 million for Palm Beach County charities.
The first ever Holiday HorseFest, held last year, was a huge success. Located downtown at the Meyer Amphitheatre in West Palm Beach, it was an exciting day for spectators and exhibitors alike.
We are looking for riders and horses to participate in this year's event, which, like last year, consists of two classes. Please see below for event details.
2 jumping classes will be taking place:

1.35m Accumulator Class
4-Bar Competition
ESP will provide horse transportation to and from the Meyer Amphitheatre on December 11.
ESP will provide stabling for horses the day of the event.
Each rider will receive a contribution toward expenses for participating in either or both classes at Holiday HorseFest.
The top 3 placings in each class will receive prize money.
The Meyer Amphitheatre is located on the waterfront in downtown West Palm Beach at Flagler Drive and Datura Street.
Anyone interested in participating in this year's Holiday HorseFest, please contact Brooke Bidgood at 561.793.5867 x 129 orbrooke@equestriansport.com as soon as possible.
The 2012 FTI Consulting Winter Equestrian Festival has 12 weeks of top competition running from January 11 through April 1. The FTI Consulting Winter Equestrian Festival is run by Equestrian Sport Productions, LLC and Wellington Equestrian Partners and held at the Palm Beach International Equestrian Center. All 12 shows are "AA" rated and Jumper Rated 6, and more than $6 million in prize money will be awarded.
WEF is proud to be supported by their title sponsor, FTI Consulting, Inc. FTI Consulting, Inc. is a global business advisory firm dedicated to helping organizations protect and enhance enterprise value in an increasingly complex legal, regulatory and economic environment. With more than 3,700 employees located in 22 countries, FTI Consulting professionals work closely with clients to anticipate, illuminate and overcome complex business challenges in areas such as investigations, litigation, mergers and acquisitions, regulatory issues, reputation management and restructuring. The company generated $1.4 billion in revenues during fiscal year 2010. More information can be found at www.fticonsulting.com.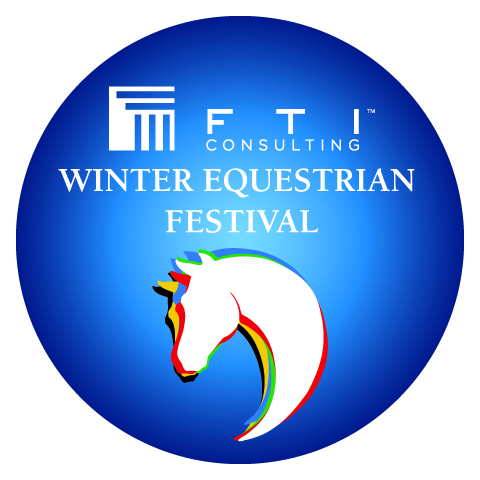 About Fidelity Investments
Fidelity Investments is one of the world's largest providers of financial services, with assets under administration of $3.2 trillion, including managed assets of more than $1.4 trillion, as of September 30, 2011.  Founded in 1946, the firm is a leading provider of investment management, retirement planning, portfolio guidance, brokerage, benefits outsourcing and many other financial products and services to more than 20 million individuals and institutions, as well as through 5,000 financial intermediary firms.  For more information about Fidelity Investments, visit www.fidelity.com.    
Please visit www.equestriansport.com or call 561-793-5867 for more information.