Longines Global Champions Tour (LGCT) of New York is set to return to Governors Island for the second edition of the event on September 23-25, 2022. The show will feature top-level show jumping alongside views of the Manhattan skyline and the Statue of Liberty.
The highlight event of the week will be the LGCT Grand Prix of New York on Saturday, September 24. Stakes will be high with competitors vying for the last few remaining places in the LGCT Super Grand Prix at the GC Playoffs held in Prague in November. Additionally, the first round of Global Champions League competition will be held on Friday, September 23, with the second round taking place on Saturday, September 24.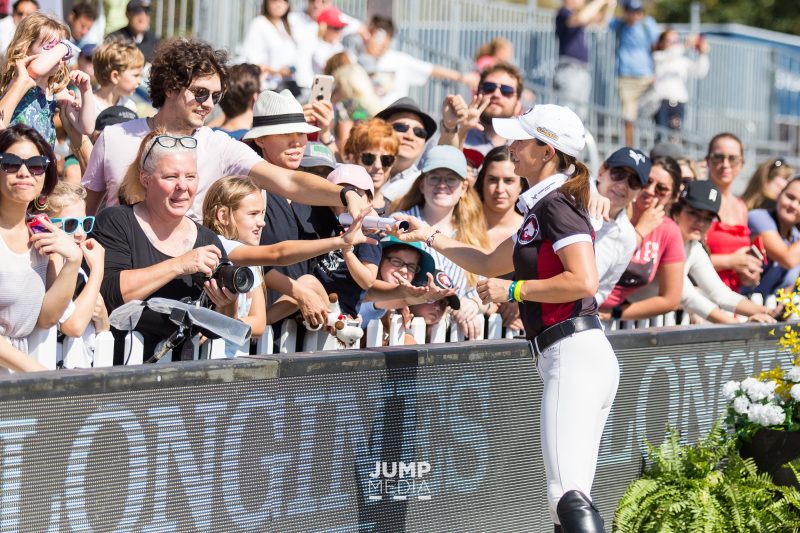 An impressive lineup of international riders representing 19 different nations will attend this prestigious competition. Top show jumpers such as 2020 Olympic Games individual gold medalist Ben Maher, World Number One Henrik von Eckermann, Malin Baryard-Johnsson, Edwina Tops-Alexander, Peder Fredricson, and New York's own Georgina Bloomberg will compete for coveted titles on the historic Governors Island. 
General admission at LGCT New York is free for visitors to walk in and experience the thrilling atmosphere of world-class show jumping. GC Lounge tickets are available for all three days where exhibitors can enjoy drinks and finger food while watching the competition. The unique venue is only around 800 yards from the tip of Lower Manhattan with an eight-minute ferry ride across the harbor. Ferries also bring visitors to Governors Island from Brooklyn's Pier 6 on Saturdays and Sundays.
For more information visit the LGCT website and follow along on Facebook, Instagram, Twitter, and TikTok.