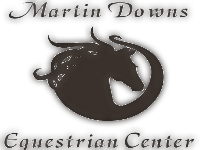 Calling all Hunter/Jumper Show Contenders in the area,
Come ride with USEF judge Mark Wonderly in preparation for the coming show season!
Mark has been giving clinics "From the Judges Point of View" for the past 17 years.
 Trainers, exhibitors, and parents can all benefit from a proper and thorough understanding of the rules they are governed and judged by.
This three part clinic will focus on the USEF rules and their application to the individual riders and horses participating in the clinic. All levels are encouraged to participate!
Friday, Oct. 19th – 6:00pm…
PM : PART 1 (un-mounted) – A reading and explanation of the rules for hunter and hunter seat equitation will be reviewed, with a question and answer period. Pot luck dinner to be enjoyed at the club house.
Saturday, Oct. 20th: PART 2 – Riders will be divided into groups (limit of 4 riders, 1 1/2 hour sessions) and the USEF rules will be applied directly to the rider and the horse. Emphasis on gymnastics and flatwork. Session schedule to be determined.
Sunday, Oct. 21st: PART 3 – Riders will work in their divided groups with primary emphasis on course work.
 (1 1/2 hour sessions) Schedule to be determined.
Clinic Cost: $220 (Includes PART 1,2&3)
Auditing Fee: $10
**Limited stabling available upon reservation**
For clinic forms and registration please contact:
Stacie Sprague – call or text 803-617-9042, email: deister78@hotmail.com Nancy Dunn – call or text 772-486-1038, email: oakhaven2003@aol.com
**OCTOBER 10th DEADLINE – REGISTRATION FORM & $100 DEPOSIT **
Safe Rides and Big Strides!
Tara Jacobs
Manager
Martin Downs Equestrian Center
6780 SW Martin Hwy
Palm City, FL 34990
772-260-5814 Mobile/Text