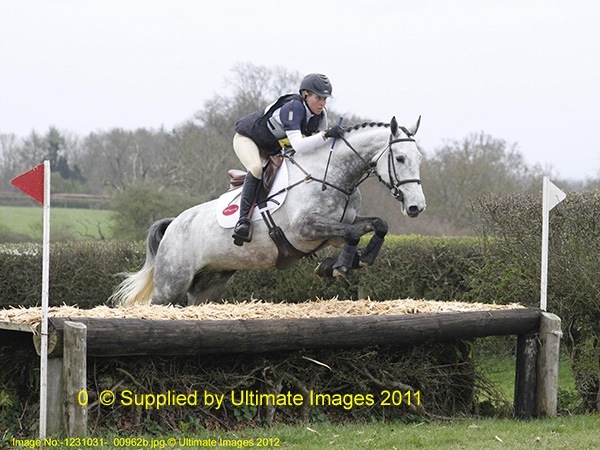 Professional dual sportswoman Liz Halliday began her 2012 Eventing season in perfect fashion last month (March 8) with a thoroughly pleasing victory for Benny (Benaughlin Little Hero) capping an excellent day at Tweseldown.
The British-based Californian attended the event with five horses of varying experience and was encouraged by their competitive performances and the strong results achieved across the classes.
Most gratifying was a superb win for five-year-old Benny, who belied his lack of competition experience to triumph in the BE100 class.  An excellent Dressage score from the pair laid the foundations for success in what was a large and highly competitive field, adding to Liz's satisfaction at the victory.
"Benny has only competed in two events before so to lead from start to finish was fantastic," enthused Halliday, who combines careers in 3-Day Eventing and motor sport.  "I'm so thrilled with him and of course hope he can enjoy even more success in the future.  It's a wonderful way to begin the season."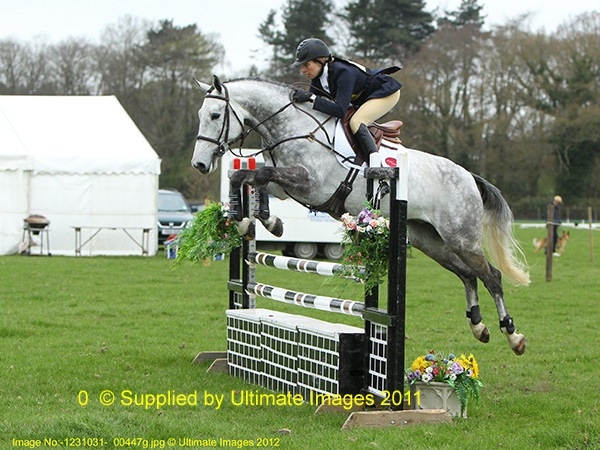 Meanwhile Cooley (HHS Cooley) enjoyed a fine start to the year by placing fourth in a large Novice class.  Baloo (Darola Diamond) also had a confident start to the season with an impressive Dressage score and clear rounds in both the Show Jumping and Cross Country, while Bud (Newmarket Malt) contested the Dressage and Show Jumping in the Intermediate class and proved to be very excited about the start of the competition season.
Liz also enjoyed her maiden run on Oscar (Viscount Oscar), a relative newcomer to her Sussex-based Chailey Stud Equestrian Centre.
"Cooley put in a wonderful performance to place fourth in a very competitive field. I have a lot of hope for him this season and this is a great base upon which to build.  I also enjoyed riding Baloo and Bud, both of whom showed a great deal of promise.
"Tweseldown was my first run with Oscar and I really enjoyed getting to know him in a competitive environment.  He was quite excitable but jumped very well, and I'm looking forward to campaigning him this year.
"The horses were very lively, as is usual at the first run of the season; but I was pleased with all of them and it felt great to be out Eventing again.  Overall it was a fantastic way to start 2012 and a great reward for the work we have invested over the winter months."
The results shown at Tweseldown bode well for an exciting competition year for Liz who over the past couple of weeks has returned to both Eventing and the wheel of a racing car.  Coupled with the ongoing developments at Chailey Stud, 2012 promises to be a busy and rewarding period for the Californian.
For more information about Chailey Stud Equestrian Centre, please contact
Jo Warrilow:  jo@equineeventsuk.com
+44 (0)7879 448501
For more information on Liz Halliday, please visit www.lizhalliday.com
ENDS
Image copyright: Ultimate Images
LIZ HALLIDAY MEDIA ENQUIRIES to Tom Hornsby at Pole Ltd:
Email:  tom@pole.uk.com
Tel: +44 (0)20 8605 9797
Web:  www.pole.uk.com
CHAILEY STUD ENQUIRIES to Jo Warrilow:
Email:  jo@equineeventsuk.com
Tel: +44 (0)7879 448501