Sweden's golfing legend Annika Sörenstam used to talk of playing "with a target on my back" after she became the first player to top the official women's world rankings in 2006. In show jumping, Switzerland's Steve Guerdat knows that feeling intimately, having been the world's No. 1 rider for much of the past decade.
Guerdat is also an Olympic champion, clinching individual gold at the London 2012 Games, riding Nino de Buissonnets. It was Switzerland's first show jumping gold medal in 88 years, achieved with style and perfection by Guerdat and Nino, the only rider and horse combination to record fault-free rides in the final two rounds. With the world watching, under the most intense pressure, and when every stride counted, their execution was flawless.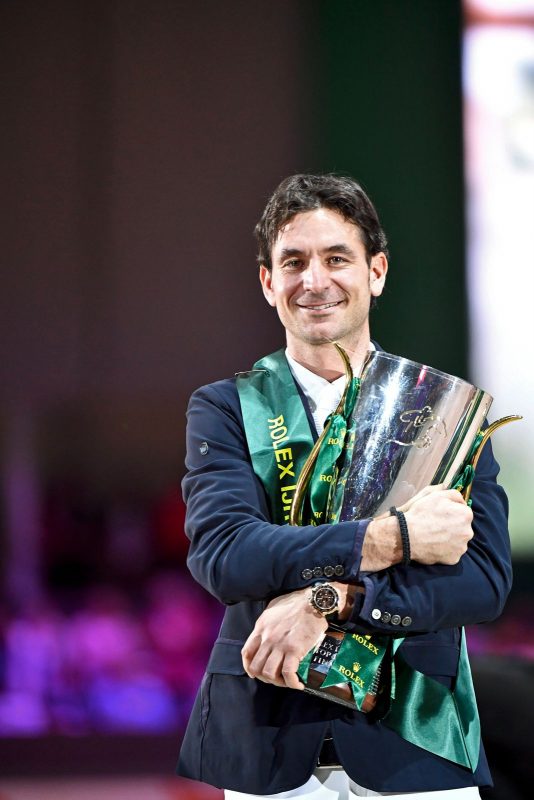 Olympic gold pulled the modest and quietly spoken Guerdat into the spotlight, particularly in his home country. It was a situation his sporting idol and fellow Swiss Roger Federer could empathize with, accustomed as he was to the pressures of being the top-ranked player in men's tennis.
Sörenstam, Guerdat and Federer; three sports, three World No. 1s, three Rolex Testimonees.
With his Olympic gold medal around his neck, Guerdat paid tribute to Federer's inspiration in showing the Swiss people not to shy away from the world stage. His words of appreciation spoke of the unity and sense of shared purpose within the Rolex family, even across sports that seemingly have little in common. Guerdat's nod to Federer also served as a reminder that achievement at the highest level depends on so much more than pure physical ability; it requires discipline, perseverance, poise and a willingness to learn from those who have gone before. These are qualities that define athletes such as Federer, Guerdat and Sörenstam, and they help to explain how these athletes have achieved so much in their careers.
During a period of sustained success, Guerdat has become one of only five riders to win the Rolex Grand Prix at CHI Geneva three times (2006, 2013 and 2015) while in 2019 he also won his third FEI Jumping World CupTM Final title in 2019. His list of honours extends across the world's most prestigious show jumping events. The man who idolized Federer has now become a role model himself.
Take it from Martin Fuchs, the Swiss show jumper who in January 2020 briefly succeeded Guerdat as World No. 1 before his countryman regained the mantle.
"I have known Steve for such a long time, since our parents competed together," says Fuchs, 27, a Rolex Testimonee, who took silver behind Guerdat at the 2019 FEI Jumping World CupTM Final before closing the year with his first Rolex Grand Prix victory at the Concours Hippique International de Genève. On that occasion he edged out Guerdat and Scott Brash from Great Britain, another member of the Rolex equestrian family.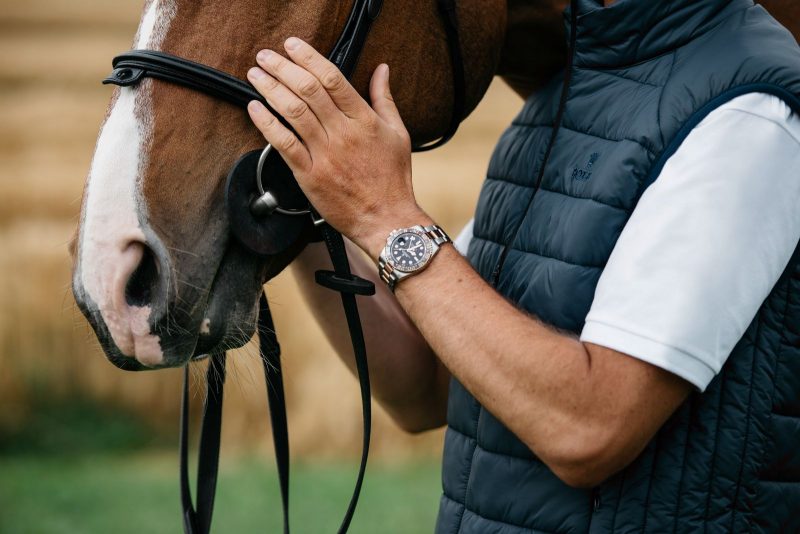 "Steve is 10 years older than me. He has always been my role model and this has never changed," adds Fuchs, who is also the reigning FEI European champion. "I used to watch him ride and I would walk the courses with him. Then he asked my dad to train him and since then we have become really close.
"To see how Steve trains and to see how he manages all of his horses is incredible. He has been in the top 10 for so many years, winning with so many different horses and this is so inspiring for me."
Fuchs could ride before he could run. His grandfather was a farmer who branched out into horses and built a riding school. Fuchs' mother, father and uncle, Renata, Thomas and Markus, became international show jumpers, and both Thomas and Markus represented Switzerland at the Olympics.
The Fuchs family operation is based in idyllic countryside outside Zurich, in Switzerland's north-east, and is just eight kilometres from where Guerdat has established his own home, stables and headquarters.Thomas Fuchs mentors Guerdat, Guerdat influences Martin Fuchs, and Fuchs provides the competition to help keep Guerdat sharp.
"Martin and I spend a lot of time together," says Guerdat, who has been coached by Fuchs senior since 2007. "I have probably spent more time with the Fuchs family than my own in recent years. Spending so much time with Thomas and Martin has created a very strong relationship between us, both professionally and as friends.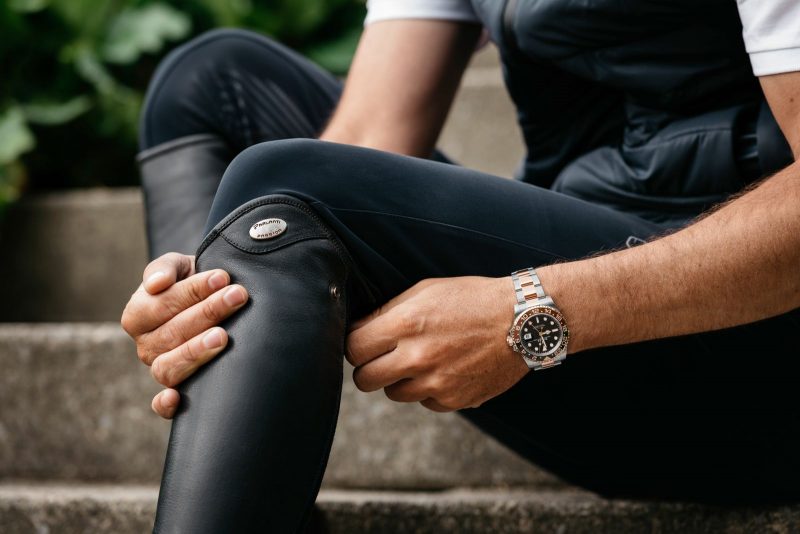 "Martin and I have a similar way of doing things, so we often don't need to say a lot; it's more the smaller details and knowing that you have someone who you can rely on. It is a very strong, real, true friendship."
But Guerdat is also fully aware his close friend is also his nearest rival.
"I always train hard and go into every competition trying my best, but I don't think anything can push you as hard as having someone like Martin to compete with," admits Guerdat. "Seeing him grow each day and winning so much already at such a young age, it pushes me every day to work even harder to try to get better. Having someone as good as Martin to compete with, it makes sure that I don't get complacent. I see a lot of things already from Martin that he does much better than me, so it really motivates me to become a better rider."
Reflects Fuchs: "At the end of the day, you just go into the ring and you want to do the best that you can, you want to win, obviously you don't want to be beaten by anyone, but we are always happy for each other, and it's great to have Steve as a teammate for Switzerland. To be able to support and help the Swiss team is great and we are able to spur each other on."
While Fuchs's star continues to rise, the next generation of champions is already beginning to dawn, with talented riders such as Bertram Allen and Harry Charles are bidding to establish themselves in the highest echelons of the sport.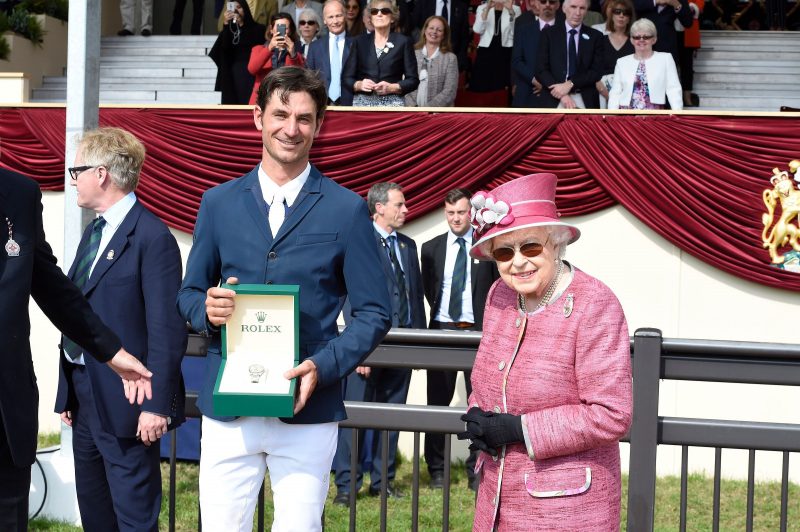 In 2015, aged 20, Irishman Allen became the youngest rider to compete in the Rolex IJRC Top 10 Final, and he was part of the Ireland team that took gold at the FEI European Championships 2017. Englishman Charles, whose father Peter won team gold for Great Britain at the London 2012 Olympic Games, made his five-star show jumping debut at the CHIO Aachen in 2018. Both Allen and Charles have come through the Rolex-supported Young Riders Academy, which helps train and support talented young athletes as they prepare for a career in the sport.
While Charles has been mentored by his Olympic champion father, Allen has received expert guidance from another Olympic and World Champion, Brazil's Rodrigo Pessoa, Rolex's longest-serving equestrian Testimonee (since 1999) who won individual gold at the Athens Olympics in 2004, riding Baloubet du Rouet. Pessoa learned his craft from his father Nelson – also a distinguished show jumping athlete – and excels in his own right with a decorated riding career, while understanding the importance of passing on his expertise to help the next generation of young riders like Allen.
It is a recurring theme in this most elegant and traditional of sports. As Pessoa hands down to Allen, so too does Thomas Fuchs to Steve Guerdat, who in turn inspires Martin Fuchs. It is a perpetual cycle of excellence, with dedicated support at all times from Rolex, for whom the transfer of knowledge is a core value that permeates all its activities.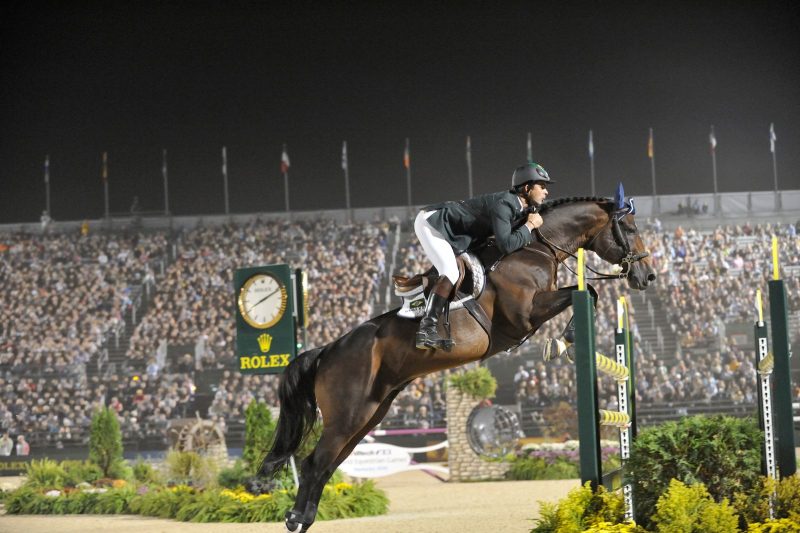 "When I was younger, I always remember seeing Rolex's involvement with the sport and Rodrigo Pessoa," says Guerdat. "Since then, it has always been a dream for me to be a part of the Rolex family. It makes me so proud to be a Rolex Testimonee and there are very few days when I don't think about it. It is one of my biggest achievements."
The bond between show jumping and Rolex dates back to the 1950s, when Great Britain's effervescent Patricia Smythe became the first Testimonee for the brand in the sport. An athlete who broke convention, pushed boundaries and strived for sporting perfection, Smythe in 1956 became the first woman to compete in show jumping at the Olympics, taking a bronze medal.
Fearless and irrepressible, Smythe was the ideal fit for Rolex as the famous Swiss watchmaker sought the right personality to reflect the innovation, style and performance of its Ladies Oyster Perpetual timepiece. Smythe and the Oyster Perpetual were peerless in their own ways yet became legends together.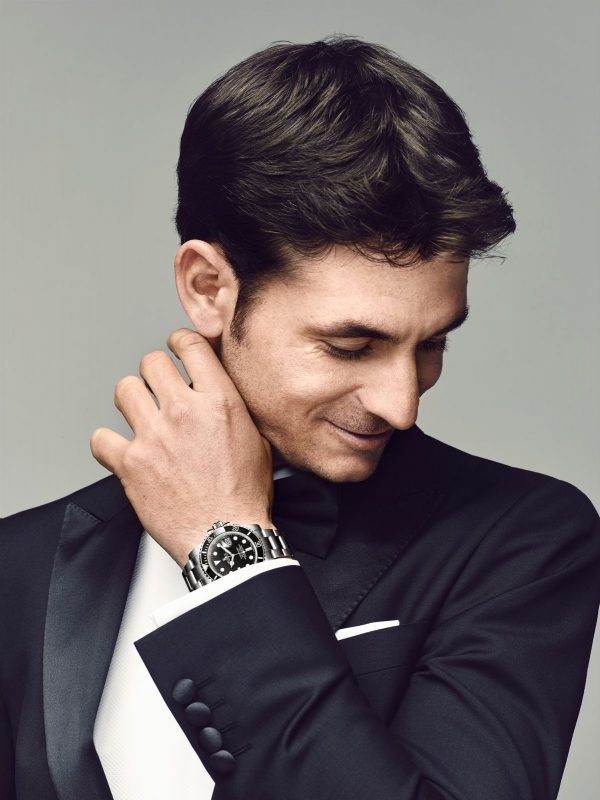 "I wear it all the time," said Smythe in an interview in the late 1950s. "As for worrying about it when I jump, I never give it a thought. I wondered at first whether it could stand up to the jarring and the falls, but they don't harm it at all… it just goes on keeping perfect time. It's my constant companion."
More than 60 years later, Rolex is synonymous with international equestrianism at the highest level, supporting the sport's four Majors, which make up the Rolex Grand Slam of Show Jumping, among a long list of prestige events. Many of the world's finest riders form a family of Rolex Testimonees, ensuring the Rolex portfolio in equestrianism is without equal.
Rolex Grand Prix titles and Olympic gold medals represent the pinnacle in the careers of the finest show jumping athletes, yet they are just part of a continuous cycle of learning, striving, achieving and sharing. All these parts are equally reliant on each other, like the perpetually moving parts of a Rolex timepiece.