The TAKE2 Second Career Thoroughbred Program, launched in 2012 to promote second careers for retired Thoroughbred racehorses, will feature classes throughout the 2014 FTI Consulting Winter Equestrian Festival. The TAKE2 program highlights the success of Thoroughbreds in the show ring and rewards those who compete on Thoroughbred hunters and jumpers with prize money and awards in restricted classes. TAKE2 classes were offered at 50 "A"- and "AA"-rated horse shows in 17 states in 2013 and presented high-point awards to the nation's top competitors. The program has grown immensely and hopes to have even more success in 2014.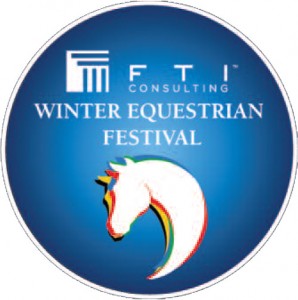 TAKE2 classes will be offered during eight weeks of the 2014 FTI WEF circuit during FTI WEF 1, 2, 4, 5, 7, 8, 10, and 11. Both hunter and jumper classes will be held, giving a great opportunity for exhibitors to showcase their off-the-track Thoroughbreds in exciting new careers.
The TAKE2 Hunter division at the FTI WEF will include two classes over fences and an under saddle class. Fences will be set at 3'0." Prize money will be handed out in full classes of three or more competitors. All points count towards year-end high scoreawards and cash prizes.
TAKE2 Classes will be open to all Thoroughbreds eligible for registration with The Jockey Club, verified by Jockey Club registration papers or lip tattoo numbers. Raced and unraced Thoroughbreds are considered eligible.