CONYERS, GA – November 16, 2010– Daniela Stransky, the 14 year old rider with a penchant for charity work, helped raise funds for Haiti during the Atlanta Fall Classics at the Georgia International Horse Park from November 9 to 20, 2010, in Conyers, GA.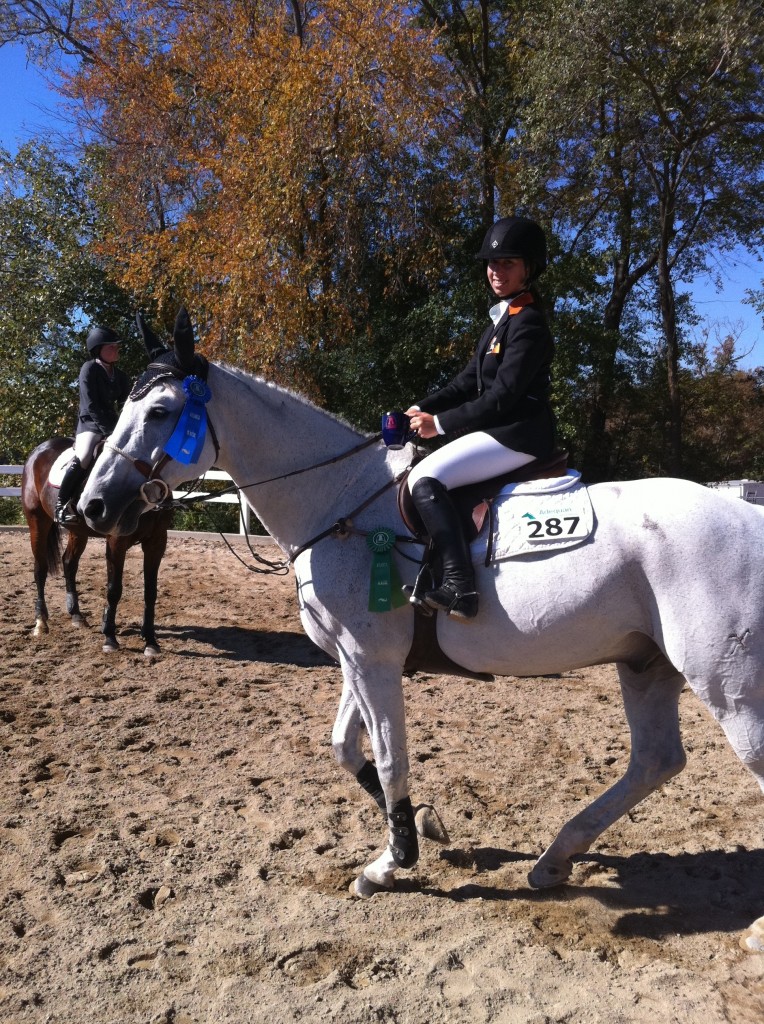 The 9th grader, who lives in Miami Beach, FL, piloted her grey Warmblood Ikarus to the Junior Jumper (low) Championship during Week I at the international equestrian venue.  She will be back to compete for charity once again Week II and her earnings will once again go to  international charity Step By Step Foundation and efforts in Haiti.  Daniela's success in the show ring during the Atlanta Fall Classics will help raise funds to stop the spread of the deadly disease Cholera, assist the victims left homeless by Hurricane Tomas, and get much needed supplies to the area.
Daniela trains with Hector Florentino at the family's Stransky Mission Farm in Wellington, FL.  Daniela and her mother Liliane Stransky, the founder of the international children's charity, celebrated the opening of the Tipa Tipa Elementary School in Lahaie in October 2010.  Step by Step's school offered 569 students a chance at an education and offered 167 families shelter after Hurricane Tomas destroyed the village.
Last fall, Daniela and her mother led a group of youths on a mission to Haiti's less privileged precincts, distributing school supplies, clothing and 1,000 "LifeStraws" to about 500 children.  Originally from Venezuela, Daniela and her family moved in 2000 to Florida.  Liliane founded the Step by Step Foundation to help children internationally with the basic needs of clothing, food, education and medical care.
Daniela's international work on behalf of children is ongoing. During the Winter Equestrian Festival, she served as a mentor for a group of physically challenged Haitian children.  Daniela is a junior ambassador for JustWorld International, as well as working with Operation Smile, The Chateaublond Therapeutic Riding Center and, of course, the Step By Step Foundation.
Liliane Stransky and Olympic Show Jumping veteran Margie Engle will host Step by Step Foundation 's second annual "All in for Charity" Poker Tournament and Benefit at the Palm Beach International Equestrian Center on March 13, 2011.
STEP BY STEP FOUNDATION'S MISSION:
SBS's goal is to enhance the lives of underprivileged children by creating and supporting, health, nutrition, water, education and other programs that substantially impact the human rights and development of children worldwide, establishing holistic community development programs that can be replicated throughout impoverished communities around the world.  Step by Step Foundation, Inc., is a registered 501 (c) (3) not for profit organization registered in the State of Florida with headquarters at 240 Old Federal Hwy, Suite 130, Hallandale, FL 33009.
For more info, please call Step By Step at 954-455-9922 or visit www.stepbystepfoundation.com.