The TACKERIA's Thanksgivng Weekend Sale
Friday, Nov. 28 through Sunday, Nov. 30.
Giving away $9,000 in incredible prizes, like an M. Toulouse saddle, One-K™ Rider and Trainer Intercom, Romfh hunt coats, halters, bridles, breeches, boots and much more!
Stock up for the season!
Unbelievable prices up to 70% off!
Enter during the TACKERIA Thanksgiving Sale to win this great
M.Toulouse saddle!
 Retail value $1,499.00!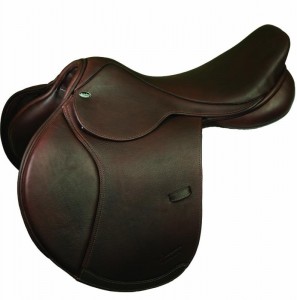 M. Toulouse Bridgette Platinum Double Leather Saddle is a hand-crafted close contact saddle

wrapped in French calfskin to provide an instant, grippy, broken in feel. It features moveable knee and thigh blocks for custom fit, wool flocked panels and a hand laminated beechwood, steel reinforced tree. The seat has extra padding to give you an ultra comfortable ride.

Or win this One-K™Rider and Trainer Intercom!
Students: hear your trainer perfectly!  Trainers: no more yelling!  
Retails for $230.00!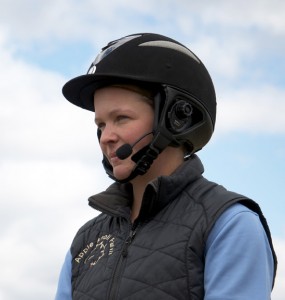 Win this Romfh Hunt Coat!

Retail value $229.99!

This classic three-button hunt coat is flattering, stretchy and lightweight, with vented undersleeves for extra cooling. Plus, it's machine washable.

Win these great Romfh breeches!

White Romfh Sarafina Full Seat Breech

Retail value $179.99!

Romfh Champion Euro Seat Breech

Retail $109.99!

Romfh Sarafina Full Seat Breech

The Fit and Feel of this comfy mid-rise breech is outstanding. Machine Washable.(Left)

Romfh Champion Euro Seat Breech  The Champion fabric is a real 'work-horse' that will make you feel dry and comfortable even on the hottest day. Machine Washable (Right)

THE TACKERIA'S 21ST ANNUAL THANKSGIVING SALE HOURS:

SATURDAY

– 

9 A.M. – 6 P.M.

The TACKERIA Celebrates its 40th Anniversary in 2015!  

 

Click

here

for more information about The TACKERIA call: (561)793-2012 or 1-800-882-POLO (7656)

Located at 13501 South Shore Blvd. Wellington, FL 33414

 Open 7 Days