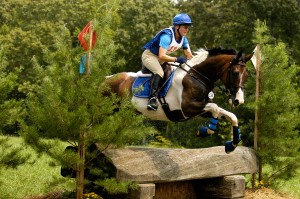 Tryon Riding and Hunt Club is pleased to host their annual Cross Country Schooling Day on Saturday, August 15, 2015. Held at FENCE, this event is a great opportunity for Eventing enthusiasts to ride the Greg Schlappi course that will be featured in the 40th Annual TR&HC Horse Trial that is scheduled for later in September.
Pre-registration is not required, however it is encouraged so that times can be assigned. The levels offered are P,T,N,BN and Starter and the entry fee is $35 or $25 for TR&HC members. A current Coggins Test is required.
Schooling begins at 9 AM and the last group goes out at 2 PM. Riders must leave the premises by 4:30 PM. FENCE is located at 3381 Hunting Country Road, Tryon, NC 28782.
Please call 828.863.0480 or email office@trhc1925.org to enter. Check out our website http://www.trhc1925.org