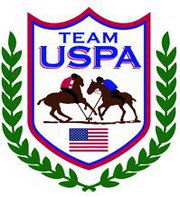 November 1, 2012 (Wellington, Fla.) – The U.S. Polo Association, the national governing body for the sport of polo, has announced that eight new players have been selected to its growing Team USPA development program.  The prestigious Team USPA program was established two years ago to help advance the sport of polo by identifying talented young American players and giving them an opportunity to develop and refine their skills. The roster now includes 46 young aspiring polo players from all over the country.
Team USPA's eight new players – seven males and one female – are all participating in the USPA Intercollegiate/Interscholastic program and currently play for their respective college or high school programs.  The Intercollegiate/Interscholastic program helps young players gain valuable skills and many of them have gone on to become top national prospects, including Nick Snow, Steve Krueger, Jared Sheldon and Mason Wroe.
As part of their training for Team USPA, the program's newest members will attend a number of clinics, receive specialized instruction and compete in a variety of events including international ones that aim to develop their talents as both players and ambassadors for the sport.  Team USPA members also learn from and compete alongside some of the sport's best professional players such as Julio Arellano, Tommy Biddle, Jr., Brad and Jeff Blake, Hector Galindo, Sunny Hale, Jeff Hall, Kris Kampsen, Brandon Phillips, Owen Rinehart and Adam Snow.
While eight players were selected to wear the Team USPA jersey and enjoy the premier development program's benefits, all applicants are automatically enrolled in the USPA Young Player Outreach Program. Through this platform, other young players can take advantage of opportunities that include playing, umpire training and more.
"We had a talented pool of applicants, many of whom participated in the Intercollegiate/Interscholastic polo program.  This is a good indication that the program is really helping develop these young players in terms of both talent and enthusiasm for the sport," said Kris Bowman, Director of Team USPA.  "By no means was it easy selecting these eight new members, but I'm confident that each and every one deserves it and has shown they are not only highly skilled but dedicated to pursuing a career in polo.  We're excited to see what's in store for 2013 as we look to continue expanding the sport and take U.S. polo to the next level."
In addition to the valuable mentoring and playing opportunities that Team UPSA provides, these individuals will also receive training in a variety of areas to ensure each develops into well-rounded players. The specific areas include horsemanship, equine nutrition, umpiring as well as leadership, communication skills and financial management. Ultimately, the goal is to give the players a strong foundation to help them have a career in polo, while also providing a glimpse of what is necessary to achieve success. Team USPA's mission is also to work to enhance the handicap level of play at all levels.
The eight new Team USPA members are:
Age: 19
Handicap: 1-goal outdoor, not rated indoor
Hometown: Thermal, CA
Age: 18
Handicap: 0-goal outdoor, 1-goal indoor
Hometown: Aiken, SC
Age: 21
Handicap: 0-goal outdoor, 0-goal indoor
Hometown: Owings Mills, MD
Age: 19
Handicap: 0-goal outdoor, 1.5-goal indoor
Hometown: Rancho Santa Fe, CA
Miguel Questel
Age: 18
Handicap: 0-goal outdoor, 1-goal indoor
Hometown: Campo, CA
Age: 20
Handicap: 0-goal outdoor, 0-goal indoor
Hometown: Powell, OH
Age: 20
Handicap: 2-goal outdoor, 3-goal indoor
Hometown: Malibu, CA
Age: 19
Handicap: 1-goal outdoor, 1-goal indoor
Hometown: Reisterstown, MD
If you would like to learn more about the Team USPA program, or polo in the U.S., please visit www.uspolo.org.

About U. S. Polo Association
The U.S. Polo Association was organized and exists for the purposes of promoting the game of polo, coordinating the activities of its Member Clubs and Registered Players, arranging and supervising polo tournaments, competitions, and games, and providing rules, handicaps, and conditions for those tournaments, competitions, and games including the safety and welfare of participants and mounts. For more information, please visit, www.uspolo.org.