UNICORN CHILDREN'S FOUNDATION "DRAGS OUT ACCEPTANCE" of NEURODIVERSITY WITH "AN EVENING AT THE BIRDCAGE" AT LIPS FORT LAUDERDALE
Fort Lauderdale FL – October 27, 2016 – Unicorn Children's Foundation is excited to announce its first ever cabaret-themed role reversal drag show, which will be held on Sunday, November 20th from 7:00-9:00pm at LIPS Restaurant in Fort Lauderdale, Florida. Proceeds from "An Evening at the Birdcage" will help expand opportunities for neuro-diverse youth with special needs like Autism, Dyslexia and other learning disorders.
Event Chairman Max Tucci along with Unicorn's President Gregory Fried (Gregory's Fine Jewelry), Unicorn's vice-president John Sternal (Merit Mile), Ash Ruiz (Menudo, pop male music group) and Boca Raton City Council Member Robert Weinroth will transform into dazzling "divas" with the goal of raising the most "votes" (dollars) in support of the Foundation.  Every $10 = 1 vote and the Diva with the most total votes (online and night of) will win the coveted Unicorn stiletto trophy, title of Queen of the Night, and lifetime bragging rights.
A big THANK YOU to our 5 leading men and sponsors: Tara Ink, Backer Aboud Poliakoff & Foelster, LLP, Tish Kitch Photography, Simply the Best Magazine, Wick Theatre & Museum and Eye on South Florida.  Members of the community are invited to attend at $125 (VIP champagne reception with Divas, preferred seating, 2 drinks, dinner & show), and $100 (2 drinks, dinner & show).  Vote for your favorite "Queen of the Night" on our website – $10 Donation = 1 vote.
"Lips is proud to raise funds and awareness for a variety of worthy local causes and organizations," said Yvonne Lamé, Lips founder and co-owner. "Our dining concept creates the perfect backdrop to celebrate any occasion and it gives us great pleasure to present this opportunity for Unicorn Children's Foundation."
Come support your favorite Diva and help make an impact!  For tickets, to vote, and for additional information, please visit www.UnicornChildrensFoundation.org/event/birdcage or call 561-620-9377 x 302.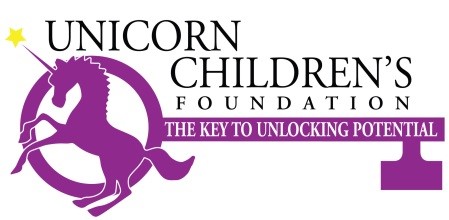 About the Unicorn Children's Foundation
Unicorn Children's Foundation is a non-profit organization providing education, awareness and funding opportunities to organizations for special needs children in an effort to help kids excel in the community.  For millions of special needs children with developmental, communication and learning challenges, finding a cure is like chasing a rainbow in that a cure remains elusive. The Unicorn Children's Foundation is expanding the collective special needs community to help acknowledge, celebrate and integrate the special qualities possessed by neurodiverse children with Autism, ADHD, Bipolar, Asperger's, Dyslexia and other learning disorders.
About Lips Fort Lauderdale
Six nights a week and every Sunday afternoon, Lips serves up delicious food and Las Vegas style drag entertainment. Lips is the perfect place for a bachelorette party or to celebrate a birthday, anniversary or even a divorce with an amazing cast of characters, including show hostesses Amanda Austin, Daisy Deadpetals, Nicolette, Misty Eyes, Twa La Rouge and Velvet LeNore. The fun never ends at Lips, with sister locations in New York, San Diego, Atlanta and Chicago, opening in 2017. Lips is located at 1421 East Oakland Park Blvd. in Oakland Park, about one-mile east of I-95. For more information about Lips, call 954-567-0987 or visit www.lipsusa.com.