Happy 4th of July! I hope everyone had a fun and safe holiday! I am writing this post from Candlewood Lake in Connecticut.  I actually grew up riding here (in Farmington, actually) and I forget how beautiful it is.  I miss Suckie terribly but don't worry, he is being lovingly taken care of by Brad and Jennifer and I hear that he is having a great week. Since I am not at the barn, this week's post about another successful adoption is written by Jennifer Swanson: For the Horses.. The Clock Keeps Ticking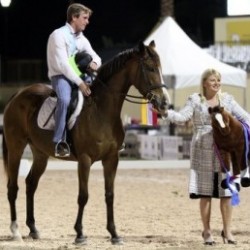 Read more at the source: Another Successful Adoption at Pure Thoughts!
Article excerpt posted on Sidelinesnews.com from Tails & Trails.
Double D Trailers Info