A New Vocations Success Story: One of the many rewards of working at New Vocations is reading the thousands of updates from our adopters and hearing about how our retired racehorses are thriving in their new homes. Here is one of those updates from adopter Heidi Vandemotter.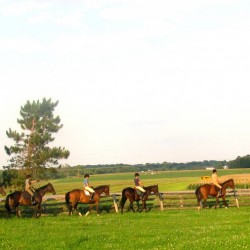 Read more at the source: Retired Racehorses and Young Riders Learn Life Lessons Together
Article excerpt posted on Sidelinesnews.com from Beyond the Track.
Double D Trailers Info