Hunter Holloway wins the Region 5 ASPCA Maclay Regionals September 21, 2012 – It was an exciting weekend for the top equitation riders as they competed in numerous ASPCA Maclay Regionals to vie for a spot in the coveted Finals at the Alltech National Horse Show. The competition was stiff as the top junior riders go head-to-head in a battle of the best and the chance to take it all.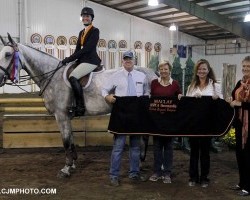 Read more at the source: The First Weekend of ASPCA Maclay Regionals Filled With Fiery Equitation Competition
Article excerpt posted on Sidelinesnews.com from Show World.
Double D Trailers Info