By Marti Hohmann CPDT-KA Get out your tissues on this one. Meggie, a German Shepherd mix, was found as a stray and taken to one of our county shelters, where it is not likely she would have been selected for adoption. Justin Bartlet Animal Rescue took pity on Meggie.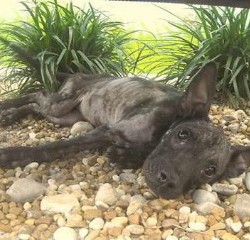 Read more at the source: Three cheers for Meggie, who is ready for a home
Article excerpt posted on Sidelinesnews.com from Tails & Trails.
Double D Trailers Info