From Traverse City, we traveled to Kentucky to represent Zone 4 in the 2012 North American Junior and Young Riders Championships (NAJYRC). If you are not familiar with this event, it is basically the biggest jumping class a rider under the age of 21 can compete in, other than a regular Grand Prix.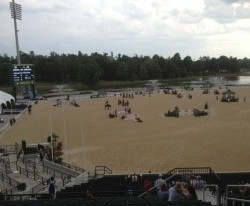 Read more at the source: Young Riders Zone 4
Article excerpt posted on Sidelinesnews.com from In The Irons.
Double D Trailers Info