By Laura Scaletti
Photos by Lauren Ann Pace
Frankie Thieriot Stutes believes the universe has a crazy way with horses and where it chooses to lead you. This has been evident from her first introduction to horses. Frankie was a self-proclaimed wild child, and her mom was looking for an activity that could tire her 5-year-old daughter out, when she stumbled upon an ad for pony camp and lessons in the local paper.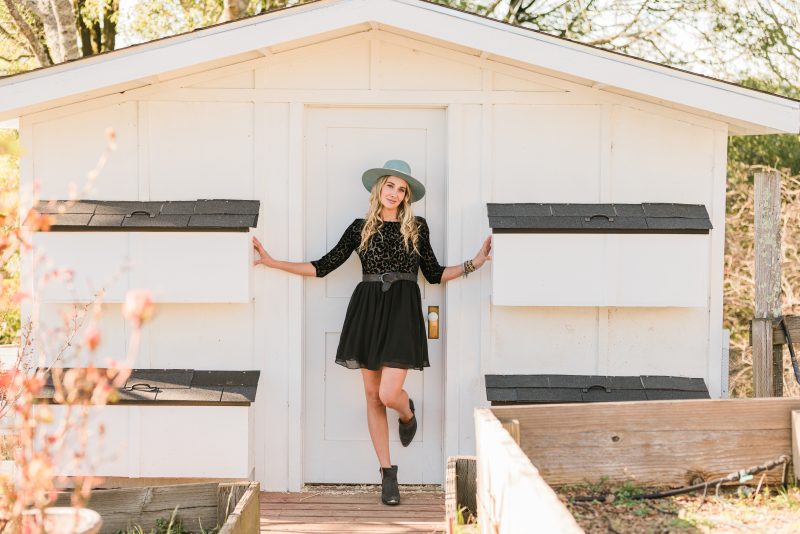 "It just so happened that the lessons were at renowned eventer Yves Sauvignon's Oakridge Training Stables," Frankie said. "I ended up eventing because that's what the barn did, but I think even if I hadn't started at Oakridge, I would have ended up choosing eventing as my discipline by the nature of my personality."
Like most horse girls, Frankie caught the horse bug from the first moment she sat in the saddle. However, unlike most aspiring equestrians, Frankie didn't want a life just dedicated to all things horse. A social child, Frankie wanted to experience what the world had to offer outside of the barn, attending traditional brick and mortar school and playing on the volleyball and basketball teams throughout high school, all while making it to the Advanced Level in eventing.
Today, Frankie has become a success both in and out of the saddle with both her amateur eventing career and her brands Athletux and Frankie Cameron, all while being a wife and mother to three boys.
One Girl, One Horse
From the beginning, Frankie has always had one horse at a time that she's incredibly serious about. "I never saw myself riding a lot of horses every day. I've always fallen madly in love with one equine partner at a time. I think that special partnership I've had with whatever horse I'm focused on has taken me farther than many would have guessed, including myself," Frankie said.
When Frankie was 12 years old, her parents purchased Fric Frac Berence, who would end up being Frankie's first horse of a lifetime. "He was the love of my life. We lost him in September 2022, but he was with me through so many stages of my life from high school, college, my parents' divorce, building my business, getting married, becoming a mother and taking me to the Advanced Level," she said.
A remarkable partner, Fric lost an eye early in their partnership, but was full of heart and trust in Frankie. After a memorable career together, including tackling many CCI3*-L (now CCI4*-L) competitions, Frankie just had one item to check off their list: the Kentucky Three Day. As Fric was 18 years old, Frankie knew it was now or never to make that dream happen.
"I had just started a big job as director of communications at New Evolution Ventures, so I joked that I didn't know what Fric looked like as I only rode him in the dark before and after my workdays as we got ready for Kentucky," Frankie said.
Realizing it would take a little bit of help to make it to Kentucky, Frankie used her corporate marketing background to put together marketing packets to try to get brand support. "I reached out to a lot of brands saying this is one horse and one rider with a last chance to go to Kentucky. I got a 95% yes rate from the brands. Many sent me products while others supported me monetarily," Frankie said.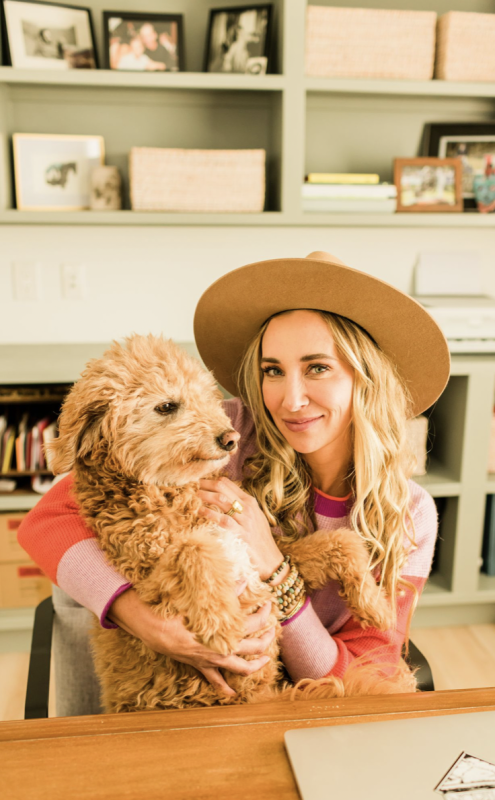 This enthusiasm from companies made Frankie stop and think. If she was just one rider with one horse pitching a last chance for glory that brands wanted to support, why were her fellow riders having such a difficult time obtaining their own sponsorships? "I started asking them if they would like my help trying to do the same for them. Overwhelmingly they said yes, they would like help," Frankie said.
Just like that, while preparing for one of the biggest competitions in the eventing world, the idea for Frankie's company Athletux was born. Unfortunately, that was the highlight of Frankie's 2011 Kentucky experience as Fric was injured prior to the competition and subsequently had to be retired.
Frankie had always planned on seeing her chapter with Fric through and then focusing on her career 100%; however, the universe had other plans. "That August, my friend Tory Smith called me and asked if I'd be willing to ride her 15.3-hand mare, Uphoria, while she settled in at law school. I told her I hate mares and haven't ridden anything less than 17.2 in years, it doesn't sound like a great combination, but if it's only for a few months I can keep her going," Frankie said.
Frankie and Uphoria ended up having an incredible six-year partnership. "She really helped me fall in love with eventing again in a whole new way. I took her from the Training Level to being Intermediate Horse of the Year for the U.S. Eventing Association thanks to the tremendous support of the Smith family," Frankie said. "When our time together ended, I knew I wanted to keep riding."
Enter Chatwin
While visiting her friend Kelly Prather in Florida, Frankie and Kelly went to Australian Olympian Clayton Fredericks' farm in hopes of finding Frankie's next partner. That's where they met Chatwin.
"Chat had been there for six months and a number of upper-level riders had passed on the opportunity to purchase him. When I sat on him and jumped him, something reminded me a lot of Fric," Frankie said. "I do a lot of training on my own so I have to feel safe on a horse. Sitting on Chat was like putting on an old pair of running shoes; he just fit."
With the help of her cousin and late uncle, who knew nothing about horses, Frankie was able to purchase Chat and begin their journey together and defy expectations. "Clayton told me he was a really good horse, but I would say the large majority of people didn't think much of him when we bought him," Frankie said. "I don't think anyone in the country would have predicted how he'd turn out. Chatwin really showed that with heart and belief in your person, you can do anything."
Frankie believed in Chatwin so much, she moved up a level during each of her first two pregnancies with him. "I wanted to bring him all the way up, so during my first pregnancy we went Intermediate then I turned him over to one of my best friends, Tamie Smith. With my second pregnancy, I was getting ready for my first CCI4*-L at Jersey Fresh, but he nicked himself in the wash rack, forcing us to withdraw," Frankie explained. "That left me with Bromont, which is the biggest track—which wouldn't be your first, second or third choice for you first CCI4*-L. At almost five months pregnant, I was bound and determined with a mother's grit, resulting in going clean at Bromont."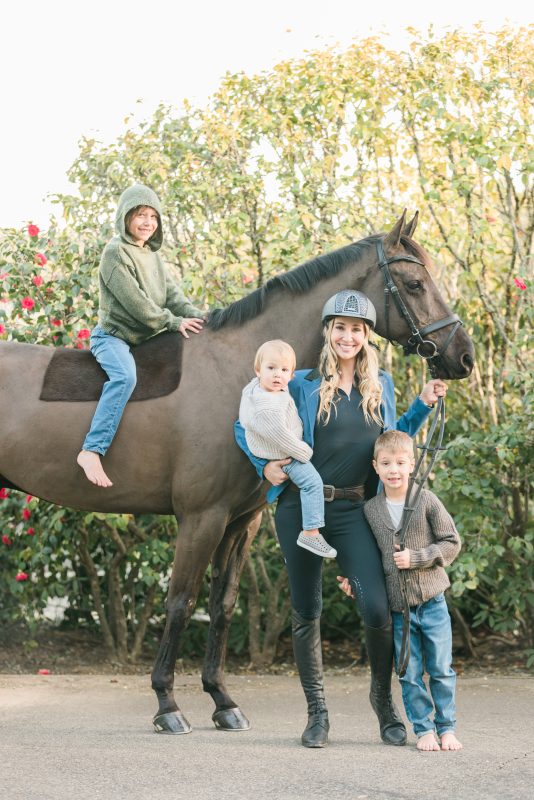 Once back in the saddle in 2018, Frankie and Chatwin took the world by storm, winning two CCI4*-L competitions, which no other horse in the world did that year. One of those wins came at Fair Hill, where they were the only pair to finish on their dressage score to secure their USEF National Championship title. It was through their incredible performances that Frankie was named the 2018 Rebecca Broussard International Developing Rider grant recipient and was listed on the 2019 USEF Development Pre-Elite Training List.
"Erik Duvander was the coach at the time. When I won Fair Hill, he said 'We will list you; I need to know how serious you are about this.' I said I have a family and can't move to the East Coast, but I'm 100% confident I can do the job I need to from California," Frankie said. "He believed as much in me as he did in those with strings of horses and would come out to California frequently to train me."
Being on the list and having the opportunity to work with Erik gave Frankie the confidence to believe in her program. "He taught me that no two riders have the same program and that's OK. If you're constantly producing results wherever you go, your program is obviously working for you," Frankie said. "I learned to stay in my lane during warm-ups and just focus on what I was doing. You can't be your best if you're spending your time watching everyone else."
It was through the help of the Rebecca Broussard Grant that Frankie and Chatwin were able to compete at the 2019 Luhmühlen Horse Trials. With an eye on Tokyo 2020, Frankie wanted to get CCI5*-L experience and take on tracks that were more challenging for Chat. "Chat was ridiculously fast at galloping, so a twisty turny course like Luhmühlen was a bit harder for him than open hills like Fair Hill," Frankie said. "It was an experience I'll never forget. Two of my very best friends flew all the way to Germany to help coach me and be my 'grooms' for the week. That by itself was special. Kelly Prather and Tamie Smith are not just great riders, they are great humans, and I am insanely lucky to have had them in my corner then and now."
With a fourth place finish at Luhmühlen, Frankie and Chatwin ended up being the highest-placed American at a CCI5*-L in many years. "I didn't think in a million years I would win the grant, because I'm just one girl with one horse, but they thought enough of me to give me the grant. It's such an amazing honor to be the recipient, because of what Becky was to the sport. We all want to be like Becky and the Broussard family, who have carried on her legacy," Frankie said.
Frankie returned to the States very much in the running for Tokyo, but Tokyo 2020 was postponed and the world came to a standstill because of the global pandemic. "During the COVID break, we discovered that Chat has a very rare issue where his hip is deteriorating. He's so stoic that it wasn't until he wasn't in top competition shape, during the shutdown, that we were able to see he had been hiding this issue from us," Frankie said. "Now my job is to love him for the rest of his life."
With a forced hiatus from riding, Frankie and her husband, Mike, decided to expand their family with a third child. "It's funny how everything works out; Steele was born on the opening day of the Tokyo Olympics. I FaceTimed with the team to let them know he arrived," Frankie said. "He was an amazing 'runner up gift,'" Frankie chuckled.
Making Connections
Whether she's in the barn or the boardroom, Frankie understands the importance of making connections. As a rider who's put her heart and soul into one horse at a time, Frankie knows how a relationship and bond can grow with the proper love and attention.
This is the same philosophy she uses with her clients at her equine marketing agency, Athletux. "The priority for me with Athletux is that the relationships are paramount no matter what. If you have great clients and build great relationships with brands and love what you do, the rest will fall into place," Frankie said.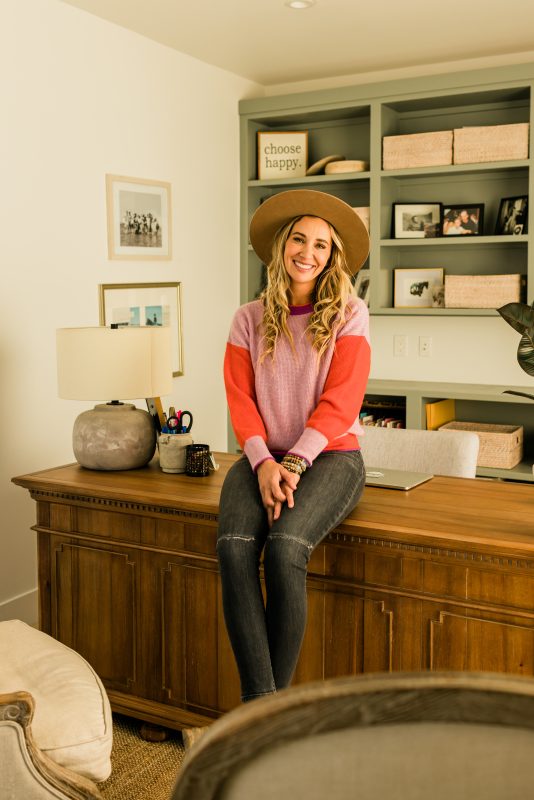 What initially started as a marketing plan to help one girl and one horse achieve their last dream has now helped numerous equestrians create the same connections with brands. Just as Erik told Frankie each rider can have their own program, Athletux believes no two equestrian brands, athletes or events are the same and they work to create packages that suit each client.
In addition to creating Athletux, Frankie has been a constant face and voice as a broadcaster covering equestrian sports for years. What began with the creation of US Eventing TV with Josh Walker has turned into a notable career covering events all over the country. "We were just two kids with a dream who wanted eventing to be highlighted, so we pitched the idea to US Eventing back then. The rest is really history. This will be my 13th year doing the sidelines broadcast at Kentucky, and I like to think we have made a real impact in people watching the sports we love," Frankie said.
Through both Athletux and her broadcasting efforts, Frankie has been able to highlight the amazing athletes that are the heart of it all. A few years ago, Frankie started doing a series at the Kentucky Three-Day Event called "Behind the Barn" as one example of the bigger effort to help people get to know the remarkable people and stories behind many of these competitors.
"We've done things like sit down with Allison Springer, who changed equestrian sports forever when she was the first to ever canter down center line in dressage wearing her helmet, a decision that impacted so many people and ultimately changed the rules for not just her own sport but others as well. Many knew she was the first to do it, but before our interview most of the world had no idea Allison had lost her only sibling to a head injury, which played a role in her brave choice to advocate change," Frankie said. "It's been really special to play a role in helping share these stories and be a part of so many incredible events."
On a personal level, Frankie has maintained the connection she made as the 2018 Rebecca Broussard Grant recipient. After having her third child, Frankie was in the market for a new equine partner, without the funds to make it happen.
"It took me a while after finding Cooley Sky Watch, who was sourced through Liz Halliday-Sharp, to drum up enough courage to ask Sarah Broussard if she might consider purchasing him. After all the family had done for me, I wasn't sure how I could fathom making such a request. Unbelievably, the response I got was 'Yes, we'd love to support you on this journey. He can be a Team Rebecca horse,'" Frankie said. "Knowing the Broussard family supports you makes you want to work hard not only for yourself, but to give back to others in the sport and be a better person in any way you can. They truly lead by example."
Back riding full time again, Frankie is excited about the future with Cooley Sky Watch and plans on going Preliminary with him this year. "He's very much a young horse; however, he's at the same level I've started my last several horses at and they've all made it to the top of the sport. This is where I believe all those building blocks and that relationship you need to be successful comes from," she said.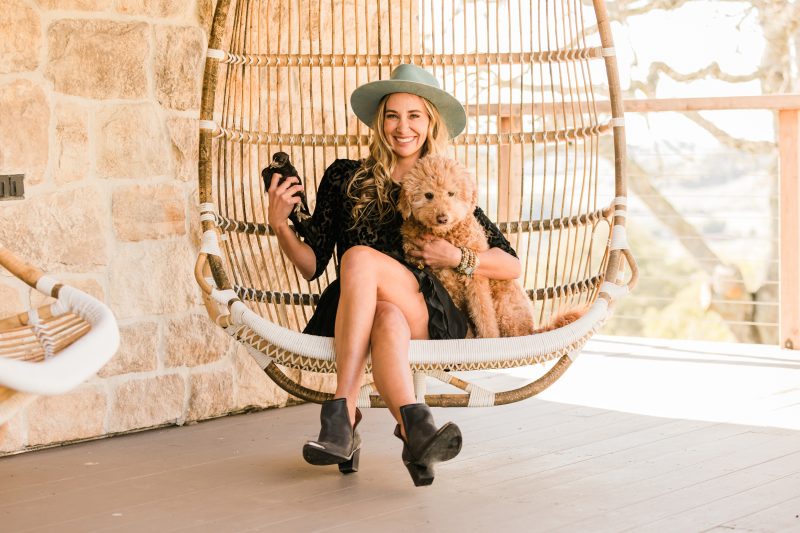 With never-ending demands on her time, from raising a family to running Athletux to creating her handbag company, Frankie Cameron, to training to be at the top of her sport, Frankie makes everything look seamless thanks in part to her wonderful support team. "At Athletux, I have the most incredible team of employees who have made us all what we are today; at home I have a wonderful family that supports all my endeavors; and I'm fortunate to work with so many talented people in our industry, calling many of them friends," Frankie said.
While Frankie wears many hats, she wouldn't have it any other way. "Riding is like therapy to me; it clears my head each morning and then I hit the ground running with business stuff all day until it's time to pick up the boys," she said. "I hope one day my boys look at all the stuff that was going and instead of saying, 'Wow our mom was really busy!' they recognize that if you love something, you can do it."
For more information visit, athletux.com and frankiecameron.com
Photos by Lauren Ann Pace Photography, laurenannpace.com
Double D Trailers Info