By Alannah Castro
Portraits by Shawna Simmons
As a teenager, Jason Berry became entranced by the horsemanship of legends like hunter trainers and National Show Hunter Hall of Fame members Olin Armstrong and Danny Robertshaw, and he has followed their footsteps into the hunter ring, creating a competitive show stable based in Verona, Virginia. His entrance into the equine industry, however, wasn't a typical one.
"I played every other sport in high school, and riding seemed much harder. The first three times I rode, I fell off," Jason said. "My mother was a nurse at a doctor's office, and the doctor had steeplechase horses. I got a job working for her in the summer; I went to a horse show, where I saw Olin Armstrong riding and it looked like fun. I went home and tacked up a horse to jump it around in the ring we had on the farm. I ended up crashing and burning because it was a steeplechase horse and it took off at the jump. That was the first time I rode."
Going Pro
After deciding to pursue showing horses professionally, Jason worked for Olin at Hidden Hollow in Staunton, Virginia, before working for Chris Wynne at Breckenridge Manor in Virginia Beach, Virginia, and Danny Robertshaw, who operates Beaver River Farm in Camden, South Carolina. Both Olin and Danny taught him to see things from a horse's perspective.
"They are very different in their personalities," Jason said. "Danny's a really open guy, and if you can get five words out of Olin in a day, you've accomplished something. The way they look at horses is so similar, even though I expected it to be different. When I first went to Danny's, it looked like Olin could be the course designer. Both of them were absolutely amazing at being able to tell you what a horse was thinking and how a horse might see something. Both of them were 'part horse' and were so good at protecting their horses to encourage them to reach their potential."
In 2009, Jason began a two-year fellowship at Sweet Briar College in Sweet Briar, Virginia, which turned out to be an important learning experience in developing his training acumen.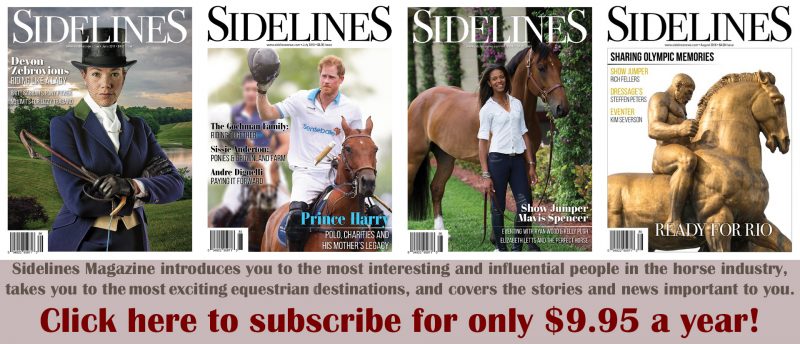 "That was the year the economy dropped, and we had just had my son. I took that position to have a steady paycheck, and it ended up being a huge opportunity for me to learn how to teach kids better," Jason said. "Nowadays the teaching and the people aspect is extremely important."
Living Legend
Not only has Jason worked with the likes of Olin and Danny, but he's also had the opportunity to work with the "grand dame of the hunters" Betty Oare of Warrenton, Virginia, showing several of her hunters to titles around the country. Betty's devotion to the sport is something that other riders should emulate, Jason says.
"If you ask Betty to ride five horses in the ring in the morning, she'll ride all five of them. She will get up and ride at 4:30 in the morning if you tell her to," Jason said. "She will put in the work and put in the effort. If you could get more riders to have that try and that determination, the entire average score of horse shows would go up. It would be much more competitive."
For Betty, the best part of working with Jason is his feel and understanding of the horses. "Jason is very good at analyzing what's going on in a horse's head. He has a very good feeling about horses and how to communicate with them," Betty said. "He's a great rider."
Jason has also collaborated with the legendary Wheeler family, whose Cismont Manor Farm in Keswick, Virginia, is known throughout the industry as the pinnacle of horsemanship.
Competitive Edge
Early this spring, Jason rode Quantos, a 7-year-old gelding owned by Lee Cesery of St. Augustine, Florida, to wins at the Atlanta Spring Classic I and II in the Welcome Jumpers and the Week II $15,000 Grand Prix, presented by EMO, at the Georgia International Horse Park, as well as the $5000 Welcome Stake 1.40 at the Lexington Spring Festival Premiere at the Virginia Horse Center in Lexington, Virginia. Jason thinks Quantos has a big future in the sport.
"Quantos is a good mix. He's a long-strided horse, so we can leave the stride out, but he's also got a turn on him," Jason said. "It certainly makes you excited to get up in the morning when you have a horse with a future like he's going to have."
The relaxed bay gelding has made big strides this year, and Jason has enjoyed bringing him along and helping him realize his potential.
"He's really stepped up this year, winning a few welcome jumper classes and a few mini prixs," Jason said. "Quantos is the perfect horse for a junior or amateur owner who wants to bring along their own horse for those divisions as well as compete in the grand prix ring. He's so easy at home in his day-to-day training."
With Quantos and many of his other horses, Jason mixes outdoor training into their training schedules, riding out on his property and even schooling them through the river.
"Riding out is great for the horse's brain," Jason said. "Going outside and exposing them to new things keeps them fresh for their training in the ring."
Family Man
When he's not in the barn, Jason sticks close to home, spending time with his wife, Alisa, and their two children. While neither of the kids seems to be bitten by the horse bug, he's happy to watch from the bleachers as his son plays all-star baseball.
"My son rode a little bit when he was younger, but he'd rather just go ride his dirt bike," Jason said. "They have to pick their own path."
With his focus on his family, Jason is preparing for the future with several promising horses who will make their first-year green debuts next year, eventually aiming at competing them in hunter derbies, and is letting the spotlight shine on his clients.
"Joan Alberti and Lee have both continually impressed me with their commitment to their riding and taking the right steps to be successful," Jason said. "They do what's right for their horses, even if that means staying home from a horse show to rest them. Lee and Joan also do their homework, which is many people's downfall. They put in the time at home to be competitive in the show ring."
With the backing of his family and clients, Jason looks forward to the future and enjoying all life has to offer, including continuing to compete, train horses and analyzing what goes on in a horse's head.
Photos by Shawna Simmons, www.sasequinephotography.com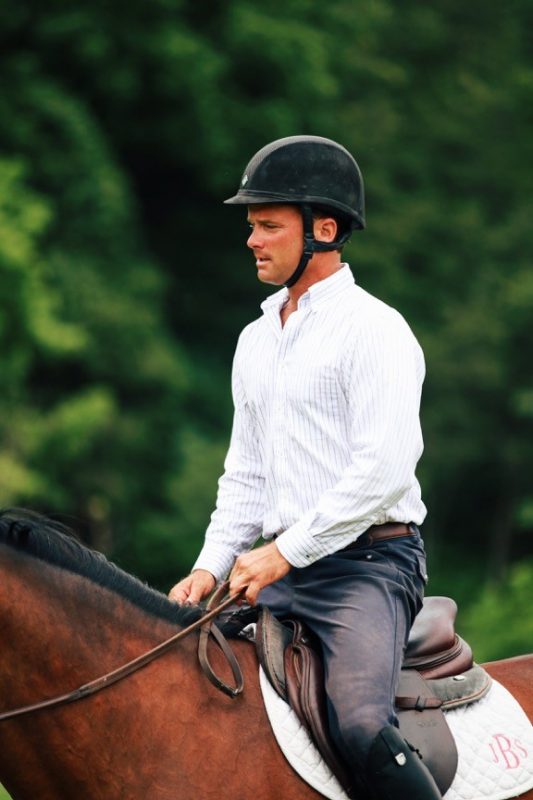 Double D Trailers Info