By Shya Beth 
John Plishka has a love for animals and history that has led him on a path to becoming a small animal veterinarian as well as an artist, and he's had several once-in-a-lifetime adventures along the way. 
Always having an interest in both art and animals from a young age, John grew up with his own self-proclaimed "zoo"—fish, reptiles, birds, dogs, cats and other small mammals. "We never did have horses, though our uncle had a farm and whenever we visited I would always make a point to see the horses and cattle," John recalled. "It's pretty obvious where I found my love for animals!"
John's sketching and doodling grew into taking specialized art classes during high school, and he even had a chance for a scholarship to further his art education. However, he decided to go the science route and become a veterinarian, attended the University of Illinois and graduated in 1993.
"Being a vet gives you certain opportunities for animal experiences others may not have. For instance, I once neutered a puma, and while still in vet school, I had a chance to stand right alongside a galloping racehorse on a treadmill while we performed an endoscopy on him. Standing next to him was awe-inspiring," John said. 
Taking An Artistic Direction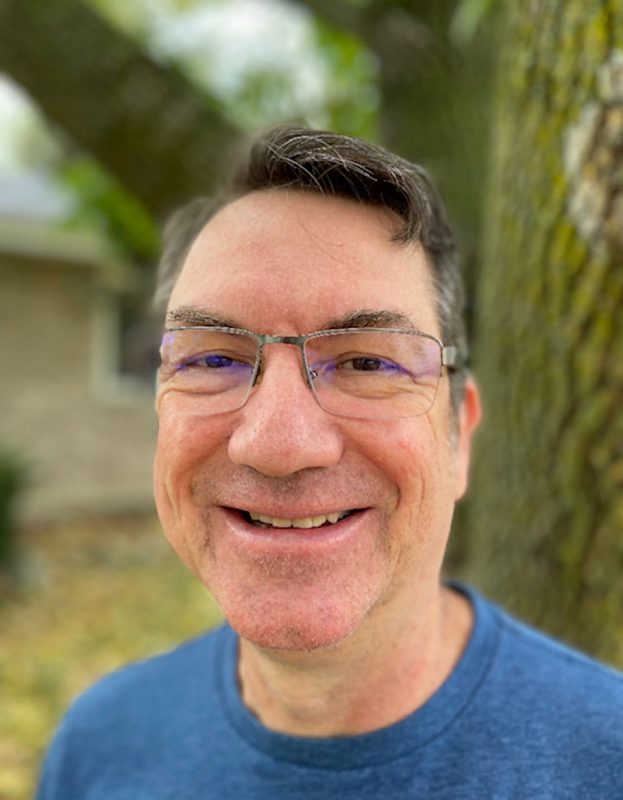 About 10 years ago, John rediscovered his artistic passion. In 2018, he retired from clinical practice, although he still maintains his veterinary license. Now, John is primarily focused on his art career, but also teaches anatomy and physiology to nursing students as well as animal biology to veterinary technician students at Gateway Technical College in Elkhorn, Wisconsin.
"Being a vet has really been vital to my artistic process. Since I rekindled my artistic fire, I've been working hard to build my artistic career. At that time, I was at a point where the kids were growing up, my career was stable and successful and I felt this internal drive to get going," John explained. "When I made the conscious decision to dive into my art again, I took a pastel class with Frances Vail, who helped and encouraged me a lot. It was then I felt I could be successful at my art. I'm generally a very driven person, so I basically dove in with both feet, worked hard and I started to have some success."
John has painted in acrylic and oils, but he has loved pastels since grade school. The immediacy of the media, the ability to blend colors, lines and edges, and the way he can create depth, detail and textures with it makes it his go-to medium. Desiring his style to be based in realism, John works hard to find the right composition, lighting and angle that will set each work of art apart from the next.
"After lightly sketching my image onto the surface, I work from upper left to lower right to prevent smudging my surface," John said. "I use a light pastel underpainting and do most of my detail work with pastel pencils. I don't concentrate too much on the overall image initially; instead, I paint shapes present within the image. This allows me to tackle more complex pieces more easily. It's then that I start to work on the overall image and feel of the piece."

The Equine Experience 
After starting his art career, John joined a veterinary colleague at the Arlington International Racecourse for his morning rounds. "I tagged along with him and was able to watch the morning workouts at the track on a brisk fall day," he shared. "Seeing the horses running hard, their breath coming out of the nostrils at sunrise—it was pretty cool."
Around 2010, John had one of his most memorable equine experiences to date—riding horseback on the actual roads and battlefields in Gettysburg that were used during the Civil War. "During the ride, the guide took us down a small trail that had been there during the battle. It was a road used by officers including Lee and Longstreet, and the ride took us over sites that are not open to pedestrian traffic. It was really neat to travel in the same footsteps as others during that pivotal time in American history."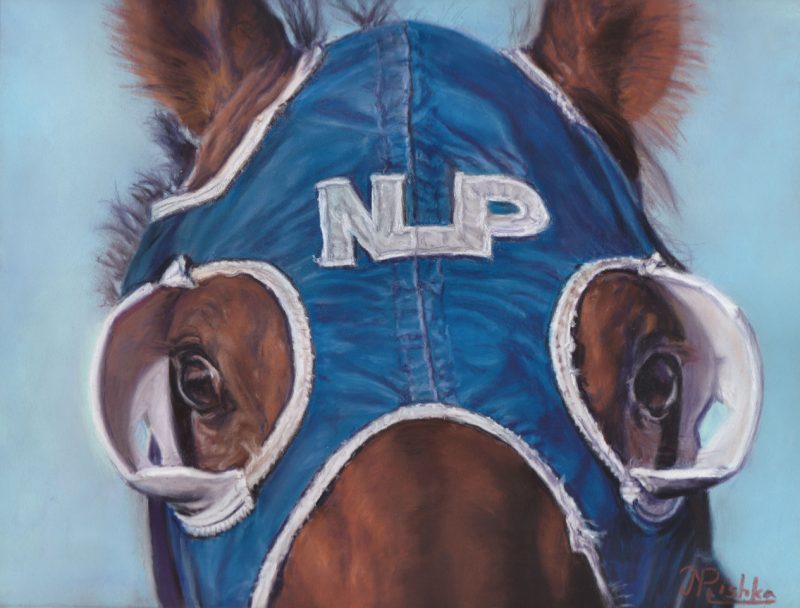 American history is something that fascinates John, besides his passion for art and animals. "My favorite time period runs from the American Civil War to around 1900. This encompasses the Old West as well, something I've loved since watching all those Western and cowboy movies. It's probably where I fell in love with equine art, as I loved—and still love—the works by Frederick Remington and Charles Russell. It's such an amazing period of history."
Now, John spends a lot of time at his art studio in his home in Lindenhurst, Illinois, where he lives with his wife, son, daughter, dogs, cats, veiled chameleon, corn snake and a variety of fish. John still has many goals and plans for his art career—from painting jumping competitions and draft horses to Western-themed works of art and including mounted archery in his work. John also wants to try his hand at sculpture. "I also hope to teach workshops one day," he said. "I love teaching, and I want to be able to bring my love of art and the pastel media to others."
For more information, visit www.tyjart.com
Art Of The Horse is the world's first equine art platform and is the premier source for all things equine art.
Visit artofthehorsegallery.net
Double D Trailers Info