By Britney Grover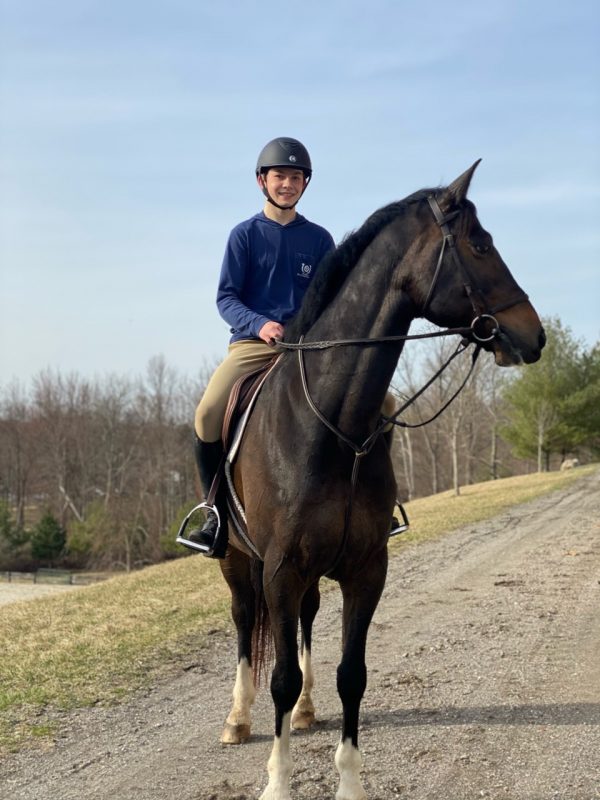 Ian Gaudio may only be 15 years old, but he has a strong sense of community that belies his youth. In junior high, Ian participated with Dylan's Wings of Change as a Wingman to lend emotional and social support to children. Dylan's Wings of Change is a foundation created to honor Dylan Hockley, who was killed in the 2012 Sandy Hook shooting in Newtown, Connecticut — a town near where Ian lives in Redding. Now that Ian is in high school, he continues to support kids and shares his equestrian passion by helping with pony parties and pony camps. For the last two years, Ian has worked at a small farm near his home feeding and mucking every weekend morning, which helps pay for riding gear and treats for his horse, Galaxy.
How did you get involved with horses?
My mom had a couple of horses growing up and I think I have always admired that and kind of wanted that too. For my 7th birthday, I asked for a horse-themed party, but my mom decided to just get me riding lessons instead. I started riding at a small backyard barn and ever since then I have followed my strong passion for horses, and not just riding but also helping around the barn with feeding and cleaning up. From the beginning, I have always loved just being around horses.
What is your horse like and what do you do with him?
My horse, Galaxy, is very friendly around the barn. He has a big personality and loves being around other horses and people. He loves to work and go on trail rides. I do equitation and jumpers with him. We are currently showing in the 3' equitation and 0.90m jumpers. 
Why do you work so hard to stay involved with horses?
Because they're such incredible creatures that work so hard and do so much. I hope to always be involved with horses. It's very special and something I believe I'm very lucky to be able to do, and I don't want to stop doing what I love.
What is the Wingman Youth Leadership program?
The Wingman program was created for kids, like me, to help and include children in need, to be their wingman — to be by their side, helping them with their confidence and any problems they face in life. Before the COVID-19 pandemic, we usually went into classrooms and did activities with the kids for a few periods. These activities and games were to help the kids with things like teamwork and other skills. A few other selected students and I got to go to Sacred Heart University in Fairfield, Connecticut, where we spent a day doing fun games and exercises that improved our skills and where we had to be creative. We learned really cool things about leadership and teamwork, and we were pushed outside of our comfort zones to work with other kids we didn't know or to try something new.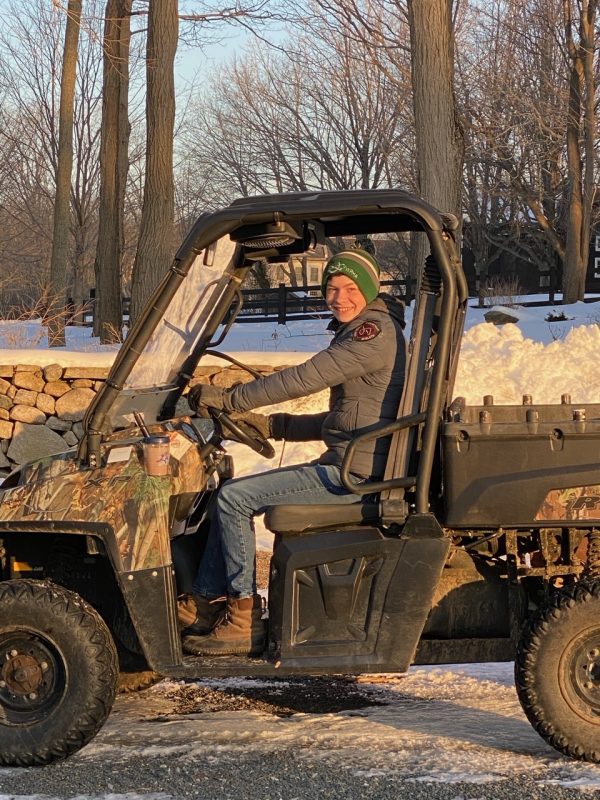 Why is it important to you to help in that way?
I think that people, especially children, always need help with some part of their life, whether it's confidence, learning something new or getting through something that's hard for them. Helping them is something that I enjoy and am good at. I wanted to be that wingman for someone, which I think connects to why I'm involved with horses: I really love helping and being around horses as well as people, and helping both people and horses is something that I have a strong passion for.
What have you learned about helping and community through what you've been doing at school and with horses?
Through the Wingman program, I've learned that there are people that need something as little as a helping hand or for you to just be there. Helping someone isn't something that you do to make yourself feel good or because you're forced to, but rather because someone needs you: Your help is important to them and can make their day. Connecting with people can help them with problems they're facing and create a community, which is essential. Horses can be real wingmen in life, too. They're such magnificent creatures, and they're one of the best ways to help with confidence or to make someone happy. Horse therapy is an occupation I think I'd really enjoy and want to try someday, because it connects my love for teaching and helping people to my passion for horses. I've also learned that it takes a community in order to succeed when being involved with this sport: There are so many people and things that are needed, from feeding and mucking to riding and training, etc., in order to be able to do what we do.
What would you like to tell others who want to do good in their communities?
There's always something that you can join, sign up for or volunteer at if you want to do good. All you have to do is reach out and be willing to help, have strength and patience, and enjoy what you do.
Double D Trailers Info