If you've ever purchased a horse, chances are you have ordered a pre-purchase exam to be performed by a veterinarian. Pre-purchase exams are the best tool you have as a potential owner to make sure that the horse you are buying is presented accurately and has no significant pre-existing medical issues. The exam is complex – do you know everything that's involved?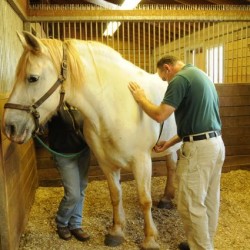 Read more at the source: A Look at Pre-Purchase Exams
Article excerpt posted on Sidelinesnews.com from The Classic Insider.
Double D Trailers Info