Jan Ebling Photo By Ice Horse Dressage champion Jan Ebeling Joins Team Ice Horse Family Sonoma, CA (October 22, 2014) – Dressage icon Jan Ebeling has joined forces with Ice Horse, becoming the newest member of the Ice Horse family. Jan joins the list of 20+ other Olympians and professional equestrians in the Team Ice Horse stable that are currently using the patented cold therapy products to give their horses the winning edge.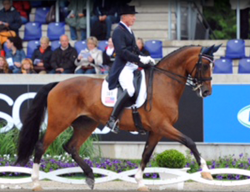 Read more at the source: DRESSAGE ICON JAN EBELING A PERFECT MATCH FOR ICE HORSE®
Article excerpt posted on Sidelinesnews.com from Show World.
Double D Trailers Info