If you've ever had a lameness exam performed on your horse, or if you've had a possible purchase horse evaluated with a pre-purchase exam, then chances are you've seen your vet perform a flexion test. Do you know just how flexion tests work, and why they're used? So What Is a Flexion Test?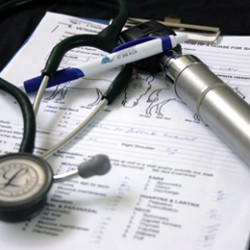 Read more at the source: Flexion Tests
Article excerpt posted on Sidelinesnews.com from The Classic Insider.
Double D Trailers Info