Good ventilation in your barn is so important for your horses' health. With poor ventilation, mold, dust, and even manure bits can accumulate in the air that your horses breathe in. Good ventilation can help to minimize respiratory issues, keeping your horses healthier and able to improve at their full athletic capacity.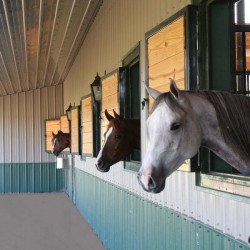 Read more at the source: How to Maximize Ventilation When Planning Your Barn
Article excerpt posted on Sidelinesnews.com from The Classic Insider.
Double D Trailers Info