Jennifer Alfano riding Jersey Boy won the Hunter Derby at Devon this afternoon with a score of 395, topping Kelley Farmer on Red Sky with 389.  Kelley Farmer took three of the five top places, taking third with Taken and fifth with Clearly.  Peter Pletcher rounded out the top five with a fourth place aboard NF Shakespeare's Rhythm.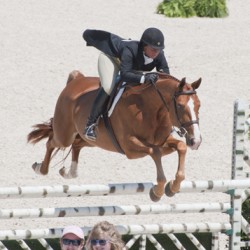 Read more at the source: Jennifer Alfano Wins the $25,000 USHJA International Hunter Derby
Article excerpt posted on Sidelinesnews.com from Chasin'.
Double D Trailers Info