If you work around horses long enough, an emergency will arise. Being able to remain calm and think clearly during an emergency involving a horse is an important skill to have.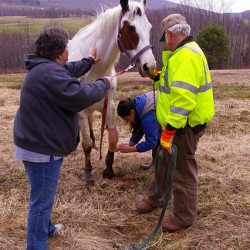 Read more at the source: Keeping Your Cool in Emergencies
Article excerpt posted on Sidelinesnews.com from The Classic Insider.
Double D Trailers Info