The Show in the Woods There are sometimes places so magical that even though you go there every day, it's spell never fails to seduce you.  The Hitchcock Woods, in the center of Aiken, South Carolina, is one of those.  Somehow, as soon as you enter The Woods, the canopy surrounds and embraces you and time holds still.  The air is clean and soft, scented with Longleaf and Loblolly Pine needles underfoot; footfall is muffled by the sand.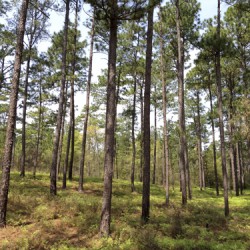 Read more at the source: Magical
Article excerpt posted on Sidelinesnews.com from Chasin'.
Double D Trailers Info