First off I would like to extend a huge congrats to our team member Aisling Carroll and her mare Fluff on their first place finish in the JR/YR Prelim Division and the Paradise Farm HT! Now I would like to introduce you to Kailey Downing! 1.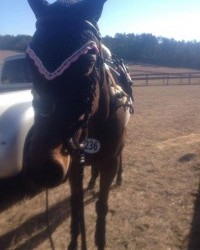 Read more at the source: Meet Our Members: Kailey Downing
Article excerpt posted on Sidelinesnews.com from Pacer Pride.
Double D Trailers Info