Cincinnati, OH – For the first time ever, USEF crowned two horses with its highest honor, one from an International Discipline and one from a National Discipline. Neville Bardos and Sjoerd were named 2011 Horses of the Year at tonight's USEF annual Horse of the Year celebration. Honored for their accomplishments in 2011 their roads through the last 12 months, while both exceptional, have been very different. Videos of all of the Horses of Honor are available here: http://www.usefnetwork.com/featured/USEFAnnualMeeting2012 Neville Bardos – Eventing He shouldn't have lived.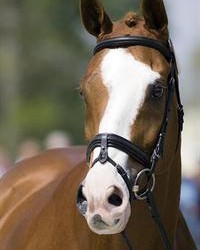 Read more at the source: Neville Bardos and Sjoerd Named 2011 Horses of the Year by the United States Equestrian Federation
Article excerpt posted on Sidelinesnews.com from What's Happenin'.
Double D Trailers Info