Many riding camps offer campers the option of bringing home a camp horse at the end of the summer. Camps save on the upkeep costs of their horses, and some lucky campers get to enjoy having "a horse of their own" for the year until it's time for the horse to return to the camp in the early summer.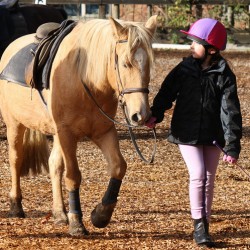 Read more at the source: Should You Let Your Child Bring Home a Summer Camp Horse?
Article excerpt posted on Sidelinesnews.com from The Classic Insider.
Double D Trailers Info