5 year old, 15.3hh Thoroughbred mare "Stich's PublicPick" is available for adoption from New Vocations' Lexington, Kentucky Facility. Adoption Fee $500. Stitch is a flashy, curious, and affectionate mare who tries very hard to please under saddle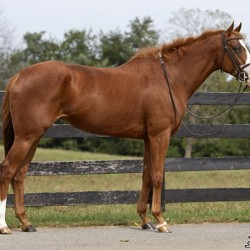 Read more at the source: Stich's PublicPick – Available For Adoption!
Article excerpt posted on Sidelinesnews.com from Beyond the Track.
Double D Trailers Info