Few draft horses are as iconic as the Clydesdale. Whether pulling a classic rig or the famous Budweiser wagon, the Clydesdale is a breed that is recognizable in most American homes. Want to learn more about this beautiful breed?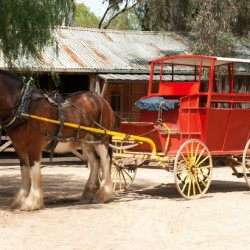 Read more at the source: The Clydesdale
Article excerpt posted on Sidelinesnews.com from The Classic Insider.
Double D Trailers Info