I remember how much I wanted a horse when I was a kid.  It was an overwhelming desire to possess such a magical beast, one that could take me many places and not necessarily those located on a map.  This wanting, needing starts so early many of us can't remember a time when a horse wasn't somewhere in our imaginary universe.  I think I wanted a horse even before I had met one in person.  So I am watching with a wistful happiness as a young friend of 15 gets her first horse and a love affair begins.  She has had Dakota for only a few days but already you can see the bond of affection.  It conjures up, in one big swell, a lifetime of gratefulness for the profound influence that horses have had on me.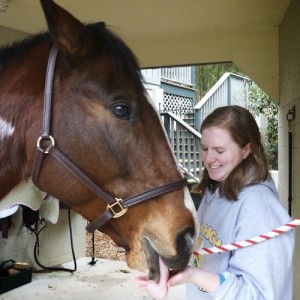 Read more at the source: First Love
Article excerpt posted on Sidelinesnews.com from Chasin'.
Double D Trailers Info