There are many ways to create atmosphere in your barn, such as the use of high ceilings, wide aisles, and plenty of natural light with barn windows and skylights. But one factor will have a significant influence on the atmosphere of your barn: stall partitions . Before you just settle on any stall partition, consider these ways that the partition will affect your barn.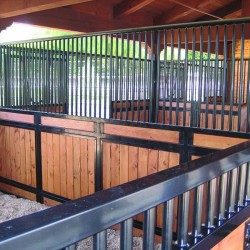 Read more at the source: Use Horse Stall Partitions to Create Atmosphere In Your Barn
Article excerpt posted on Sidelinesnews.com from The Classic Insider.
Double D Trailers Info