Calgary, AB – June 27, 2013 – The Spruce Meadows Summer Tournaments are in their third week and the competition is as tough as ever. Two FEI-level events were held today at the 'Canada One' Tournament, which runs through Sunday, June 30. Olympic gold medalist McLain Ward and Wannahave sped to their second win in the summer series in the $33,000 AKITA Drilling Cup 1.45m.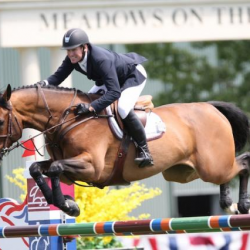 Read more at the source: Ward Victorious Twice In One Day at Spruce Meadows 'Canada One' Tournament
Article excerpt posted on Sidelinesnews.com from Show World.
Double D Trailers Info