Okay, we really do ♥ Warrenton Horse Show, and we have a fun post for you, albeit later than we wanted to deliver it – partly because of the Burghley Horse Trials in England where two American event riders, short-listed for Olympics, topped the standings after dressage by taking FIRST & SECOND!!!! We are absolutely thrilled for Sinead Halpin & Manoir de Carneville, the 2011 USEF National 4-Star Champions were left off the US Olympic team for London – FIRST AFTER DRESSAGE AND DOUBLE CLEAR ON THE XC to improve their hold on first with a score of 36.3, their personal best dressage score to date. Lots of information at Eventing Nation , and a great post by John of EN saying lovely things about Sinead and Allison. We ♥ Eventing Nation for running the live feed by Horse & Hound !!! Of course, following the XC action at Burghley meant huge delays to writing this post because we kept jumping to EN to read H&H's live feed coverage, but now it's a done deal.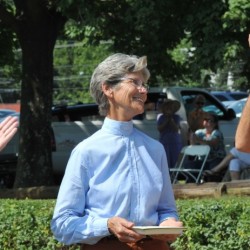 Read more at the source: Warrent♥n Horse Show – Friday Neighs, um, News
Article excerpt posted on Sidelinesnews.com from LaurenGallops.
Double D Trailers Info