By Jan Westmark Bauer
Ailish Cunniffe, who splits her time between South Salem, New York, and Wellington, Florida, is the perfect example of someone living the equestrian lifestyle. As the daughter of Bonnie and Frank Cunniffe, two lifelong and well-known equestrians, Ailish developed her passion for horses at a young age at her parents' Whipstick Farm.
Now a rider and trainer at Whipstick, Ailish feels fortunate to have owners that she rides for as well. "There are so many things I love about what I do, but I think that being able to wake up every day and spend my time with both horses and people that I have boundless respect for is so special," Ailish said. "Each day I'm able to learn something new that either another professional has taught me or that a horse has shown me. I don't think that's something that occurs in every profession. An added bonus is to be able to work alongside my parents, who have definitely taught me the most about this business."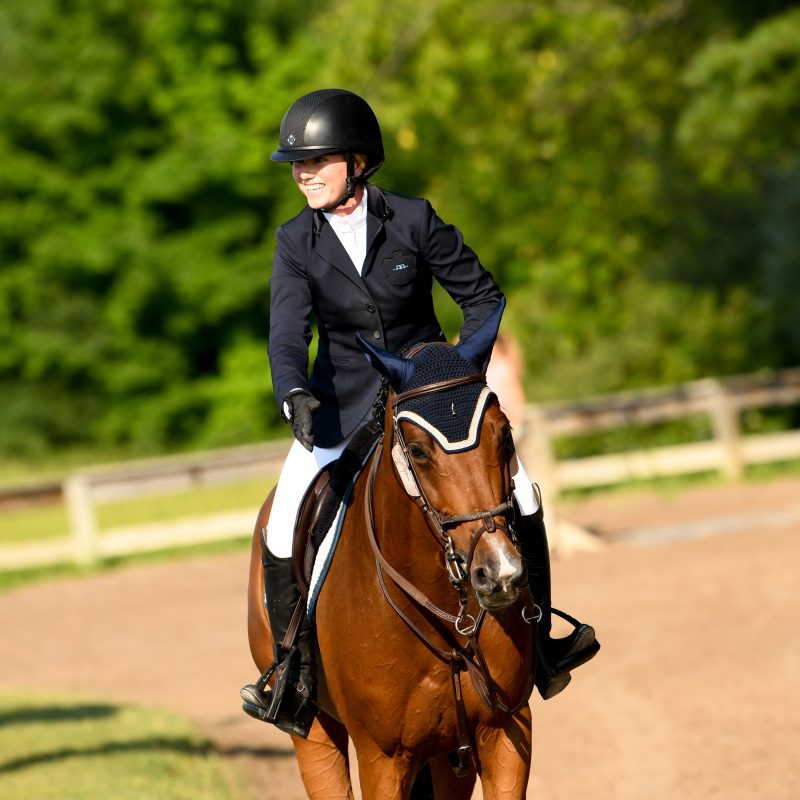 Ailish said becoming a professional has been her biggest goal, and she feels blessed as not many people have their wishes granted by the time they turn 25.
What was your Junior career like?
I trained with my parents while also receiving help in the equitation ring from North Run's distinguished training team, John Brennan and Missy Clark, and from leading Irish rider Paul O'Shea in the jumper ring. I had success in my Junior years in the hunter, jumper and equitation rings. I earned titles in the hunter ring at indoors, including the Grand Championship honors at the Washington International Horse Show, top placings in the equitation ring at Pony Finals, Maclay Finals, USET Finals and Devon, and went on to win two gold medals at the FEI North American Youth Jumping Championships.
What's your biggest achievement in the horse world?
I was the winner of the U25 series at the Winter Equestrian Festival in 2019. It was particularly memorable since it was a long-term goal that I had set for myself, and was really an example of riding under pressure. More recently, last summer I had my first top-three finish in a CSI3* Grand Prix in Traverse City, Michigan.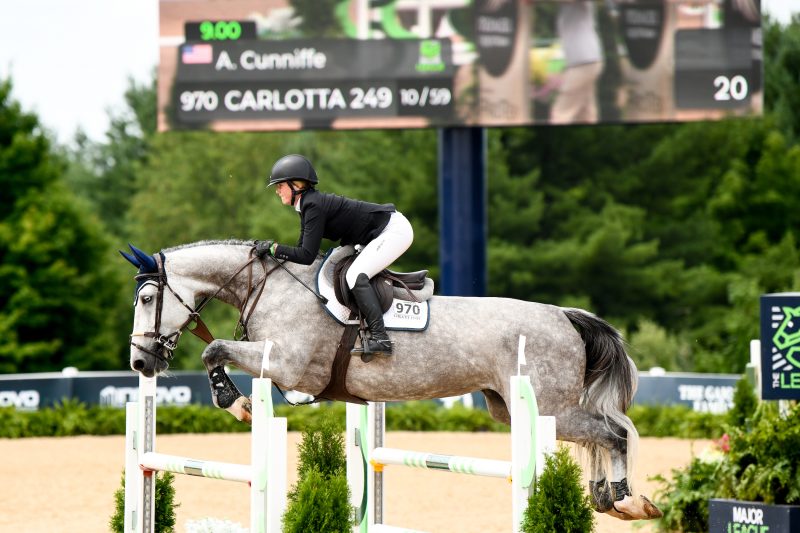 Ailish has transitioned from a successful Junior career into a competitive Grand Prix rider.
What has it been like turning professional?
I made the decision to turn professional at the end of 2020. Last summer, in addition to our top-three finish in the Traverse City, I rode my current top mount, 12-year-old Vivaldi du Theil, owned by Graylish LLC, to a fifth place finish in the CSI3* Grand Prix of North Salem, New York.
In the fall of 2021, I wanted to continue to gain experience at the highest levels of competition and against the best in the world, and I competed with Vivaldi in the Longines FEI Jumping World Cup classes at the National Horse Show in Lexington, Kentucky, and at the Washington International Horse Show in Tryon, North Carolina.
What was your experience like competing in Texas?
Texas was a dream. I had two of the biggest results of my professional career so far by earning two top-three finishes in Fort Worth, Texas, in the Welcome Stake CSI4*-W and, most notably, in the $215,000 Longines FEI Jumping World Cup CSI4*-W. I knew Vivaldi and I were capable of it, but didn't enter the competition with that as my goal. After the qualifier, any other result was icing on the cake. Walking away from Texas with two results like that was unimaginable!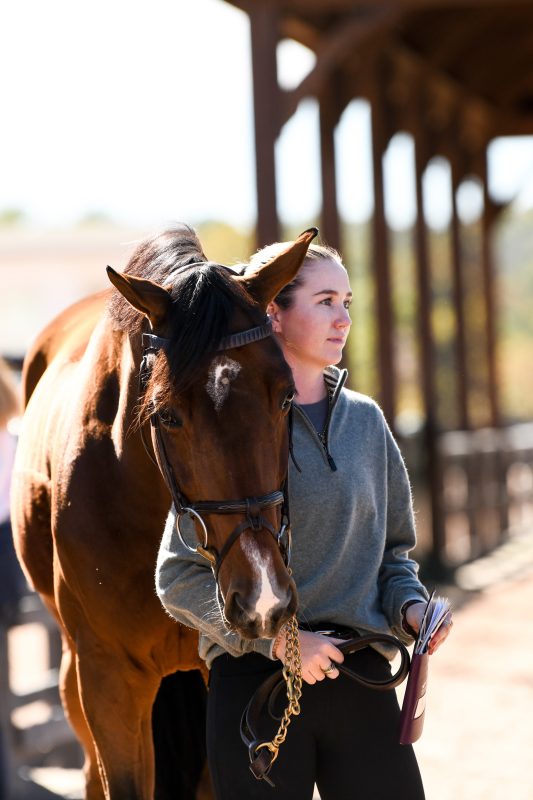 Ailish Cunniffe in Wellington, Florida
What's your day in the barn like?
A busy non-show day consists of exercising several horses, teaching lessons to students, organizing supplies and schedules for the horses, setting courses and more. For as long as I can remember, becoming a professional in this world has been my biggest goal, and not many people have their wishes granted by the time they turn 25.
What are your goals?
Ultimately, I would like to continue to grow as a rider and gain experience at the highest levels of competition. Each year I plan on setting new goals for myself and will hopefully be able to meet them with the help of my amazing team. 
What is something every equestrian should know?
A good set of rain gear is the best investment one can make in the horse world.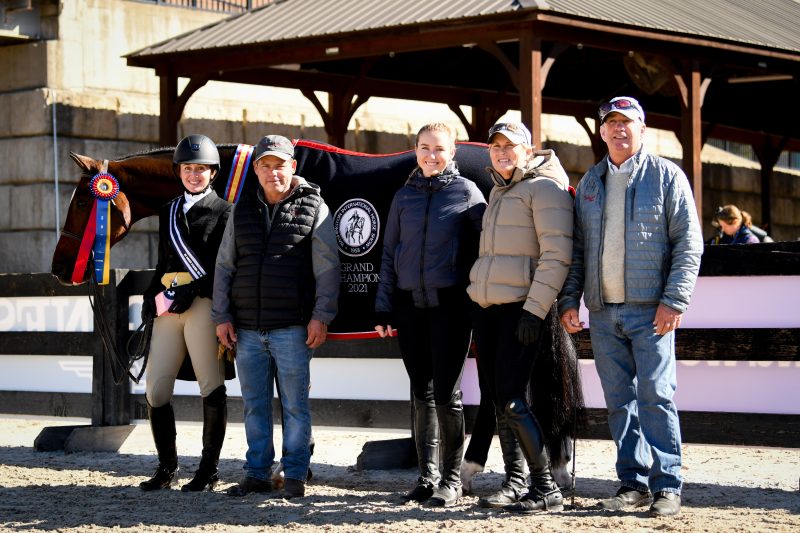 It takes a team to be successful and Ailish is proud to be part of her family's Whipstick Farm.
Photos by Four Oaks Creative
Double D Trailers Info