By Shya Beth
If you were to ask how Harper Henry would describe her artistic style, she would say something along the lines of how each painting is an exploration—a way to push artistic boundaries and discover new depths within the world of oil painting. Mainly featuring horses as well as western themes, Harper's work is a unique fusion of two contradictory art styles: abstract and realism.
Descending from a family of equine enthusiasts and artists—both of Harper's grandmothers were artists, as well as her aunt who owned a large Appaloosa breeding and training operation in Idaho—Harper's love of art and horses developed from an early age. "I've been interested in art my entire life, since my earliest memories," Harper said. "I never wanted to do anything else."
Born in 1966 in Idaho Falls, Idaho, Harper and her family relocated to California when she was 2, then six years later moved across the country to Connecticut due to her father's career. Spending the rest of her childhood and teen years near the cold shores of New England, Harper's access to horses was limited to the summers spent on her aunt and uncle's ranch, riding their horses and exploring the backcountry. "My aunt bred and showed Appaloosa halter horses for many years, producing several champions," Harper said. "She and her husband had two stallions and 25 mares. Foaling out those mares, breeding, training and showing all summer long, their ranch was always a very busy place.
"My aunt also participated for many years in the Chief Joseph Ride, which honors the flight of the Nez Perce from their homeland in Wallowa, Oregon, in 1877," Harper continued. "The Nez Perce's travel toward Canada covered 1,300 miles with many heartbreaks along the way." For modern-day riders, one-hundred-mile stretches of the War Trail are ridden annually, with a real point of pride being those riders completing all 1,300 miles, taking 13 years.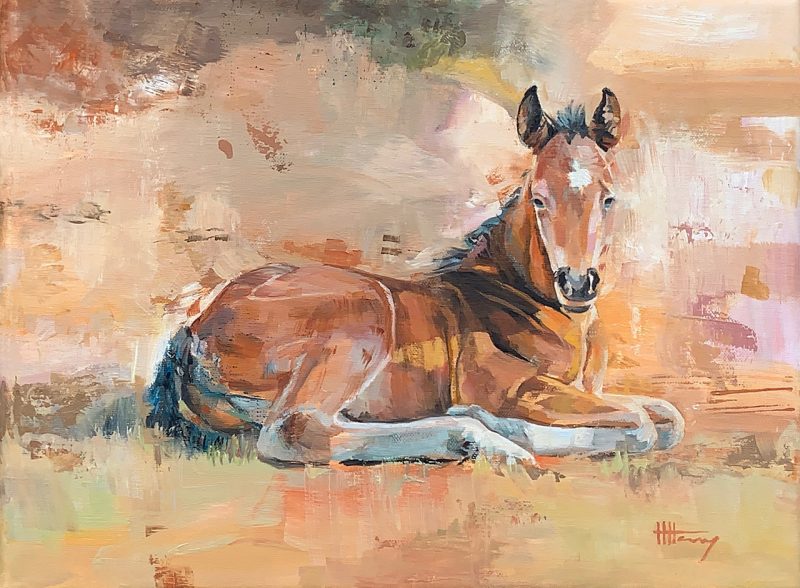 Transitioning Experiences
After receiving a BFA in illustration from Paier College of Art in 1988, Harper started working in the field of commercial art. Eventually this career spanned more than 30 years, including six years working as a senior graphic designer for Reebok in Boston and 15 years as an art director at a well-known nutritional supplement company.
When asked what Harper is most proud about during her career, her answer is her versatility. "Coming out of college, I was trained in hands-on illustration art and then inadvertently jumped head first into the world of graphic design to make a living," she said. "Then I taught myself computer design, transitioned that experience into apparel graphics and later morphed my talents again toward commercial advertising, marketing and package design. Lastly, at age 50, I resigned from all of that to take a chance on my ultimate dream of painting full time."
During Harper's commercial art career, she used any spare time she could find to paint during nights and weekends. "I stayed mainly with realism, as that was the training I received in college. About 10 years ago, I became a little bored with realism; I wanted to add more movement and intrigue to my work, so I began experimenting with abstraction."
Now, Harper's signature style has become immediately recognizable. "I was very interested in the contrast of both styles existing in the same painting," she said. "Today, I continue to explore pushing the boundary lines of abstract versus realism. I love the idea that each time a collector looks at one of my paintings, they might see something different that they didn't see before. It keeps the work fresh and exciting."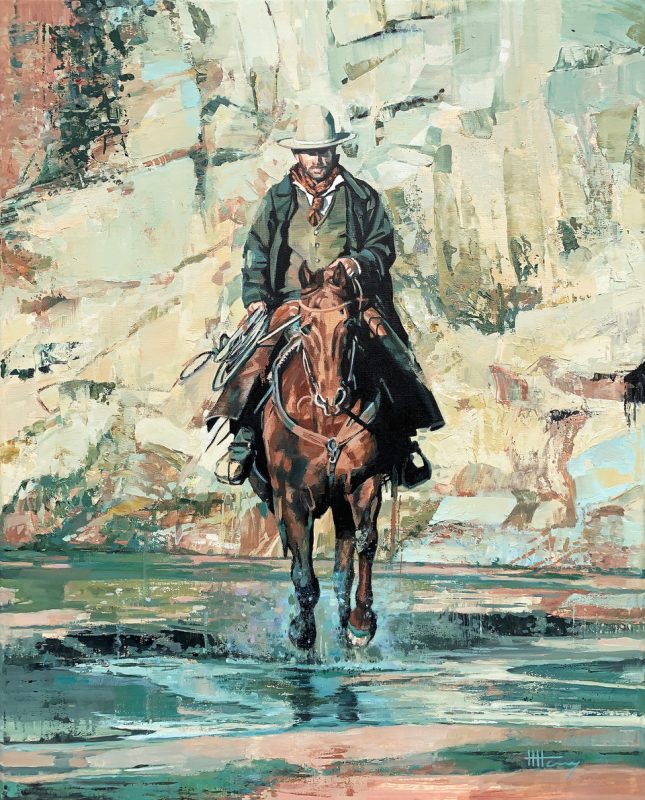 A Change of Scenery
Five years ago, Harper and her husband, also an artist, moved to Arizona. A lifelong dream of Harper's was to once again live in the great American West, and now that has come full circle. 
"Being born in the West and being taken away from it at any early age, with no say in the matter, caused me to form a lifelong mission to return to it," Harper said. "It literally did take me a lifetime to orchestrate it, but when we moved to Arizona, my dream finally came true. Moving to the desert has surrounded my spirit with endless natural beauty and fueled my inspiration beyond anything I could have imagined. I often use the Salt River wild horses in my paintings, as they have become a beloved muse for me."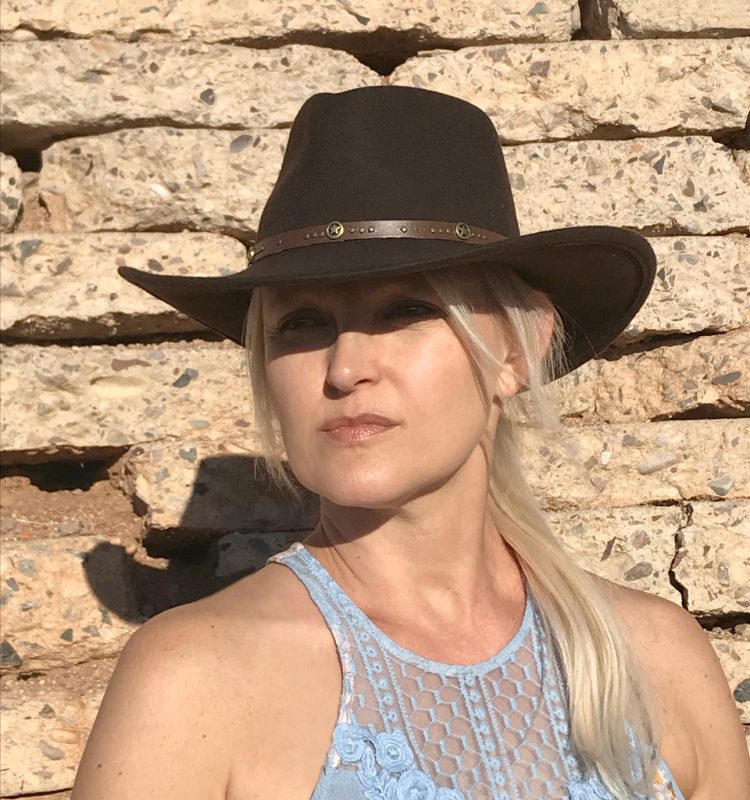 When not working with clients on custom commissions or working on her own originals, Harper and her husband love to travel. "I thrive on exploration and adventure," she said. "My husband and I are both avid hikers and we enjoy road trips, photography and rockhounding. We are looking forward to someday soon traveling abroad to Italy, Denmark and Hungary."
Currently, Harper doesn't own a horse of her own, but luckily has friends with whom she frequently trail rides, exploring the beautiful Sonoran Desert. As it stands, she's on the trail she hopes will continue into the future. "I see myself happily living in the West," she said, "and being the proud owner of my own gallery."
For more information, visit www.harperhenry.com
Art Of The Horse is the world's first equine art platform and is the premier source for all things equine art. Visit artofthehorsegallery.net
Double D Trailers Info