By Liz Halliday-Sharp It's a new year and the 2023 eventing season is just around the corner. Now is the time to start thinking about what competitions goals you have for you and your horse(s), and what path you should take to achieve them.
The USA is unique in that the season begins very early in January on both sides of the country. This, of course, requires traveling to where the winter weather makes these competitions possible, but the opportunity is there for those who wish to take it. While it can be an advantage to compete early in the season for some, I believe there is a real balance that needs to be found and it's not just about getting out to the first event available.
After living in England for many years, I initially found it hard to figure out a system that worked in the USA. In the UK, we generally started eventing in mid-March, sometimes later if the weather was particularly unkind, and then finished at the end of October. The horses would then all have a holiday and would be brought back into work in December with the early part of the new year being dedicated to show jumping and dressage competitions. Starting this late could sometimes mean that it was tough to get enough runs in for the horses aiming for big shows in late April or early May, but for the most part it meant that the seasons were no longer than about seven months.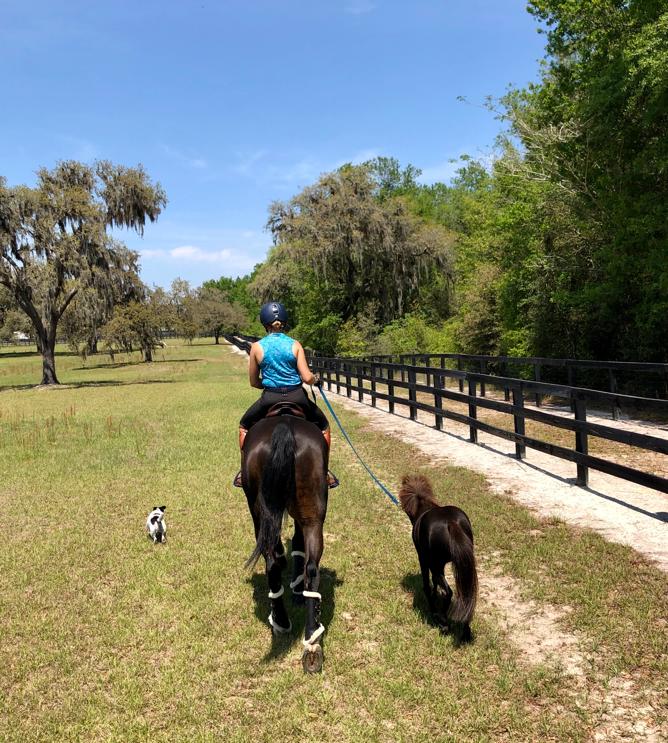 In the United States, it's possible to have a season that runs from January to December, and I think it's very important to make a plan for your horses so they do not event 12 months of the year! I try to put together a schedule for my horses based on the individual. By the time the previous season is ending, I generally already have an idea of what my goals for each horse are for the following year, and this helps me to plan their early competitions more effectively. My team and I are lucky to be based in Ocala, Florida, in the winter, so with my green, younger horses, I will often start competing in late January or early February to give them experience at events where they don't need to travel too far. We now also have many one-day events in Florida, which I think is great education for the young horses. With the ones who start early in the year, I always try to give them a mid-season summer holiday of three to four weeks in the field, or sometimes two separate mini breaks of two weeks. Even giving the horses an easy week or two of hacking can be advantageous in letting their muscles, tendons and ligaments have a break, and can sometimes help to avoid an injury that would otherwise happen. In addition to these periods of rest and recovery mid-season, they still get a good vacation at the end of the year. I really believe that it's important for the younger horses to get these breaks in the competition schedule to think about things, to give their bodies a rest and to just be horses.
With the more experienced horses, I don't start eventing until late February or early March. January and February are spent building up strength and fitness, and going to local show jumping and dressage shows so that they are well practiced before the season begins. This is a great time of year to think about what your strengths and weaknesses were from the season before and to get some regular lessons in that might be harder to organize once the competitions get started. Be honest with yourself and make a plan for how you can improve, whether it's more help, more practice in the ring or just working on the details that will make you and your horse better. You should also consider your own fitness and how prepared you were for the level you were competing in the previous season. If you are considering a move up to the next level, then you should think about maybe increasing your own fitness work as well as your horse's so that you are both fighting fit for the challenges ahead.
The winter is a time to get you and your horse prepared for a successful season. It's not about the number of events you do, but how well you do them.
Photo: Liz said now is the time to prepare your horses for a successful season.
Photo courtesy of Liz Halliday-Sharp
Double D Trailers Info