Click here to be sure you're viewing the Sidelines Magazine current classifieds issue.
AIRPORT TRANSPORTATION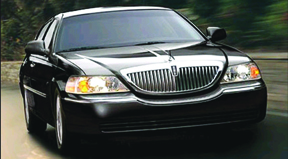 WELLINGTON TOWNCAR & CAB
561-333-0181
Family owned and operated for 19 years.
Safe transportation for you and your family. Local or long distance.
www.wellingtontowncar.com
ON TIME—EVERYTIME!!
BARN AND STALL RENTALS
NOW FOR 2017-2018 SEASON
3 STALLS w/apt RISO ring reg DRESSAGE w/mirror – Saddle Trail
6 STALLS w/apt & ring – Saddle Trail
6 STALLS W/GGT ring – Palm Beach Point
8 STALLS w/ring – Palm Beach Point
12 STALLS W/GUEST HOUSE – Palm Beach Point
4 STALL BARN in Paddock Park Available seasonally or annually
Holly Chaney BEX REALTY • HOUSING also available.
561-719-0828 Holly@BEXRealty.com
BARN AND HOUSE RENTALS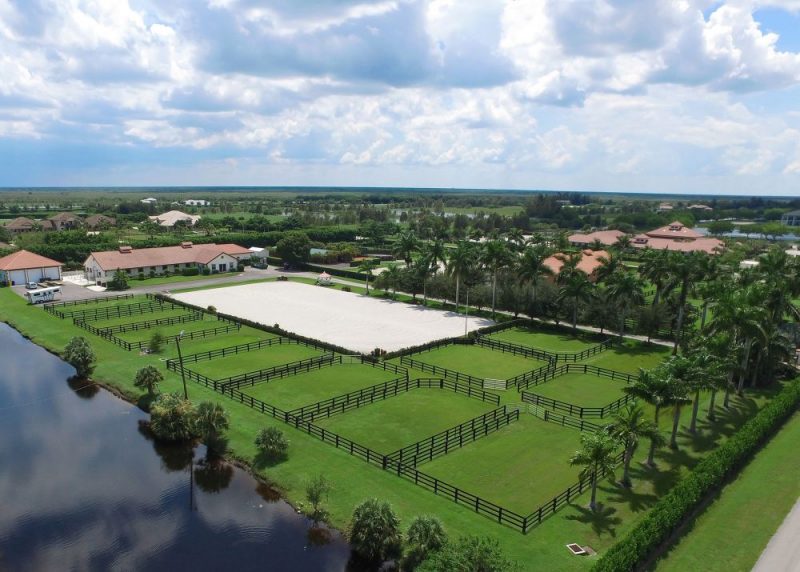 ONLY 3 STALLS REMAINING FOR THE WEF WINTER SHOW SEASON.
River Run Farm South, 5 acre gated property in Palm Beach Point East. Amenities include: Paddocks – Large arena w/GGT – Security System – Kitchen/ Lounge – Matted stalls with fans and window – Fly system – Tack room – Grooming stalls – Storage – Matted wash stalls. Ride to WEF in just 10 minutes and The Ridge in 2 minutes. Contact us today to snatch these up! Available December 1. Photos available at rrfhorseheaven.com/wellington/. Contact Phoebe at (908) 303-6754.
24 STALL BARN WITH LIVING QUARTERS, WELLINGTON: 2 Tack Rooms/Office (12' x 24' each), Grass Field, 250' x 300', 8 paddocks, Sand Ring, 150 ' x 240', , Wash rack, Laundry room, 1100 SQ. FT. HOUSE Short hack to WEF grounds. Call 954-448-1044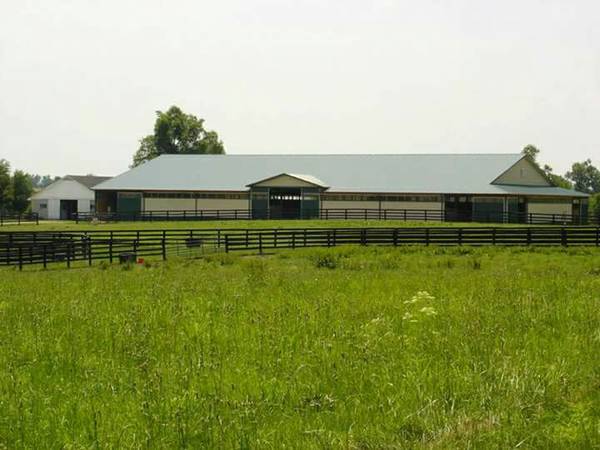 Close to Kentucky Horse Park in Paris, KY
20+ stalls, HUGE indoor arena, full RV hook-up
Kraft Eurocisor, wash racks, office, large grassy paddocks, fields
MUCH MORE!
859.559.5646
DESIGN / DECORATIONS
FINE DESIGN
When having the best is the only option
Beresford and Castella Designers, equestrians, ASID licensed
561-307-4173
EMPLOYMENT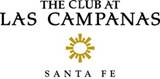 Job title: Equestrian Center Director – The Club At Las Campanas
Department: Equestrian Center
Reports to: General Manager/COO
Status: Full-Exempt
POSITION DESCRIPTION
The Club at Las Campanas Equestrian Director will be responsible for the supervision of horse care and the day to day operations of the beautiful barn, grounds, and facilities. The Club at Las Campanas Equestrian Director will possess superior communication and people skills and will manage a staff of approximately 10, and intern program. The Equestrian Director's knowledge and care for the horses, safety of riders, staff, and members is critical. Knowledge of Western and English experience is required as is the ability to develop programming that will be innovative and enjoyable and will result in increased usage of the facility.
Please e-mail or send your resume and cover letter to Carmen Trujillo, Director of Human Resources at: hr@clublc.com . If you are sending application via e-mail documents should be in Word or PDF format. Please read the full position details in this document.
FOR SALE: REFRIGERATOR
1 YEAR OLD – KENMORE ELITE – BOTTOM FREEZER – Almond color. 29" WIDE, 31 DEEP" 66" HIGH. EXCELLENT CONDITION. Perfect for apartment- Grooms quarters. 561-798-4828 $300.00
HAY, BEDDING & SUPPLY
The Hay Rack
Southern States & Nutrena Feed
Hay, Bedding & Supply
Columbus, NC 828-863-0536
Landrum, SC 864-457-2155
HORSES FOR SALE
DAVID HOPPERINC: Amenia, New York 12501. Outstanding selection of sport horses-from unbroken to competition ready. Hunters, Jumpers, Dressage, Equitation. All prices, ranges. David Hopper. Cell: 914-474-7175. Barn: 845-373-8897.
www.davidhopperinc.com
QUALITY YOUNG SPORT HORSES CAREFULLY RAISED IN THE MIDWEST: Midnight Express, 5-yr-old bay Warmblood gelding by Malachi, the best temperament, bloodlines and movement, going well under saddle, $20,000; Herbststurm, 6-yr-old black Warmblood gelding by Malachi, amazing brain and nice gaits in a small package – great junior or ladies mount, started under saddle, $12,000; Miss M, 6-yr-old red bay Warmblood filly by Malachi, started under saddle, very pretty, lovely gaits and conformation, $12,000; At stud: Zulu MV, black Warmblood stallion by German Elite stallion Herzzauber, shown on the A hunter circuit under name "Basic Black", 16.1 hands, classic jumping style, awesome mover and very quiet to handle, 2015 Stud fee $1,500. High caliber broodmares for breeding lease.
Contact Kim at 260-468-2392, kim@looncreekenterprises.com
LEGAL SERVICES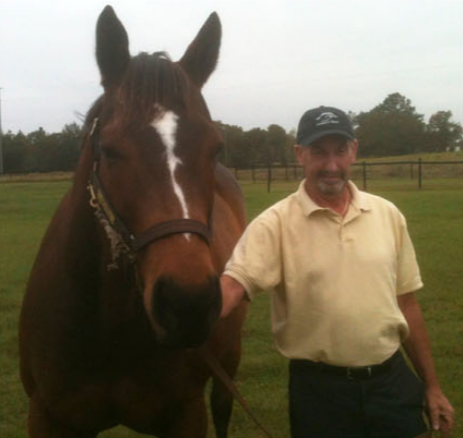 THOMAS NICHOLL ATTORNEY who also practiced Equine Veterinary Medicine for over 20 years.. Knowledge of all aspects of equine industry 407-228-2131 tom@thomasnicholllawfirm.com
PHOTOGRAPHY & MEDIA SERVICES
MACMILLAN PHOTOGRAPHY & MEDIA SERVICES: Experienced photography and public relations team available for farm/stallion/sales horse/equestrian products promotion. Also available for farm/equestrian product photo or video sessions, $550 whole day – $300 half day plus mileage. Also available to do news releases and feature articles. Large selection of equestrian stock photos available for purchase from most disciplines and breeds and many international shows/events. Professional photo editing services. Call or e-mail for rates 260-468-2392, kim@looncreekenterprises.com
PROPERTY MANAGEMENT
HERITAGE BUILDING SERVICES & PROPERTY MANAGEMENT: State licensed and insured. 26 years of EQUESTRIAN experience. rgzeka@gmail.com 561-329-7676
REAL ESTATE
www.horsefarmsandcountryhomes.com
CINDY POLK & DAVID O'FLAHERTY, REALTORS;
703-966-9480 Specializing in horse farms and country homes. "Land * Huntboxes * Hobby Farms * Polo Clubs * Fine Estates * Professional Equestrian Facilities * WASHINGTON FINE PROPERTIES. 204 East Washington St., Middleburg, VA 20117
www.horsefarmsandcountryhomes.com
WELLINGTON – 4 bed / 4 bath pool home in Lakefield West
Holly Chaney BOCA EXECUTIVE REALTY
561-719-0828
HollyChaneyGroup@gmail.com
www.HollyChaneyGroup.com
FSBO – CHARMING HORSE FARM, 1700sf antebellum house, ten stall barn. Near Tryon. Mostly pasture with surrounding preserve. Large arena. $489K (21 acre complete); $356K (10 acres with facilities). 773-633-7186.
LOXAHATCHEE GROVES RESIDENTIAL & LAND
5, 10, 15, 20 acre properties for sale
3/2 Home with Barn, 5 acres in Deer Run
15 Acres 2 Homes, pool, barn
20 Acre Horse Farm – paved roads
PHILLIS M MANIGLIA PA, REALTOR
561-460-8257
Saddle Trails Realty, Inc.
pm.saddletrailsrealty@gmail.com
www.phillismaniglia.com
JUPITER FARMS, FL: 9.6 Acre Equestrian property, partially cleared, $799K. Grace Grenfell, My Florida Realty, 561/309-8907
ROOMS FOR RENT
FURNISHED 3 BEDROOM, 2 BATH HOUSE: Available off season or year round.$2500 per month. Includes everything
207-632-5199
TRANSPORTATION
AGENT/DRIVER FOR WELLINGTON, FL . Based Horse Transportation Operation CDL Required Call: (954) 448-1044
SHIP YOUR HORSE BY AIR WITH CONFIDENCE: ALEX NICHOLAS AGENCY. "OLDEST. FULLY LICENSED & INSURED SHIPPING COMPANY IN THE USA." I.A.T.A. member and in-house custom house brokerage. Call our competitor first, then call us. You will not regret it. Daily international flights…
516-678-9100, info@anaht.com www.anaht.com
FARMINGTON GREEN HORSE TRANSPORTATION – (561) 791-9686; Cell No. (954) 448-1044 D. O. T. Authorized and Fully Insured Air Ride Equipped, Local and Long Distance.
VANS & TRAILERS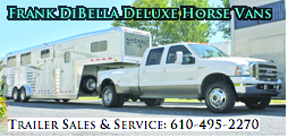 FRANK DIBELLA DELUXE HORSE VANS – We offer a wide selection of new/used horse vans and trailers. Dealership for 4-Star and Hawk horse trailers.(PA). 610-495-2270 www.frankdibella.com
SIDELINES MEMORABLE PAST ISSUES

Excellent condition. For the years 2011 through 2016.
What a wonderful gift for a family member or friend or even yourself to remember winning accomplishments of past seasons.
$5.00 a copy 561-798-4828
Any questions please ask me:
Sis Hotujec
Sidelines Classified Ad Manager
classifieds@sidelinesnews.com
561-798-4828
Missed the deadline?

You can advertise on the website

List your ad on the Barn Book

Free classifieds
Double D Trailers Info