CREATE FINANCIAL FREEDOM. Be your own Boss.  Part-time/Full-time.  Work from home. www.nsinder.com For more info. contact  Joyce jjones@myacc.net or 954-796-1809MA1
A/C AND POOL HEATING SERVICE
A/C AND POOL HEATING SERVICE, MAINTENANCE AND REPLACEMENT. 28 years experience. N.A.T.E. certified Journeyman. Highly skilled, reliable and professional service. BEST RATES.  Locally serving Wellington and surrounding area Call Marc today to schedule a FREE consultation!  561-801-0168.
AIRPORT TRANSPORTATION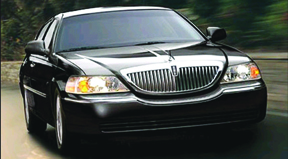 WELLINGTON TOWNCAR & CAB
561-333-0181
Airport Transportation Service
www.wellingtontowncar.com
ON TIME –EVERY TIME!!
APPLIANCE
MAYTAG WASHER; Large tub, Excellent condition. Family used only. Great for grooms quarters or barn.
Installation and Instruction papers included $50.00 Wellington, FL 561-798-4828
ART
SET OF FOUR DERRYDALE POLO PRINTS BY PAUL BROWN (1930): Down the Field, On the Boards, The Save and The Goal. Bob Fraser (843) 884-5717 or rfraserart@att.net for images.
BARN RENTALS 
AMAZING SELECTION OF WELLINGTON PROPERTIES FOR SALE: BARNS, HOUSES & CONDOS. Saddle Trail Realty. LLC. Mary Ellen Sencer 561-512-4340 saddletrailsrealty@gmail.com
WELLINGTON – FIRST CLASS 10-STALL BARN FOR RENT:  On 2.3 acres, Groom's quarters, on bridle path. Call (561) 801-2633 or Email: SCOTTBRITAN@AOL.com
100-ACRE FARM IN BEDFORD,NY:  35 miles fromManhattan, 12-20 stalls in a well-maintained, workmanlike barn, with 2 tack rooms, ample storage, a washer/dryer. For training there's a 90' by 200' indoor ring with state-of- the-art footing as well as 3 all-weather outdoor rings, a Grand Prix Field with natural jumps, and other big grass fields as well, with plenty of jumps in all venues. There are paddocks of various sizes for turnout. Most of the best Northeastern horse shows are within easy range. Available year-round or part of the year for the Florida-bound. For more information call Judy Richter, 914 672 7928, or email her at Cokerfarm@aol.com
LEXINGTON, KY. 7 MILES TO HORSE PARK, 20+ acres, 21 stall ( all rubber matted) Horse Farm. Electric gate at entrance, Irrigated ring with jumps, 11 large paddocks, washer/dryer, tractor, drag and spreader included.  7 camper hook-ups available on site.  $250.00 per stall per month  Otis Brown Brass Lantern Farm 859-361-4440
24 STALL BARN WITH LIVING QUARTERS, WELLINGTON:  2 Tack Rooms/Office (12' x 24' each), Grass Field, 250' x 300', 8 paddocks, Sand Ring, 150 ' x 240', , Wash rack, Laundry room, 1100 SQ. FT. HOUSE  Short hack to WEF grounds.  Call (954) 448-1044
PLAN AHEAD NOW FOR 2014 SEASON
12 STALL W/APT: Sand ring 5 min from WEF Saddle Trail
14 STALL W/APT: Sand ring 5 min from WEF Saddle Trail
6 STALL W/APT:  Sand ring 10 min from WEF Saddle Trail
12 STALL W/APT: Sand ring 5 min from WEF Palm Beach Point
12 STALL W/GUEST HOUSE: 15 from WEF Palm Beach Point
3  BEAUTIFUL  BARNS  in Paddock Park  All sizes
3 STALL BARN inPaddockPark  Available seasonally or annually
Holly Chaney, Boca Executive  561-719-0828  holly@bocaexecutive.com
8 STALLS FOR RENT IN AIKEN SC:  2 large paddocks, 12×12 matted with water to each stall, washer, dryer, wash rack, perimeter track, some jumps, security gate, owner on premises, night check available.  7 miles from Hitchock Woods off 302.  Call 803-678-9806
BARN AND HOUSE RENTALS
24 STALL BARN WITH LIVING QUARTERS, WELLINGTON:  2 Tack Rooms/Office (12' x 24' each), Grass Field, 250' x 300', 8 paddocks, Sand Ring, 150 ' x 240', , Wash rack, Laundry room, 1100 SQ. FT. HOUSE  Short hack to WEF grounds.  Call (954) 448-1044.
BOARDING AND TURNOUT
RETIREMENT PENTHOUSE FOR YOUR HORSE:  1 stall available, 12 x 12 in a new insulated barn with infrared heating in the winter and commercial fans in the summer.  7 lighted fenced acres of clay based pasture, so no sand colic worries.  Owners on premises all the time to personally care for your retiree!  30 minutes outside of Aiken, SC.  Stall opens into pasture and will be with 2 spoiled geldings.  Full board of $325.00 a month, not including extra supplements, trimming or vet.  References upon request.  Nice horses may apply at:

tohim@pbtcomm.net

or call (803) 685-5902.
WELLINGTON, PALM BEACH POINT – Stalls for rent, full or partial board, large jump ring, grassy paddocks, hack to show grounds.  Full service facility.  Training available.  For rates,   561-762-5741   www.seelyfarmsLLC.com  tamara411@me.com.
BOOKKEEPING SERVICES
ASSURED BOOKKEEPING SERVICES – Offering full charge bookkeeping and accounting.  We can come to you, no matter how small your business.  Family owned and operated with confidentiality, integrity, accuracy & timeliness as our mission.  Combining 30+ years experience to serve your business.  561-839-0482.
BREEDING SERVICES
CLONING—Want a horse just like yours?  Cloning produces an exact genetic copy.  For more info; kathleen@replicafarm.com   or 908-310-2125.
CLINICS
Holly Hugo-Vidal  Scheduling Clinics and Training. USEF "R" judge, author of Build Confidence Over Fences Trainer of numerous AA show riders  Web site:  hollyhugo-vidal.com Email    pacificblue2020@gmail.com  Mobile 828 674 7983.
EMPLOYMENT WANTED:
"MARKETING INTERNS NEEDED AT SIDELINES MAGAZINE.  Add a job to your resume or college application and never leave the horse show!   We are looking for outgoing, motivated individuals to assist with distribution at major horse shows throughout theUS (andCanada). If you plan on being at an A or AA show, and can help get magazines from the show office to the show grounds, let us know.  We will send you a Sidelines T-Shirt or sweatshirt and post your photo on the Sidelines Facebook page. Please email melissab@sidelinesnews.com or call      561-951-4225.
ESTATE MANAGER/HOUSEMAN:  12 years experience.  Wellington & Palm Beach 561-275-9898.   Excellent References.
AGENT/DRIVER FOR WELLINGTON, FL . Based Horse Transportation Operation CDL Required Call: (954) 448-1044.
OPPORTUNITY FOR  SELF STARTER -Spacious barn 5 stalls avail. & more.  2br cottage / rent, 2 hunter/dressage rings , turnout, near preserve,20 acres  looking for  INSTRUCTOR/TRAINER to start  thriving  children's riding program in Florida  6 min / WEF, 10 min / White Fences we have  lesson horses & everything you need, 561-792-2666
FURNITURE FOR SALE
SOLID WOOD, TONGUE & GROOVE CONSTRUCTION.  Brass handles.  Great for spare or kids bedrooms. TWO full sets, bureau & chest of drawers.  Other slightly darker wood with brass handles. $375.00 each set or $650.00 for both.  Call 954-796-1809 or emailjjones@myacc.net.
HORSES FOR SALE
DAVIDHOPPERINC:Amenia,New York12501. Outstanding selection of sport horses-from unbroken to competition ready. Hunters, Jumpers, Dressage, Equitation. All prices, ranges. David Hopper. Cell: 914-474-7175. Barn: 845-373-8897. www.davidhopperinc.com.
SPORT HORSES & PONIES FOR SALE:  4 –yr-old Welsh-Trakehner Pony Stallion by Schoponi, grey, 14.1 hands, $8,000;  3-yr-old Trakehner bay filly by Malachi,  $12,000;  Two 4-yr-old bay Trakehner fillies, $10,000 each.  Two 2-yr-old bay Trakehners by Malachi – 1 gelding & 1 filly, $9,000 each:  Bay weanling Trakehner colt by Malachi $7,000.  Broodmares for lease – reasonable prices.  Standing the ATA and CSHA- approved stallion Malachi (Graditz  *E*/Advocate*Ps*/Abdullah *Pg*E* bloodlines).  $1,100 Stud fee (book included) Loon Creek Enterprises.   kim@looncreekenterprises.com.  260-468-2392.
HANDSOME 18 H WHITE/GREY GELDING 12 Y.O–  Shown Ariat and Adult Medals in 2012 with wins and top 2 placings at A shows. For the last 2 years has been a solid first flight hunt horse with several well established hunts, consistent, schooling,and quite ready for the 3'6" technical courses.  Lovely mover  $35,000.00  828-553-3885 for video info
LEGAL SERVICES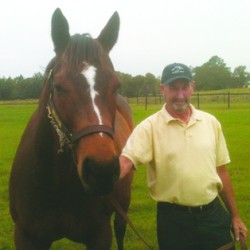 THOMAS NICHOLL LAW FIRM – Attorney who also practiced Equine Veterinary Medicine for over 20 years. Knowledgeable all aspects equine industry  407-228-2131 .tom@thomasnicholllawfirm.com.
MINIATURE HORSES
DENT FAMILY MINIATURE HORSE RANCH:  Over 55  years, same location.  Photos and videos  of 'FOR SALE HORSES'  at www.dentranch.com  email dentranch@aol.com  772-562-9458.
REAL ESTATE
AIKEN, SC, POLO, HUNTING, AND EVENTING MECCA OF THE SOUTHEAST
20 ac., 4500 sq. ft. barn/apt on level bermuda pasture, additional ac. available.
107 ac., pristine country prop., 2 stocked ponds, 95 ac. bermuda hayfields, mature hdwds.,
25 ac., wooded barn and home site w/well & septic, 9ac. bermuda grass, bal. open with hdwd trees.
178 ac., 11/2 mi. road frontage, 80 ac. in bermuda grass, bal. wooded, barn/apt combo, 3 N/S polo field sites.
15 ac., bermuda hayfield,  hdwds at barn site, adjoins established horse farms.
14 ac., cleared and in winter rye, hdwd trees, adjoins 2 polo fields.
50 ac., level bermuda hayfield, will sell in 10 ac. tracts or larger, adjoins 2 polo fields.
ALL TRACTS HAVE POSSIBLE OWNER FINANCING
CALL FOR PRICING AND DETAILS
Biddle RealtyAIKEN,SC, POLO, HUNTING, AND EVENTINGMECCAOF THE SOUTHEAST
Inc., (803) 648-7874, email tom@biddlerealty.net,
SERENITY HILL STABLES NESTLES IN SOUTHEASTERN CONNECTICUT one mile down a private road surrounded by 800 protected acres never to be developed.  Working horse farm has 22 cleared acres, 7 fenced paddocks with 4-rail vinyl fence, 2-stall barn and 14 stall barn including bathroom/laundry room and six stall kennel.  Totally renovated 3000 square foot 4 bedroom house includes 2.5 baths, large family and dining room with raised fireplace, chef's kitchen with Asko dishwasher, Subzero refrigerator and Viking double ovens and 6 burner stove, large master bedroom with 2 walk-in closets and granite bathroom with separate granite shower and Jacuzzi tub.  Located two hours fromBoston/New York City and 30 minutes to Long Island Sound beaches and marinas and 40 minutes to Bradley International Airport. $1.100.000
860-887-1468  sandra860k@aol.com
12 ACRES, COHASSET, MASSACHUSETTS,DeededOcean access & dockage, water views facing Sunset, bordersConservationLand with Riding Trails, Ride on the Beaches, walk to Village, Ultimate privacy, Build your Dream Compound, All Permitted. Ferry & Train toBoston and Airport 35 minutes  MLS#71479865  $1,850,000  617-688-0182
PALM BEACH POLO / WINDSOR WAY 2:  Ready for Immediate Occupancy. UPDATED LARGEST Townhome in Palm Beach Polo, 4 bedrooms oversized, First floor master bedroom overlooking private pool/patio area., 5 1/2 baths,  European type Kitchen.
REDUCED $499,000  Call Roberta  ILLUSTRATED PROPERTIES  561-723-9976  rfsells@aol.com    www.bestwellingtonrealestate.com
THERE IS A PLACE IN EVERYONE'S HEART CALLED "MONTANA".
Two very Exceptional Montana Ranch & Horseman's Properties both with river frontage, beautiful custom homes and all the defining horseman's amenities. Motivated – will look at offers.
www.aplaceinmontana.com TLC RANCH REALTY INC. 800-775-1766,Kalispell,MT
5 ACRE LOT IN PALM BEACH POINT. Beautiful upscale, gated community of 5 acre+ lots next to Grand Prix Village and The Winter Equestrian Festival inWellington,FL.  This lot is located on a cul-de-sac and is a 10 minute hack to the show grounds. Beautiful sunsets.  All site permits are pulled so lot is ready to develop.  Plans for a 4,000+ sq ft home, 8-12 stall barn with 800 sq ft grooms quarters are also available. Hurry, not many lots remaining!  Asking $890k. 561-951-4225.
SMALL FARM IN OCALA, FL 34481. $114,500 1.12 Acre fenced. New 2 stall breezeway barn, hot/cold wash rack, full bath, tack room/feed room. 2007 home 3/2 w/living room and separate large family room (24 x 14). New stainless steel appliances. 46 x 16 Deck for entertaining. Call (954) 818-3005. No Agents.
WELLINGTON – WE CAN SELL OR RENT YOUR PROPERTY! –  Horse Farms For Sale & Seasonal Rentals available. Call today. The Marino – Swanson Team: Joan R Marino – Broker Associate, Lic. in FL (561-793-2122) & Mark G Swanson – Broker Associate, Lic. in FL & MA (561-596-6020)  Bodis Realty, Inc.
www.horsefarmsandcountryhomes.com
CINDY POLK  &  DAVID O'FLAHERTY. REALTORS –  703-966-9480  Specializing in horse farms and country homes.   *Land * Huntboxes * Hobby Farms * Polo Clubs * Fine Estates * Professional Equestrian Facilities* WASHINGTON FINE PROPERTIES   204 East Washington St.  Middleburg, Va.  20117
NEW HUNT COTTAGE: On picturesque wooded lot in established AIKEN, SC, equestrian community. One bedroom, bath, finished garage/tack room easily converts to barn. Option to add second bedroom. $59,000. Please contact Stevens Builders, LLC: 803-645-0046.
(4) TWENTY ACRE HOMESITES HOBE SOUND, FL Gated equestrian community go to: www.trailside4sale.com Donald Brown( broker)
RE-INVENT YOURSELF!
Buy a tack store in beautiful Laramie, Wyoming and become a workaholic dream chaser!
Full store inventory in over 3000 sq feet leased building.
Call 307-745-6135, or 307-760-3399  www.wyotackroom.com
RENTALS
ACROSS FROM WEF IN EQUESTRIAN WALK SUBDIVISION – long or short term. Accepting reservations for Summer/Fall 2013, & Equestrian Season 2014. Fully appointed 3/3/2, marble floors & baths, fireplace, private covered patio. For more information, visit: http://www.vrbo.com/439072, Cheri Wellman, Owner/Manager, 561-371-3871, tuneitup1@comcast.net
UNIQUE EUROPEAN STYLE FARM HOUSE:  Furnished 4 BR, 2.5 baths.  Located minutes fromKentuckyHorsePark.  Visit gunstonhallfarm.com and view the Casa Ventura tab.
SOUGHT AFTER POLO CLUB OFF SEASON RENTAL. This gorgeous property has it's own pool! All one floor, 2 Bedroom, 2 bath. 800.00 a month plus utilities. Small pet allowed with prior approval. Available April 1, 2013 to November 30, 2013
TRANSPORTATION
SHIP WITH CONFIDENCE- CUSTOM AIR-RIDE VANS – ICC, AND DOT licensed. Transportation Dependable coast-to-coast service since 1959!  NATION-WIDE HORSE TRANSPORTATION, INC.  Colorado Springs, CO 80931  719-392-1888,  Fax: 719-392-1891 www.nwht.net   1-800-451-7696  
SHIP YOUR HORSE BY AIR WITH CONFIDENCE.  ALEX NICHOLAS AGENCY.  OLDEST. FULLY LICENSED & INSURED SHIPPING COMPANY IN THE USA.   I.A.T.A. MEMBER AND IN-HOUSE CUSTOM HOUSE BROKERAGE.  CALL OUR COMETITOR FIRST, THEN CALL US.  YOU WILL NOT REGRET IT.  DAILY INTERNATIONAL FLIGHTS… 516-678-9100,  INFO@ANAHT.COM
WWW.ANAHT.COM
FARMINGTON GREEN HORSE TRANSPORTATION – (561) 791-9686; Cell No. (954) 448-1044 D. O. T. Authorized and Fully Insured Air Ride Equipped, Local and Long Distance.
TURN-OUT ONLY
BEAUTIFUL GREEN TURN-OUT IN AIKEN SC: Experienced horse person to check over horses twice a day. Safe four board fencing and electric wire on top. Several individual pastures, Plenty of grass. Basic turn-out only $150/horse/month. Large group turn-outs will give group discount. Can individualize care if necessary. Call Samantha 803 257-7407 or email samanthac@sidelinesnews.com.
TRUCKS AND TRAILERS
2001 SUNDOWNER, 4 HORSE, HEAD TO HEAD. 1999 Hawk 2/3 with dressing room. Extra high and wide.  2005 GMC 4WD extended cab. 3500, gas, dually, low milage. Wellington, FL. 561 762 8917.
VANS & TRAILERS
FRANK DIBELLA DELUXE HORSE VANS – New / used horse vans and trailers  2-15 horse.  4 Star, Hawk & Kingston  Dealer.  (PA) 610-495-2270   www.frankdibella.com
Missed the deadline?

You can advertise on the website

Email: Classifieds@sidelinesnews.com

Next issue 4/16/2013 – Deadline 3/22/2013

List your ad on the Barn Book

Free classifieds
TO PLACE A CLASSIFIED AD:  The cost is $40 for the first 15 words and $1 for each additional word per issue.  $20.00 for each photo. Name, address, phone number, how many issues to run ad and payment (check or credit card number & expiration date) must be included with typed or handwritten ad.  Mail to Sidelines, Inc., 11924 Forest Hill Blvd., Suite 22 #376, Wellington, FL 33414, Email to classifieds@sidelinesnews.com Credit card number, full name and signature must accompany any ad taken by mail, email or phone 561-798-4828.  ALL ADS ARE PRE-PAID. Advertising deadline is 12:00 pm Wednesday, 17 days before publication.  Not responsible for mistakes due to illegible handwriting.  Phone 561-798-4828. No real estate photos.
Double D Trailers Info