Over 550 horses came to the Texas Shoot-Out Show at the Texas Rose Horse Park in Tyler, TX, for challenging competition and challenging weather. We feel very lucky because tornadoes and bad rain storms surrounded the area on Saturday but no damage was done at the Horse Park.
The week got under way with the $5000 Texas Green Super Stake on Thursday. Peter Pletcher piloted Shadyside Farm's Luminous (pictured below) to the top spot (as well as the top spot in the USHJA Green Stake). Second went to Krystal Zufelt's Caracalla ridden by Bob Brawley. Third went to Redding Ridge owned by Teriann Miller and ridden by Will Roberts.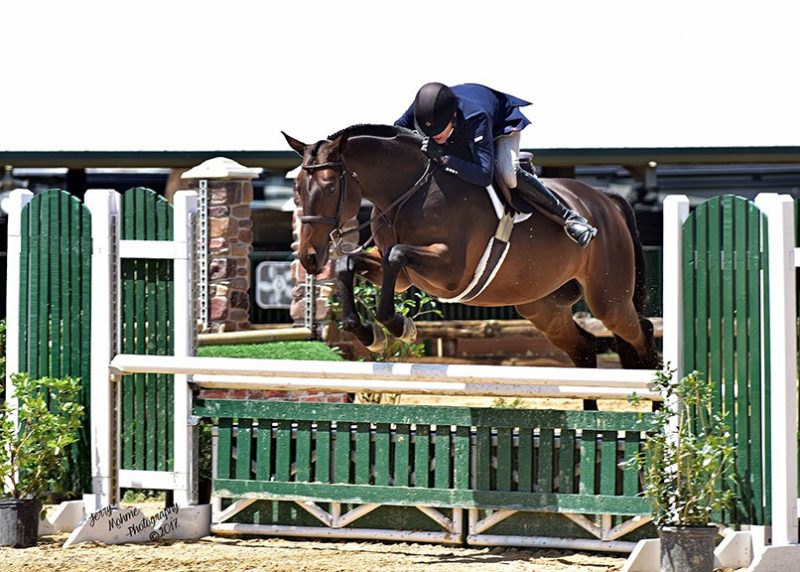 In the jumper ring on Thursday, the $7500 Welcome Stake was held with Brian Moggre and MTM Flutterby (pictured below) owned by Major Wagner, Inc, winning the blue. Second and third went to Tracy Fenney on MTM Farm's MTM Como No and Igor Van De Heibos, respectively.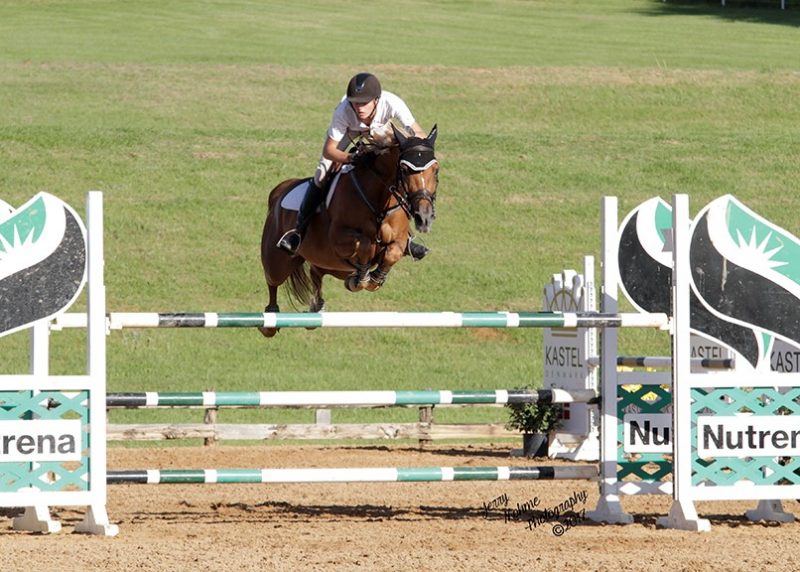 Friday, the $10,000 USHJA International Hunter Derby presented by Brawley Farms was held with 17 horse and rider combinations trying Patrick Rodes' 12 effort course. Martien Van Der Hoeven on Lani Sutherland's Convertus 2 took the top champion prize with victories in both rounds of the Derby. Peter Pletcher on Mystique owned by Jamie Jarvis took the reserve champion spot. Peter also rode the third place horse, Quirino owned by Audry Giles-Gates. Martien and Convertus 2 also won the Judy Carrigan perpetual trophy which is awarded to the Grand Champion horse, as determined by the hunter judges.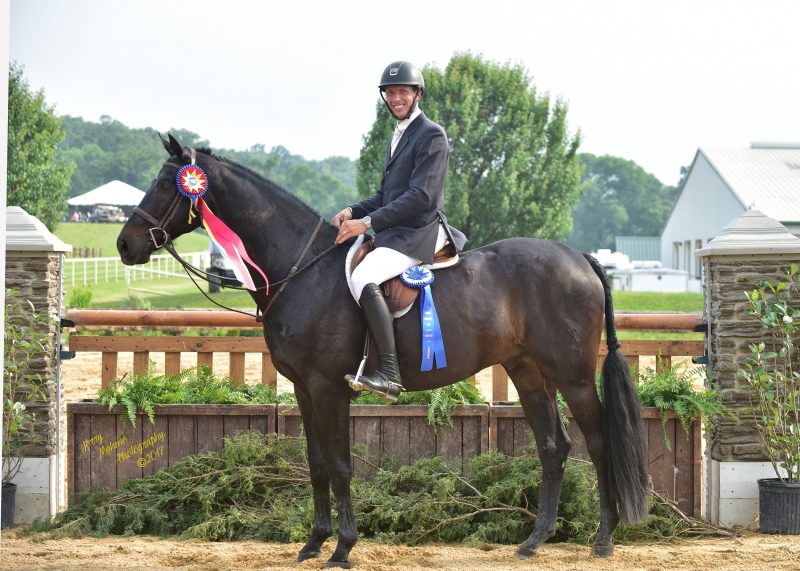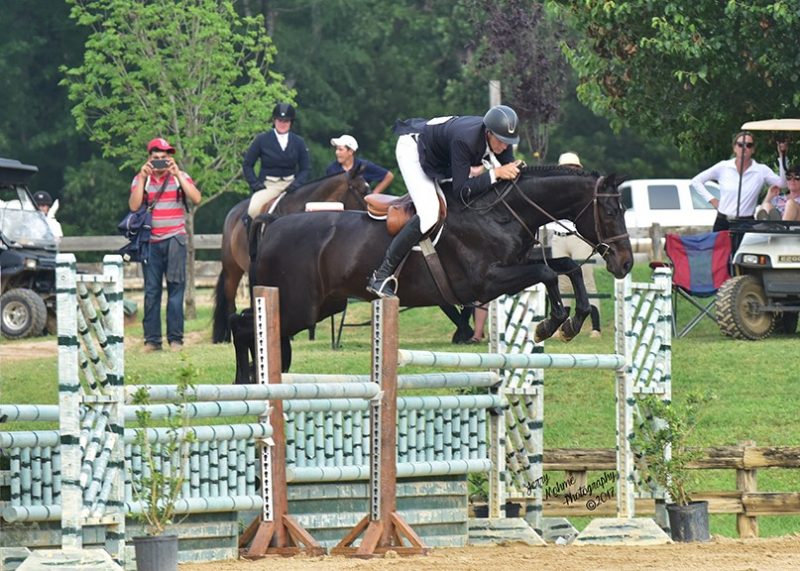 The $30,000 Texas Shoot-Out Grand Prix was  moved up a day to beat the bad weather and made for a busy Friday in the jumper ring. The EMO $5000 Jumper Classic with Viola and Colleen Acosta taking first and pictured below. Viola is owned by Isabel Coleman. Second went to Curtis 57 owned and ridden by Alexandra Ozymy. Third went to Christian Nielson riding Heineking Show Stable's HSS Cormick.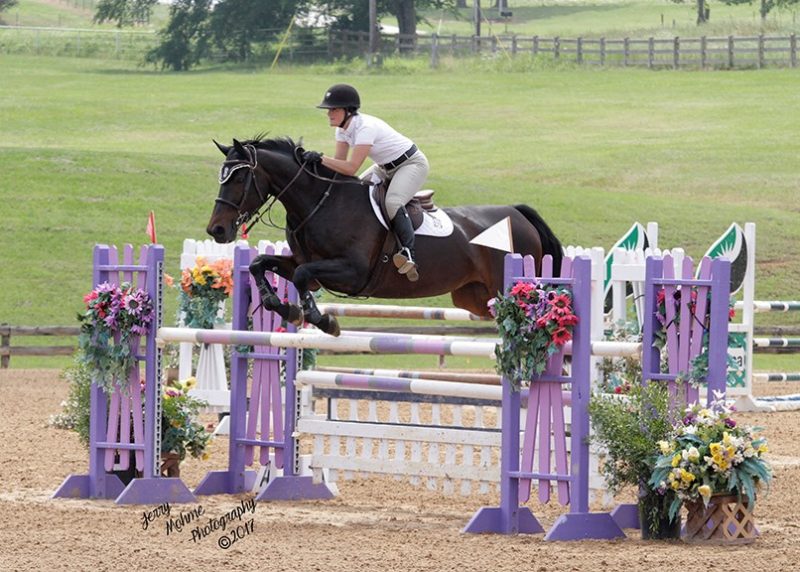 The Grand Prix followed with 28 entries sporting great polo shirts sponsored by AJ Design, taking a try at Manuel Esparza's course. Four entries made it an "MTM Farm" jump off with Tracy Fenney and Brian Moggre each returning to the jump off with two horses. Brian came out on top with Condero 3 (pictured below) owned by DDM Equestrian, LLC. Tracy was second and third on MTM Farms' MTM Reve Du Paradis and MTM Como No, respectively.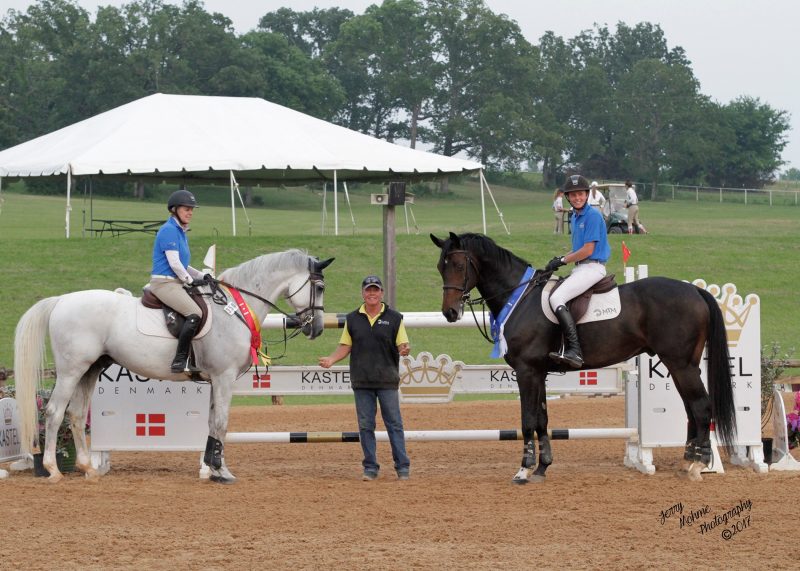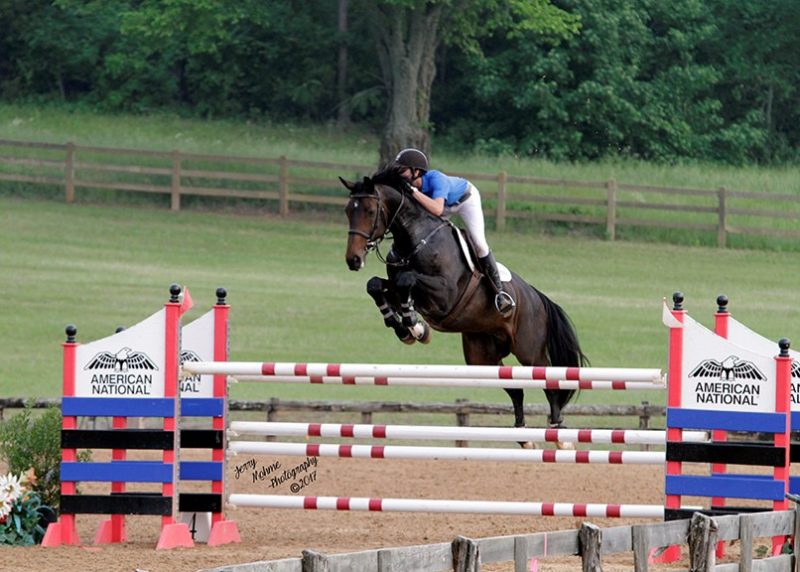 Thanks to everyone attending and we hope to see you at this week's Lone Star Round Up Show.