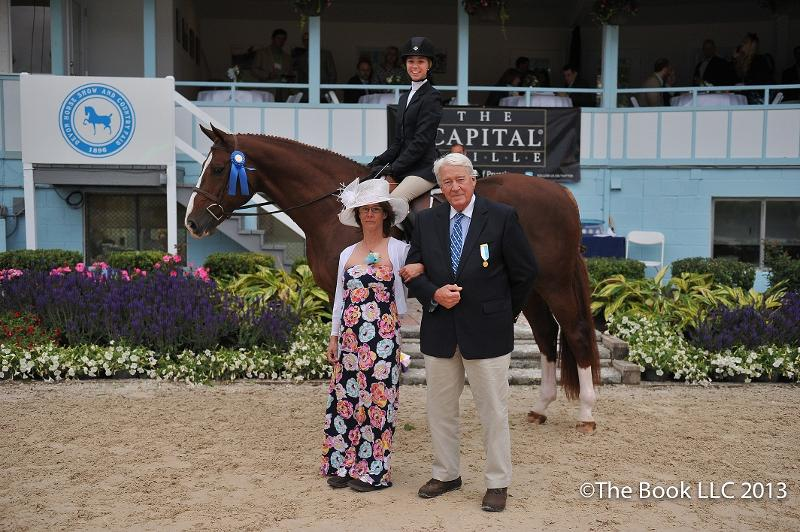 Chilling Out in the Junior Under Saddle By Devon Walder On a cold spring night, May 24, Devon day two began the evening with spectators huddled under their jackets for warmth. These past two days have been filled with challenging weather, but Devon fans certainly don't let that stop them. The riders were showing
Tagged under:
Blue
,
Devon
,
Gambler's Choice
,
Horse
,
Hunter
,
Lillie Keenan
,
Media
,
Reid Patton
,
Ribbions
,
Show
,
Sidelines Magazine
,
Social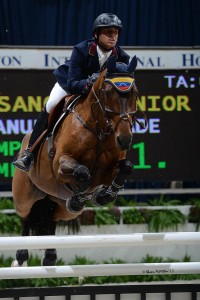 Tuesday, October 30 2012
by janwest
Washington, D.C. – Emanuel Andrade of Venezuela is proving to be a fierce competitor in show jumping arenas throughout North America.  The 16-year-old claimed the Low Junior/Amateur-Owner Reserve Championship title at the CSI3*-W Washington International Horse Show held in Washington, D.C., from October 23 to 28, 2012. Andrade captured his most recent title riding

Washington, D.C. –October 29, 2012 – The 2012 Washington International Horse Show (WIHS) concluded on Sunday after a great week of competition at Verizon Center in Washington D.C. With exciting competition, amazing exhibitions, fun with Barn Night and Kids' Day, and wrapping up safely before the storms, the show was an fantastic success in 2012.
Tagged under:
Ailish Cunniffe
,
Amy Zettler
,
Anna Cardelfe
,
Anthony D'Ambrosio
,
Barn Night
,
Catherine Rodda
,
Charlie Jayne
,
Costume Class
,
Costume Gambler's Choice
,
CSI 3*-w
,
Cylana
,
Devon Monroe
,
Ericka Caslin
,
FEI World Cup Qualifier
,
Gabriella Bausano
,
Gambler's Choice
,
Grand Prix
,
Haley Schaufeld
,
Hidden Creek
,
International Open Jumper
,
Jessica Springsteen
,
Kathryn Clapp
,
Kent Farrington
,
Kids' Day
,
Laura Kraut
,
Lauren Hough
,
Madison Goetzmann
,
Margie Engle
,
Meagan Nusz
,
Michael Hughes
,
Nick Dello Joio
,
Nina Montross
,
Not Always Challenge Trophy
,
Olivier Philippaerts
,
President's Cup
,
Puissance
,
Reed Kessler
,
Scott Stewart
,
Tomm Brennan
,
United States Perpetual Cup
,
Verizon Center
,
Victoria Colvin
,
Washington DC
,
Washington International Horse Show
,
Wesley Newlands
,
WIHS